"
Welcome in the New Year with Ardmano aligning your energy field to the new numerological year"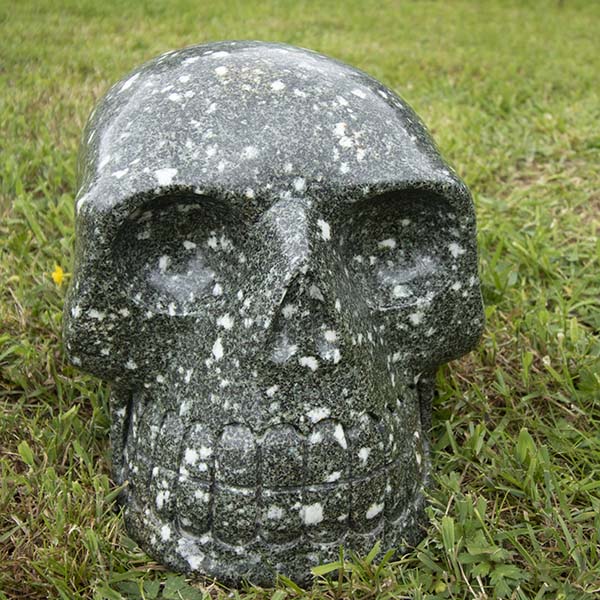 Saturday 1st January 2022
9:00pm – 10:00pm GMT
Celebrate the shift into the 2022 energy portal of the New Year with a beautiful alignment abundance healing from Ardmano Crystal Skull.
Ardmano is a 28kg Preseli Bluestone Crystal Skull, who Alphedia has been guardian of for 10 years.
The Preseli Bluestone crystals come from Preseli Mountains in Wales and are used to form the inner centre ring of Stonehenge.
Ardmano is a Stargate Portal Master Crystal Skull and a profound multi dimensional healer.
He has been offering powerful healings for a decade and has assisted thousands of clients making massive healing shifts in their lives
This New Year we are shifting into the number 6 year.
This number brings with it more stability, balance, self responsibility through the love and healing vibrations.
In turn for those who have cleared their matrix of a lot of the inner issues that were holding us back, it offers great abundance potentials.
Abundance of wealth, health, inner happiness and peace.
This one hour's transmission of distance healing will be four parts:
Attuning you to the New 2022 energies in the first quarter hour.
The second quarter of the transmission he will connect you to the current timeline and anchor you fully into your body template through your I AM Presence integration and soul alignment.
The third quarter you he will work on clearing anything from your matrix that is presenting as a challenge for you at the start of this new year to overcome. Ardmano will support you in seeing the new stage of your soul's spiritual trajectory opening the doors for you to create and vibrate from higher consciousness.
The final quarter you will receive the 2022 abundance codes for the year ahead to give you a head start on the energies available this year.
This will support you in processing the cellular shifts that will be occurring for your lightbody as we move into the 2022 energies.
This will be a recalibration of your energy and integration of all the shifts of the first part of this year and Ardmano will bring forth wisdom and understanding of the next stage of your soul's abundance journey through 2022.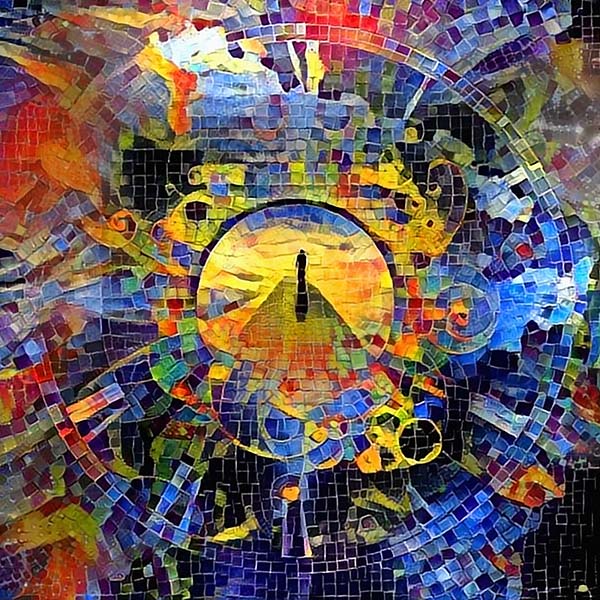 Channelled Message from Ardmano
"Greetings dear ones and Happy New Year to you all.
There are of course many New Years but this time we celebrate the Gregorian numerology shift which the collective consciousness of humanity is affected by.
On the first day of this New Year I offer to align you, prepare you and support you for the year ahead.
I offer to take your wishes and assist you onto the timeline trajectory for your soul best suited to bring this into being.
I offer to align you with the abundance frequencies of 2022 so you can choose to make the most of these portals and I offer to upgrade you to be able to receive them.
Now is the time to set the inner intentions of your creations and to make your action plans, your vision statements and your life path goals.
This is a year to take action again, to come out of hibernation and to follow the path of the heart.
You are being given this gift to leap out of the starting gates at full speed to embrace what is to come armed with abundance and love within.
Namaste"
---
As always Alphedia Arara and Auraengus Manu will be holding the space to connect in each and every one of you who wishes to part of this transmission to the consciousness of Ardmano.
There will be no live recording or video of this, as this is a real time receiving transmission.
This is done similarly to receiving a distant reiki healing where you lie down or sit down and rest to receive.
If you are busy at the time know you will be receiving regardless and can connect in consciously when you can next rest of meditate. 
If you book at least an hour prior to this transmission your name will be placed under Ardmano and called in by Alphedia Arara at the start of this transmission.
It is advised that you drink plenty of water after this transmission.
If you are active during it and unable to meditate, then take time when you are able to meditate to connect with Ardmano and ask to integrate all the healing work that has been done on you and it will be so.
If you are unable to receive this transmission whilst resting or are asleep, part of you will still be actively receiving the healing and you can connect in with Ardmano when you are able to meditate to receive the information on the transmission he has run.
You may wish to print out a photograph of Ardmano and place this under your pillow/chair whilst you meditate or carry it with you if you are going about your daily business at this time if you feel guided .
---
Accepting the Abundance of 2022 – Ardmano Crystal Skull Healing
Saturday  1st January 2022
UK: £12 (inc Vat), Rest of World £10
Please book at least one hour prior for your name to be placed under Ardmano
There will be no audio, video or recording of this real time transmission.
It is happening in the multidimensional universal form of consciousness.
Book Healing Transmission.
---
Testimonials from Previous Group Healings
"Very powerful, direct energy to my back and to my heart then it radiated all over me. So loving and soothing. Helped erase mind worries. Then I radiated energy to peace in world. Thank you! love to all." – Ardmano Group Healing
"I'm feeling lighter and a greater sense of clarity." – Ardmano Group Healing
"Wow, totally blasted away and still integrating. Became very tired approx 1 hour before the transmission. Started meditating and was off and gone immediately. If one of my cats hadn't started asking for attention after one hour I probably would have fallen into very deep sleep immediately after. Remember small bits of several recurring themes passing through my field. But not much detail. Will tune in again this evening and ask dear Ardmano if there is anything that I need to remember or integrate consciously. Feeling at ease and tired today. Decided to relax and take it very easy to allow further processing.Thank you 🙏 so much dearest Alphedia and Ardmano! Feels like a major shift!! 😘🤩💝💖🌈" – Ardmano Group Healing
"Immediately felt lighter – much lighter – after the session – a lot of release continued from my night before – feminine energy blocks – and slept through the night. 3 cheers for me. And Ardmano 
" – Ardmano Group Healing