Eclipse Special Healing Transmission
Sunday 15th May 2022
9.00pm to 10.00 pm BST 
£10 (£12 for UK including vat)
There is no link to join, as there is no video or audio recording with this transmission
Join Alphedia Arara and her stunning Crystal Skull Master Ardmano who will work on your multidimensional Chakras in this Total Lunar Eclipse Portal.
The Eclipse peaks at 5.12 am 16 May BST.
This Eclipse is a total reset point and another opportunity for humanity to receive higher frequency light into their matrixes.
Ardmano is a 28kg Galactic, Preseli Blue Stone crystal skull, who has helped with healing thousands of people since coming to Alphedia Arara as his guardian.
This powerful healing opportunity allows us to not only open our higher transpersonal chakras but also to move with greater ease into the awareness of our multidimensional selves.
This will a full power energy upgrade hour that will be personal to where you are at on your spiritual evolution as a multidimensional soul in incarnate form.
This is an exciting Eclipse special healing to allow you to work personally with Ardmano on your deepest soul issues as you allow yourself to go through a profound soul cellular upgrade prior to the Full Moon Eclipse Point.
This is preparation for you to become the highest version of yourself after the Eclipse upgrade.
In this 1 hour healing:
This is a direct personal soul healing to activate the multidimensionality of your chakras and to upgrade your awareness of the multidimensionality of your soul.
You may remember previous incarnations in other planes of existence as well as where you are going forward to as a soul.
I am ready to support you through this power Eclipse shift on Earth.
Eclipses always bring opportunities for those pioneer souls who are ready to shift and evolve.
Ready to activate and upgrade out of the limited form of existance humanity has been living.
I will work on you all collectively activating your multidimensionality and supporting you in remember other aspects of yourself.
I will be supporting you making the inner soul shifts and preparing you for the full shift that will now be possible in your cosmic DNA light codexes, which can be switched on after the Eclipse Point.
You are all ready to live as the Golden Age human consciousness souls once again.
As always it is an honour and a joy.
Adoni!"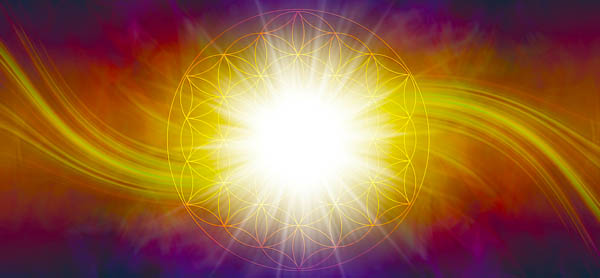 Alphedia Arara and Auraengus will hold the space with Ardmano for this hour's transmission.
There will be no recording or video of this, as this is a real time receiving transmission.
If you book at least an hour prior to this transmission your name will be placed under Ardmano and called in by Auraengus at the start of this transmission.
It is advised that you drink plenty of water after this transmission.
If you are active during it and unable to meditate, then take time when you are able to meditate to connect with Ardmano and ask to integrate all the healing work that has been done on you and it will be so.
You may wish to print out a photograph of Ardmano and place this under your pillow/chair whilst you meditate or carry it with you if you are going about your daily business at this time.
Activating your Multidimensional Chakras Ardmano Crystal Skull Healing
Rest of World £10 ; UK: £12 (inc vat),
Please book at least one half hour prior to the transmission for  placing your name under Ardmano.
There will be no video or recording of this transmission as it is happening in the multidimensional universal form of consciousness.
(This transmission is live only and will not be recorded)
---
Testimonials from Previous Group Healings
"Thank you Anka such beautiful healing energy! Always soothing and reassuring xx"
"That was very powerful Alphedia! Lots of healing happened, chakra healing, healing on the right side of my head and much more.. thank you Zooranka & Alphedia✨"
"The healing last night was amazing! I thought I was asleep (which shows I wasn't as you never think you're asleep when you're asleep) then woke up on the dot of 9pm. I definitely think I'm much calmer in general since doing all the skull healings xx"
"Loved the healing with Samanka! As Auraengus said, it felt as though she was etherically re-wiring and making new connections in my brain. Just before the end and integration I most definitely felt a warm flood at my temples! Amazing! Felt quite altered and with a new clarity ….. fab healing, thank you! " – Samanka Group Healing
Wow, totally blasted away and still integrating. Became very tired approx 1 hour before the transmission. Started meditating and was off and gone immediately. If one of my cats hadn't started asking for attention after one hour I probably would have fallen into very deep sleep immediately after. Remember small bits of several recurring themes passing through my field. But not much detail. Will tune in again this evening and ask dear Ardmano if there is anything that I need to remember or integrate consciously. Feeling at ease and tired today. Decided to relax and take it very easy to allow further processing.Thank you  so much dearest Alphedia and Ardmano! Feels like a major shift!! " – Ardmano Group Healing