Animal Telepath and Author Alphedia, who hears animals, teaches you in this workshop how to open up to communicate with the animal kingdom.
Pixie Message
"We are the guardians of animals, We are wishing for more humans to communicate with animals telepathically. The animal kingdom has so much wisdom to offer and so much healing too. Each animal is on the planet to hold a particular vibration. As humans cause habitat destruction and extinctions these important codes will be lost on the earth. Each species has a vital role to play in the web of light. If you are the guardian of an animal it has come to you for a reason and understanding the connection you have with these souls will bring you great joy in your life for both you and your animal. The animal kingdom wants their voice heard now. Please listen"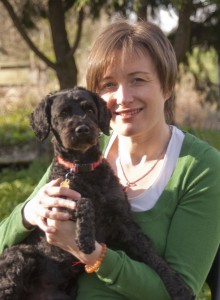 Sunday 11th October 2015
Alphedia will teach you the ways in which animals send messages to us and how to watch for their psychic communication signs.
She will take you on a meditation to clear your chakras and remove blocks to your psychic abilities and telepathy.
You will then learn about the crystals that can help make communication with your pets easier.
She will also help you identify and look at any beliefs that are blocking you from psychically communicating with animals.
Alphedia will also teach you about the spiritual guardians of animals called Pixies and how to work and communicate with them and take you on a guided meditation to get messages from the pixies.
You will have an Ascension Sphere attunement to the Portal to the Animal Kingdom and the Angels of Telepathy who will raise your vibration and help you open up psychically to connect with the animals.
You will meet Alphedia's telepathic dog Romany and practice communication with him as well as get to ask him questions so you can get a dog's perspective on life.
You will also practice getting messages from her fish Etwala – an Amazonian Oscar.
You can also bring a photograph of your pet or any animal who you wish to communicate with and help and Alphedia will channel through personal messages for you on how to help this animal.
This will be a fun and exciting delve into animal communication and open up a whole new connection for you with the animals and their elementals.
Buy Recorded Workshop: £50
Alphedia under her maiden name – Fiona Murray wrote about Pixies and animals communication in her book "Messages from Nature's Guardians."

She has also featured in "Chat it's Fate' magazine about her animal communication work.
---
Alphedia also does one to one animal communication which can be booked here or email [email protected]elementalbeings.co.uk . Half hour sessions are £30 with a £5 discount if you take part in this workshop.
---
Endorsements:
Whenever I am worried about the health or well-being of my two house bunnies Alphedia is my first port of call.
She is very in tune with both of my rabbits and their very different personalities and energies. Usually I contact her due to a health problem with one of my bunnies. Besides finding and sorting the health issues I have discovered a wealth of information these sessions. My rabbits asked if they could have certain things within our home- a comfy bed, a squeaky toy, to see if they could make it squeak and if they could try orange peel. Both of the bunnies adore their treats of orange peel, something that would never have crossed my mind to try them on!
Thanks Katy, Wales
I enjoyed Alphedia's communication with Jamie (The Westie) so much and it has definitely had an effect on him – he is much more loving and close with us – it's just been great.  Even our next door neighbour has noticed a difference and he had christened him "The Asbo"!  So thank you so much Alphedia – it was wonderful.
 Love and blessings to you all
Susan xxxx
I am so grateful to Alphedia for her amazing gift of animal communication. When my beautiful cat Oberon was at deaths door she communicated with him and found out that he would like to be hugged in my arms in passing and he didn't want to be put down. This is what happened soon after and it was so lovely that he got his wish and I know it meant everything to him. It was his time to leave earth and go on to a new mission. I have had many other wonderful experiences with Alphedia and animal communication. She is incredible. Thank you Alphedia
Alilila, Kent
---