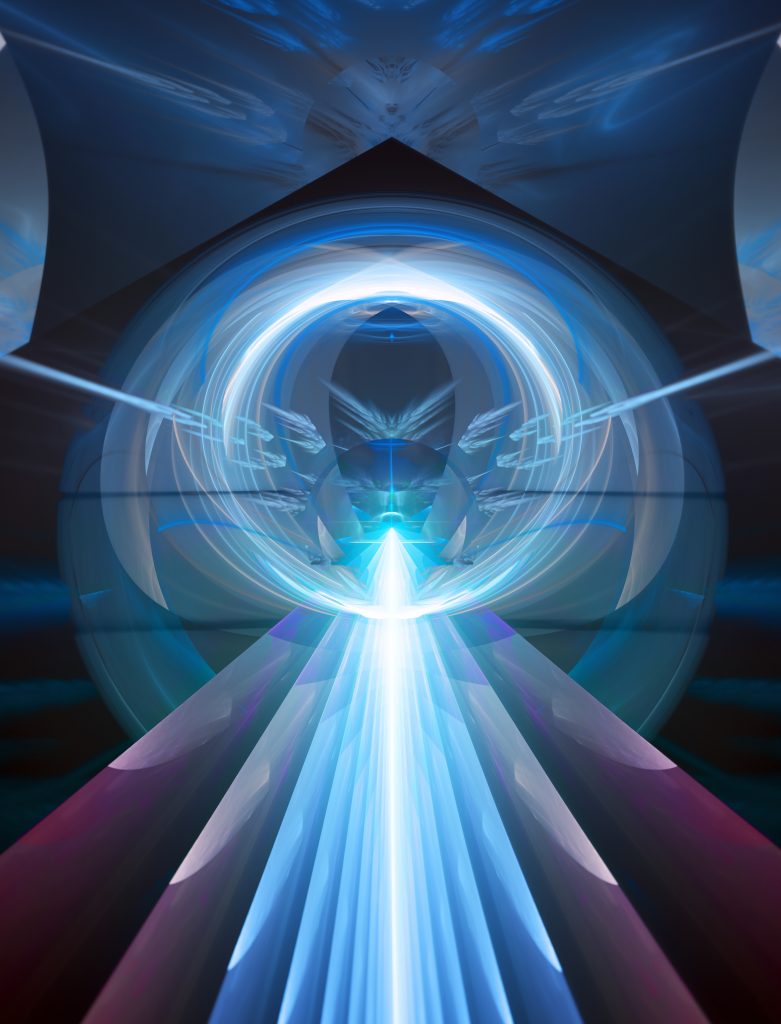 The Arcturians come from the star Arcturus and they are an advanced star race who have been protecting Planet Earth from the Nephrite attacks for millions of years. They have advanced light technology and they reside in the higher dimensions. They are a much higher vibration than ourselves, so they are not as physical.
They have amazing spaceships which are very advanced in their technology, they have different chambers which you can go in to to activate your Ka body, to clear away negativity.
For the Arcturians it is all about their mission, and they're actually monitoring us to understand how to live from a place of heart centred consciousness, so we're giving them gifts as well.
The Arcturians brought us reiki. They use advanced light technology and they are greatly helping us with the Ascension Process at this time. They also protect us from off-world races such as the Reptilians, the Anunnaki and the Greys, and they do this by helping us to increase our light quotient; the more light that you hold within your core central matrix, known as your Ka body, the more spiritual light you can hold and therefore the higher the vibration you as a soul vibrate at whilst in the physical realm.
Alphedia Arara herself is an incarnate Arcturian called to Earth to support the Planetary Ascension as a Channel for the many different realms. Like all Arcturians she is able to see holographically and into different realms and dimensions.
She is able to change her frequencies and she is able to channel and transmit the codes that can assist others with awakening, it is part of the Arcturian mission.
They are working with other planets and star systems also to aid them on their journeys towards the light.
But the Arcturians are ready now to help us all break down the lower ego aspects that hold us trapped in lower frequency reality.
This is an Arcturian Transmission Channeled by Alphedia Arara on 4th November 2019
"Greetings, greetings, greetings, we are the consciousness of the Arcturian Starbeings.
We are descended from the star Arcturus that is within your galaxy.
We have been monitoring and assisting Humanity for a long time, protecting you and aiding you through our light technology in awakening to return to the light.
The reasons that we Arcturians are coming forward more and more is that many of you are remembering now your Starseed wisdom.
Many of you are remembering experiencing Ascension in different star civilisations.
We Arcturians have never dropped to the vibrational frequency that you are in now.
We have remained at our lowest at 5th dimensional consciousness rising up to full Oneness which means that we detach from individualisation of identity, but the reason we are coming forward at this point is to ask Humanity now to hear the call to remember the frequencies that can assist you with healing.
We are here to help illuminate for you that which has been kept hidden, those memories that have been kept dormant, inaccessible.
For the collective mass of Humanity is still one of slavery, conformity and fear.
But now millions of lightworkers have been transmitted to Earth, some it is the first incarnation, others you have had many, many lifetimes in this karmic wheel.
But now the timelines are dissolving and these dissolve further at the 11.11 moment 2019.
We are asking you to prepare yourselves in order to assist the whole of Humanity on this day for the sifts that are to be accessible if enough are holding the light.
In order to awaken your illuminated heart you have to first trust that we are working in unison with you on behalf of Divine Source.
There has been a lot of conditioning within Humanity about communicating with extra terrestrial beings. We find this entertaining.
The methods that have been used to bring forth deception that you are unable to connect with consciousness, for you are all consciousness, you are all transmitting frequencies and vibrations and once you are remembering this it is your choice whether to continue to emit those frequencies and vibrations that are not bringing you joy, that are keeping you miserable, scared, worried and upset.
We bring forth this short transmission now to remind you of your choice of thought forms, choice of reaction, for at some point the ego grip must rescind.
Are you ready to rescind the ego grip now? are you ready to let go of the reasons why you are holding on to the unclosed timelines?
You have a window of opportunity, always within the scorpio astrological sign, to do this deep inner work, to close off the timelines and to support you as you head on to the creation of the new Earth, the new chapter.
For some of you it is disbelief that this Nirvana will come, this Garden of Eden but know it is coming and it is coming fast for those who are ready to embrace it, who are ready to stand in their power and are ready to work with the energies.
We Arcturians are trying to awaken thousand and thousands of those souls who are ready but unaware.
We are your allies, your friends and we wish for more to commune with us, support us and acknowledge us.
In always joy and light, we make these connections. Adoni."
You can find out more information on the Arcturians and channeled healing transmissions from them in Alphedia's past workshops:
Arcturian Soul Illumination brings through advanced, high frequency, light technology to refine our energy field holographic matrix.
Your central nervous system is the key aspect to work on supporting and protecting throughout the Ascension Process. It is like your radio signal of communication.
Archangel Metatron and the Arcturian starbeings lead you on a transmission to start the activation of your Golden DNA strands within your cells.
Support for your body's central nervous system during DNA upgrades from Earth activations.
The pineal gland is of key importance in the Ascension Process and this healing brings profound shifts in the amount of light quotient you as a soul can carry in the physical dimension.
The Arcturians offer an opportunity for profound self healing. Receive DNA healing and work on your holographic matrix from them.
Alphedia was asked by the Arcturian Spaceship commander to visit Roslin Glen and the craft that is stationed there.
The higher you vibrate, the closer you are to Divine Source and the easier it is for you to get spiritual knowledge and wisdom and healing.
In this exciting workshop we work with the energy of Arcturian Starbeings who have great wisdom and knowledge on Earth to offer us at this time.
Includes a pineal gland alteration to the higher frequency light to allow further detox of the pineal gland and a greater sense of remembrance of the Starbeings' connection with Humanity.
Healing your Holographic Matrix with the Arcturians who work on healing your connection to the Earth Grids.