Healing your Holographic Matrix with the Arcturians
In this special Arcturian transmission workshop Alphedia Arara will visit the Arcturian Spaceship that resides in Roslin Glen the site of Rosslyn Chapel.
You will visit the 8th dimensional vortex between the two ancient Chestnut trees to receive a download of codes from the Rose line and connect to the holographic matrixes of the Earth through this portal.
The Arcturians will work on healing your connection to the Earth Grids.
We will then go down into the Glen and enter the Arcturian spaceship to reawaken your dormant Arcturian knowledge.
You will meet an Arcturian guide and receive wisdom from the Arcturians and about how they can help you with your Earth work.
They will upgrade your energy frequency and allow you to access their light healing chamber to remove any stuck energy you are ready to release to allow you to embody your new higher vibrational state of being.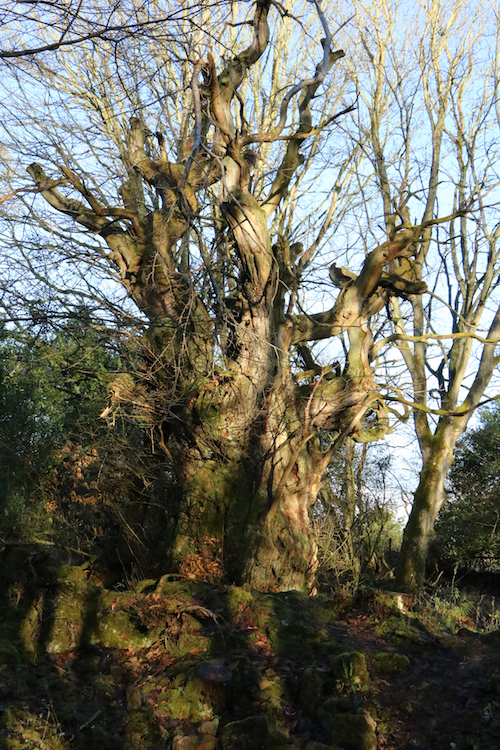 Friday 21st April 2017
Meet outside the entrance to Rosslyn Chapel, Midlothian, Scotland
Roslin Glen Channeled Arcturian Message
"Greetings, greetings, greetings, we are glad that you heard our call. For we Arcturians have much assistant to assist humans with at this time on Earth.
We in particular wish to bring through more light technology healing to assist you in the speeding up of the energy vortexes that you all carry within your holographic matrixes. 
Now your holographic matrixes are effected by many things, particularly EMF's, radiation and chemical pollution and some of your holographic matrixes have been damaged by this and we wish to offer you healing.
For it is through your holographic matrixes that you connect to the holographic matrixes on earth. You connect to different grids of light and we in particular are specialists in aiding with the healing and the harmonisation of these grids of light.  
If you feel at times disconnected from Mother Earth, if you feel at times disconnected from your species, humanoids. If you feel at times depressed, lost, ungrounded and also unfocussed then it is likely that you have holographic matrix interference.
We wish to bring forth healing transmissions to anchor you more fully so that you can access your inner truths and fulfil your divine missions with grace and ease on Earth.
You have all come to Earth with a purpose, you have all come to shine your light and to add your piece to the vast jigsaw of life on Earth. Know that we offer you this transmission with love and it is now time to awaken the dormant Arcturian knowledge on Earth. 
We are calling to those who have studied on Arcturus or are indeed Arcturians incarnate on Earth to remember our connection to you, to allow us to aid you and to assist you in clearing your karma, in clearing your belief conditioning and step fully into the light, it is with great joy, Adoni"
---
Recording Arcturian Roslin Glen:
Includes an MP3 Recording of the workshop
Buy Recorded Workshop