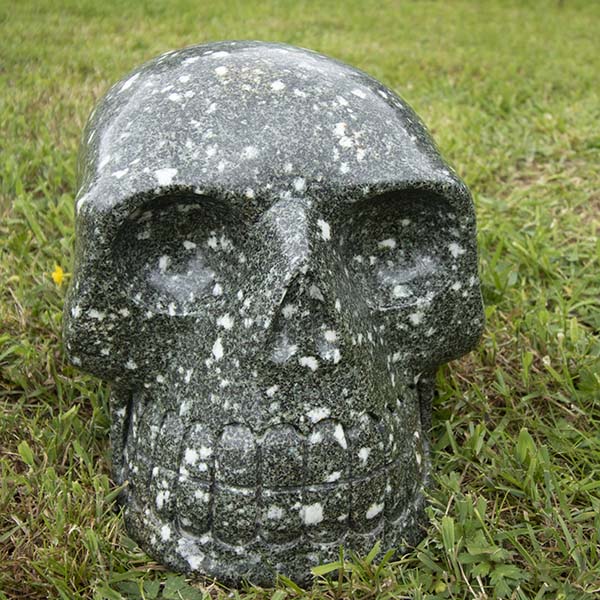 Monday 21st December 2020
9:00pm – 10:00pm GMT
EU: £12 (inc Vat), Rest of World: £10
(There is no video or recording of this distant healing session)
Ardmano, 28kg preseli bluestone Galactic Master crystal skull, has offered an hours healing to help support us in the integration into the new Aquarian Age, the grand conjunction of the planets will just have peaked.
In this hours transmission Ardmano will be assisting you in integrating all the shifts of the Solstice energies and this majestic astrological event.
As we move into the Air Element of Aquarius, we are moving into an era of unlimited consciousness, we are moving into this place where we are able to reclaim our souls mastery, where we are able to access our own souls liberation, and where we are able to return to the Divine Source through the unification within.
Ardmano will bring forward in this hours transmission whatever codes, frequencies, healing your soul is requiring to align with this energy shift, to help speed up the process and to help you to gain and access greater spiritual knowledge and understanding in the truth of who you are.
Ardmano will be working on your chakras, your meridians, and also opening up dormant portals within your brain structures so that you are able to receive more Galactic Codes of Light.
This will be a culmination of a great Solstice celebration day and the birthing in to the Era of Aquarius.
Channelled Message from Ardmano:
"Greetings, greetings, greetings, it is with honour and joy that I, Ardmano, come forth.
I am delighted to support you as you birth through this Great Gateway that has opened up on Earth.
As you move to this place of deep understanding, and acknowledgment of the wonders of being present on Earth at this time.
Know this is what you came for dear ones, know this is what you have been preparing for, and know that you are ready to fully embrace fifth dimensonality in all shapes and forms that this entails.
You have the choice now to rise and shine and as we welcome, as we herald in, this new Golden Age for humanities consciousness.
You have the opportunity to be the pioneers, to be the way show-ers, and to lead through the dense matrix of the third dimension the others that are to follow us.
For you are ready to be prepared now and it is my honour and joy to bring forward this offering,
Namaste"
---
As always Alphedia Arara will be holding the space to connect in each and every one of you who wishes to part of this live transmission to the consciousness of Ardmano.
There will be no live recording or video of this as this is a receiving transmission.
If you book at least an hour prior to this transmission your name will be placed under Ardmano and called in by Alphedia Arara at the start of this transmission.
It is advised that you drink plenty of water after this transmission.
If you are active during it and unable to meditate, then take time when you are able to meditate to connect with Ardmano and ask to integrate all the healing work that has been done on you and it will be so.
You may wish to print out a photograph of Ardmano and place this under your pillow/chair whilst you meditate or carry it with you if you are going about your daily business at this time.
---
Ardmano Crystal Skull Healing Transmission: Heralding in the Aquarian Age
Monday 21st December 9-10pm GMT
EU: £12 (inc Vat), Rest of World £10
Please book at least one hour prior to the transmission for Alphedia to place your name under Ardmano.
There will be no audio, video or recording of this transmission.
It is happening in the multidimensional universal form of consciousness.