Thursday the 4th of August 2022
9.00 to 10.00 pm BST
£10 (£12 for UK including vat)
(This is a distant healing only, no link or recording available).
Join Alphedia Arara and her stunning Crystal Skull Master Ardmano who will work on your multidimensional matrix as we move closer to the Lion's Gate Portal.
To support you in preparation for harnessing the Abundance Portal opening at the Lion's Gate on 8th August he wishes to change your perception of reality.
Ardmano is a 28kg Galactic, Preseli Blue Stone crystal skull, who has helped with healing thousands of people since coming to Alphedia as his guardian.
He is a very powerful healing skull and excellent at removing off world technology, implants and deactivating micro chips.
We all live within our own perception of reality based on our experiences as a soul in many incarnations.
As we move further into the New Earth Template it is our responsibility to refine our energy fields to harness the opportunities available.
Now it is time to change out perception of reality on Earth and to let go of further layers of conditioning.
In essence Ardmano is offering to assist us in aligning now with the higher possible realities for your soul.
This is a choice to do this, to let go of the stories you are clinging onto for safety and to allow the change within to come into being.
The Lion's Gate is always an Abundance Portal, it gives us the opportunity to evolve and harness the New Galactic Year opportunities.
The energies will be strong this year so it is a great opportunity now to shift anything standing in our way of harnessing this astrological opportunity.
In this hours healing:
In the first 30 minutes Ardmano will work on your current reality view of the world and assist you in releasing anything that is not in alignment with your soul truth. Removing any implants, vows, contracts you are now ready to be free from.
In the last 30 minutes he will work with you to create your new perception of self and reality on Earth in alignment with your soul truth and the higher template of the New Earth.
Channelled message from Ardmano
"Greetings, Greetings
It is always an honour to support humanity during times of great shifts on Earth.
You are ready to move further out of the current dream and to shift your perception of alignment with Source.
When one is out of alignment with Source, Creator, the God head, it becomes more difficult to maintain the old facade.
The New Earth creation will not be stopped and it is time to allow your perceptions to change and be upgraded.
This is an advanced concept for many to comprehend but you are all ready to choose to stay stuck where you are or to dream the New Dream into reality
Adoni"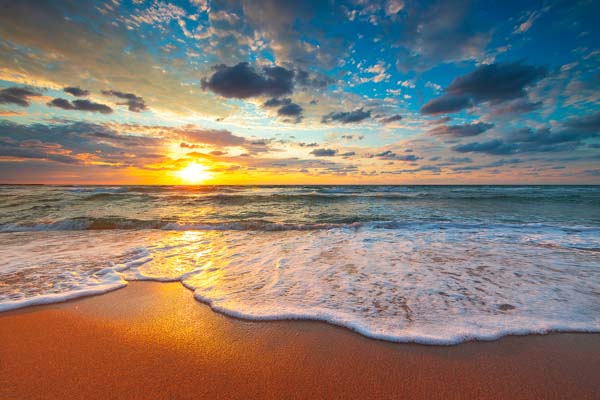 Changing your Perception of Reality – Ardmano Crystal Skull Healing
Rest of World £10 ; UK: £12 (inc vat),
Please book at least one hour prior to the transmission for Alphedia to place your name under Ardmano
There will be no video or recording of this transmission as it is happening in the multidimensional universal form of consciousness.
(This transmission is live only and will not be recorded)
As always Alphedia Arara will be holding the space to connect in each and every one of you who wishes to part of this transmission to the consciousness of Ardmano.
There will be no live recording or video of this, as this is a real time receiving transmission.
If you book at least half an hour prior to this transmission your name will be placed under Ardmano and called in by Alphedia Arara at the start of this transmission.
It is advised that you drink plenty of water after this transmission.
If you are active during it and unable to meditate, then take time when you are able to meditate to connect with Ardmano and ask to integrate all the healing work that has been done on you and it will be so.
You may wish to print out a photograph of Ardmano and place this under your pillow/chair whilst you meditate or carry it with you if you are going about your daily business at this time.
---
Testimonials from Previous Group Healings
"Very powerful, direct energy to my back and to my heart then it radiated all over me. So loving and soothing. Helped erase mind worries. Then I radiated energy to peace in world. Thank you! love to all." – Ardmano Group Healing
"Powerful stuff! I know it's powerful when I take in huge breaths involuntarily which happened throughout the hour. Saw lots of ancestors known and unknown as Lunarity cleared their legacy. Then had a weird dream last night which I am deciphering. Thankyou Lunarity and Alphedia. 💕" – Lunarity Group Healing
"It's awakened my own spiritual path again!! Been more focused xx 🙏 I love the skull healings think they are great." – Sherling Group Healing
"Thank you and Rafundus so much for this wonderful, profound healing! 🐉✨🌟Incredible, honestly. " – Rafundus Group Healing
"Wow, totally blasted away and still integrating. Became very tired approx 1 hour before the transmission. Started meditating and was off and gone immediately. If one of my cats hadn't started asking for attention after one hour I probably would have fallen into very deep sleep immediately after. Remember small bits of several recurring themes passing through my field. But not much detail. Will tune in again this evening and ask dear Ardmano if there is anything that I need to remember or integrate consciously. Feeling at ease and tired today. Decided to relax and take it very easy to allow further processing.Thank you  so much dearest Alphedia and Ardmano! Feels like a major shift!! " – Ardmano Group Healing