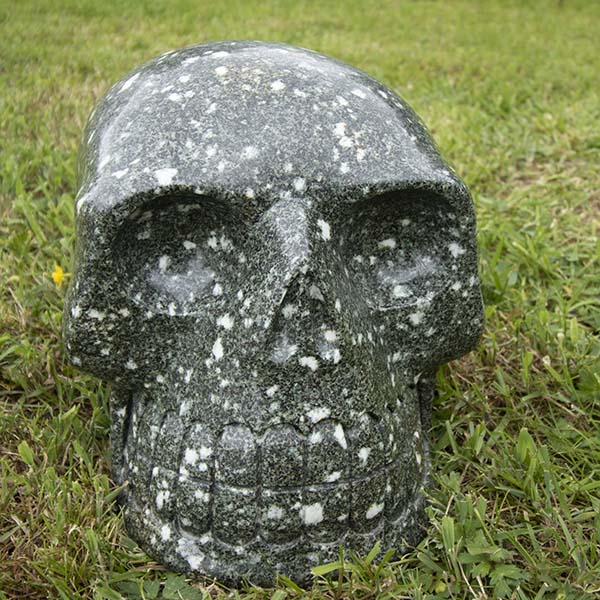 Wednesday 24th November
9.00 to 10.00 pm GMT
£10 (£12 for UK including vat)
There is no link to join, as there is no video or audio recording with this transmission
A Powerful Portal opens today during this Eclipse window to clear victimhood from our matrixes.
As we move into the fiery Sagittarius energies we can burn the victim vibration out of our matrixes.
All the times we have been a victim of circumstances, people and situations that have connected us to this matrix.
Join Alphedia Arara and her stunning Crystal Skull Master Ardmano who will work on your multidimensional matrix to free you of victim mentality in this life and previous lifetimes.
The majority of us have experienced persecution, coercion against our will, or been victims of misfortune in one way or another.
Often in this current life it can be timeline bleeds from past lives, so that we can remember and disconnect from this matrix.
Ardmano is a 28kg Galactic, Preseli Blue Stone crystal skull, who has helped with healing thousands of people since coming to Alphedia as his guardian.
In this hour's healing Ardmano will be healing the topmost victim experiences that our soul brings forward.
He will be helping us to no longer be attached to this matrix, so that our life can flow without these victim experiences repeating.
Everyone's ego reacts differently to a situation.
One soul may see an opportunity, another soul may feel victimised because of their unique patterning.
Ardmano will also work to clear victim patterning from your ancestral line.
This will be particularly powerful for those with families who lived in countries experiencing oppressive governments, dictatorships and genocides of any form.
Harness this powerful portal to free yourself from this victim matrix.
In this 1 hour healing:
1st 20 minutes Ardmano will work on healing your top most victim experiences in this and past lives
2nd 20 minutes Ardmano will work on healing your families and ancestors victim matrix inheritance
3rd 20 minutes Ardmano will work on fully disconnecting you from this matrix. At the end of the healing you can ask Ardmano what percentage you are still attached.
Some of you will be more attached to the victim matrix than others.
Everyone processes healing at different speeds also.
If you still have a high percentage at the end you may wish to book a one to one personal healing with Ardmano to do more healing on this topic.
Channelled Message from Ardmano
"Greetings, greetings dear ones,
I am delighted to be able to assist you during this powerful Eclipse period on Earth at this time.
The energies are intensifying.
Asking you to really heal that which is holding you back on your Ascension Path.
I am offering to assist you in coming more fully into power within.
You no longer require to hide, to be burdened by your inheritance of past life learning experiences.
You are all the wayshowers and light workers here to hold the highest light within.
I will work on clearing any fears you have about being victimised and persecuted again.
I will show you where you are being or playing victim roles in your life, so you can acknowledge this and change.
Now is the time to stand in your power.
To be strong and stand up for your rights in love and compassion.
You are ready to utilised this Eclipse Portal for your own growth.
I am delighted to assist you along the way!
Adoni"
---
There will be no live recording or video of this, as this is a real time receiving transmission.
This is done similarly to receiving a distant reiki healing where you lie down or sit down and rest to receive.
If you book at least an hour prior to this transmission your name will be placed under Ardmano and called in by Alphedia Arara at the start of this transmission.
It is advised that you drink plenty of water after this transmission.
If you are active during it and unable to meditate, then take time when you are able to meditate to connect with Ardmano and ask to integrate all the healing work that has been done on you and it will be so.
If you are unable to receive this transmission whilst resting or are asleep, part of you will still be actively receiving the healing and you can connect in with Ardmano when you are able to meditate to receive the information on the transmission he has run.
You may wish to print out a photograph of Ardmano and place this under your pillow/chair whilst you meditate or carry it with you if you are going about your daily business at this time.
---
Clearing Victimhood Matrix
Ardmano Crystal Skull Healing
Rest of World £10 ; UK: £12 (inc vat),
Please book at least one hour prior to the transmission for Alphedia to place your name under Ardmano
There will be no video or recording of this transmission as it is happening in the multidimensional universal form of consciousness.
(This transmission is live only and will not be recorded)
Book Healing Transmission
---