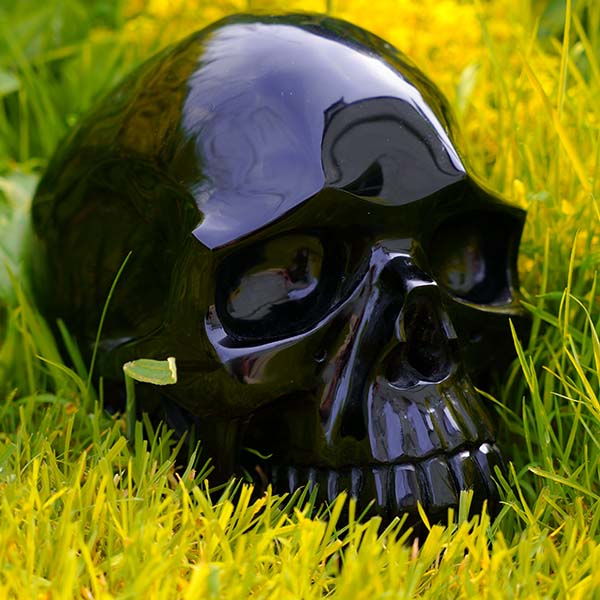 Sunday 11th July 2021
9:00pm-10.00pm BST
EU: £12 (inc Vat), Rest of World: £10
(There is no video or recording of this distant healing session)
Alphedia Arara and Aurengus Manu invite you to join them with their stunning 9.5kg Black Obsidian crystal skull Siron.
Siron is known as the Void skull.
The void is this place of nothingness and all-ness.
It is the place where you can go to, to be free of your limitations that are affecting you whilst in body on earth, and to allow your soul to create its dream.
As we are now through the Solstice Portal there has been a further upgrade of the New Earth Template, this allows us to access possibilities that were unavailable before.
In this session Siron will be working with you to dismantle limiting emotions, belief patterns that are bogging you down in a reality that is no longer your highest timeline.
Siron then invites you to allow yourself to put aside all you conditioning, all your human consciousness programming and to allow you to connect deeply with your true soul essence.
When you are ready to surrender into this place, Siron will then lead you through the dream state process.
While in this  deep subconscious place your soul is able to dream, is able to manifest, is able to create what will bring it soul contentment, happiness and alight, it will be a place of bliss, of love, that you gift yourself this opportunity.
So in this transmission:
The first twenty minutes we will be working on clearing out limitations, though forms, programme that are running within you, holding you back, hindering you at this time.
The next twenty minutes you will be taken into the voidal space of nothingness and all-ness where you will recalibrate your frequency,
In the last 20 minutes you will be dreaming your reality into being.
This comes from within, bypassing the heads control limitations, this will be a powerful healing for those who are ready to receive it, who are ready to go to that place, of surrender to receive healing on the deepest level of their soul matrix.
---
Channelled message from Siron.
Greetings, Greetings,
I am delighted to have this opportunity to come forth again, to help the pioneers move forward at greater speed.
To help the pioneers heal whatever ails, wherever they are being held back.
Whatever limitations the constructs of the mind have created for them.
Now most of these constructs are unconscious, you are unaware of them,  you live with the pattern of them in your daily realities.
This healing will give you the space, the space to allow change to occur, the space to allow yourself to upgrade, to love, to honour the deepest level.
It is a real privilege and a joy for me to assist you in creating the New Dawn Dream.
I will be working in particular on the third eye, pineal gland area, for most this is where the blockages are.
For I look forward to supporting you all in this movement into soul completion, contentment, love and delight.
To weed out the vibrations within your matrix that have kept you limited to this point.
For as you rise and shine and ascend this benefits all of realities consciousness.
It is a great honour for me to be of service this way.
Namaste.
---
As always Alphedia Arara will be holding the space to connect in each and every one of you who wishes to part of this transmission to the consciousness of Siron.
There will be no live recording or video of this, as this is a real time receiving transmission.
This is done similarly to receiving a distant reiki healing where you lie down or sit down and rest to recieve.
If you book at least an hour prior to this transmission your name will be placed under Siron and called in by Alphedia Arara at the start of this transmission.
It is advised that you drink plenty of water after this transmission.
If you are active during it and unable to meditate, then take time when you are able to meditate to connect with Siron and ask to integrate all the healing work that has been done on you and it will be so.
If you are unable to receive this transmission whilst resting or are asleep, part of you will still be actively receiving the healing and you can connect in with Siron when you are able to meditate to receive the information on the transmission he has run.
You may wish to print out a photograph of Siron and place this under your pillow/chair whilst you meditate or carry it with you if you are going about your daily business at this time.
---
Sunday 11th July 2021
9:00pm-10.00pm BST
EU: £12 (inc Vat), Rest of World: £10
(There is no video or recording of this distant healing session)
Book Siron Healing