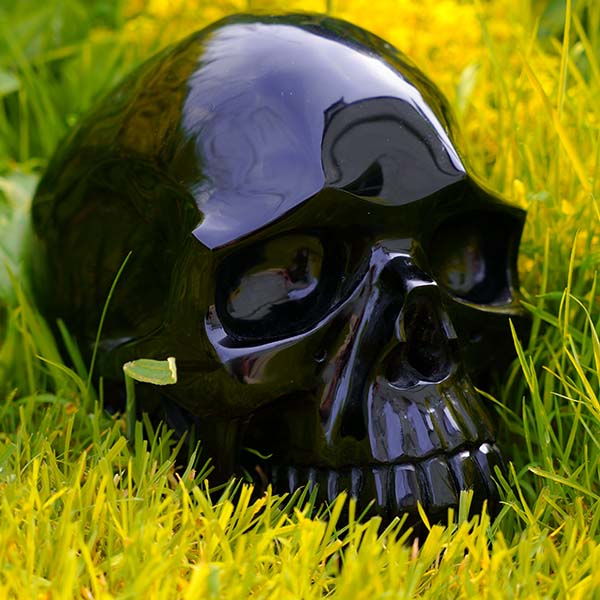 Sunday 16th May 2021

8:00pm – 9:00pm BST
£10 (£12 for UK including vat)

(There is no live link, video or audio recording of this distant healing session)
Join Alphedia Arara and Siron her 9.5 kg Black Obsidian Void Crystal Skull for this weeks skull healing for Creating Your Own Reality.
The void is the space of nothingness and all-ness, it is the space of creation.
Everything is created from the place of the void.
However, when we enter the void space carrying with us limitations, carrying with us vibrations that affect pure manifestation of what we are capable of as a soul on Earth then we are limited.
In this crystal skull healing Siron will be working with you to clear out what is stopping you creating your dream reality.
We are all master souls, we are all creating every moment of every day through our thought forms.
Some of these have been crystallised into us from early childhood through conditioning, through prejudice, through timeline bleeds and past life karma.
Siron is going to be working with you to help liberate you in this healing from that which you have been holding onto consciously or unconsciously dearly.
In order to create your dream reality unburdened we require flexibility, we require fluidity.
For the first twenty minutes Siron will be working on increasing the fluidity and flexibility of your consciousness.
This means that you will be able to open up to new possibilities to be able to take action and to move with grace and ease energetically and physically to harness changes.
The next twenty minutes you will be working on the removal of what frequencies no longer serve you and are indeed hindering you in your creation of your dream reality.
These may be anger, frustration, jealousy, despondency, disheartenment, resentment, fear, whatever it is that is coming up for you.
In the last twenty minutes you will be taken into the void space.
You will receive a deep void healing where you will be able to (perhaps consciously or unconsciously) work with Siron to bring into reality the creation of your highest and fullest hearts desires and dreams as a soul.
Many manifest from the ego mind but it is time now to manifest from the soul heart.
Channelled Message from Siron:
"Greetings, greetings, greetings, it is an honour for me to have the opportunity to come forward again to communicate with you all.
I am supporting you as you move out of this place of limitation, as you become aware of what has been limiting the creation of your dream realities and the programming that has been placed within you.
If you have taken on any beliefs that you are unable for whatever reason to change.
If you have disbelief that you have the potential for your life to change.
If you have fear about making change then I will work on shifting this for you.
If you have any other emotions that are coming up that are blocking your dream reality creation we will really be diving into this to free up your energetic matrix so that you can enjoy a beautiful healing deep in the voidal space.
In this voidal space, this is your opportunity to dream your dream reality.
To bring it into conscious thought and to truly work on bringing it all into reality.
Know that you are ready to make these inner shifts and I am here to assist you.
It is an honour as always, namaste."
---
As always Alphedia Arara will be holding the space to connect in each and every one of you who wishes to part of this transmission to the consciousness of Siron.
There will be no live recording or video of this, so no links to join, as this is a real time receiving transmission.
If you book at least an hour prior to this transmission your name will be placed under Siron and called in by Alphedia Arara at the start of this transmission.
It is advised that you drink plenty of water before and after this transmission.
If you are active during it and unable to meditate, then take time when you are able to meditate to connect with Siron and ask to integrate all the healing work that has been done on you and it will be so.
You may wish to print out a photograph of Siron and place this under your pillow/chair whilst you meditate or carry it with you if you are going about your daily business at this time.
---
Creating Your Own Reality: Siron Crystal Skull Healing
Sunday 16th May 2021 8 – 9pm BST
UK: £12 (inc Vat), Rest of World £10
Please book at least one hour prior to the transmission for Alphedia to place your name under Siron
There will be no live links, audio, video or recording of this real time transmission.
It is happening in the multidimensional universal form of consciousness.
Book Siron Crystal Skull Healing
---
Testimonials from Previous Group Healings
"From Siron, I have received one of the most beautiful healings ever in the Void. Alphedia's skulls have become invaluable companions and first port of calls in my life and I am deeply grateful for the messages that Alphedia offers to channel from these magnificent Crystal Skulls. I don't know how I could possibly manage before!" – Michelle, Crystal Skull Healings
"It's awakened my own spiritual path again!! Been more focused xx 🙏 I love the skull healings think they are great." – Sherling Group Healing
"Loved the healing with Samanka! As Auraengus said, it felt as though she was etherically re-wiring and making new connections in my brain. Just before the end and integration I most definitely felt a warm flood at my temples! Amazing! Felt quite altered and with a new clarity ….. fab healing, thank you! ❤️" – Samanka Group Healing