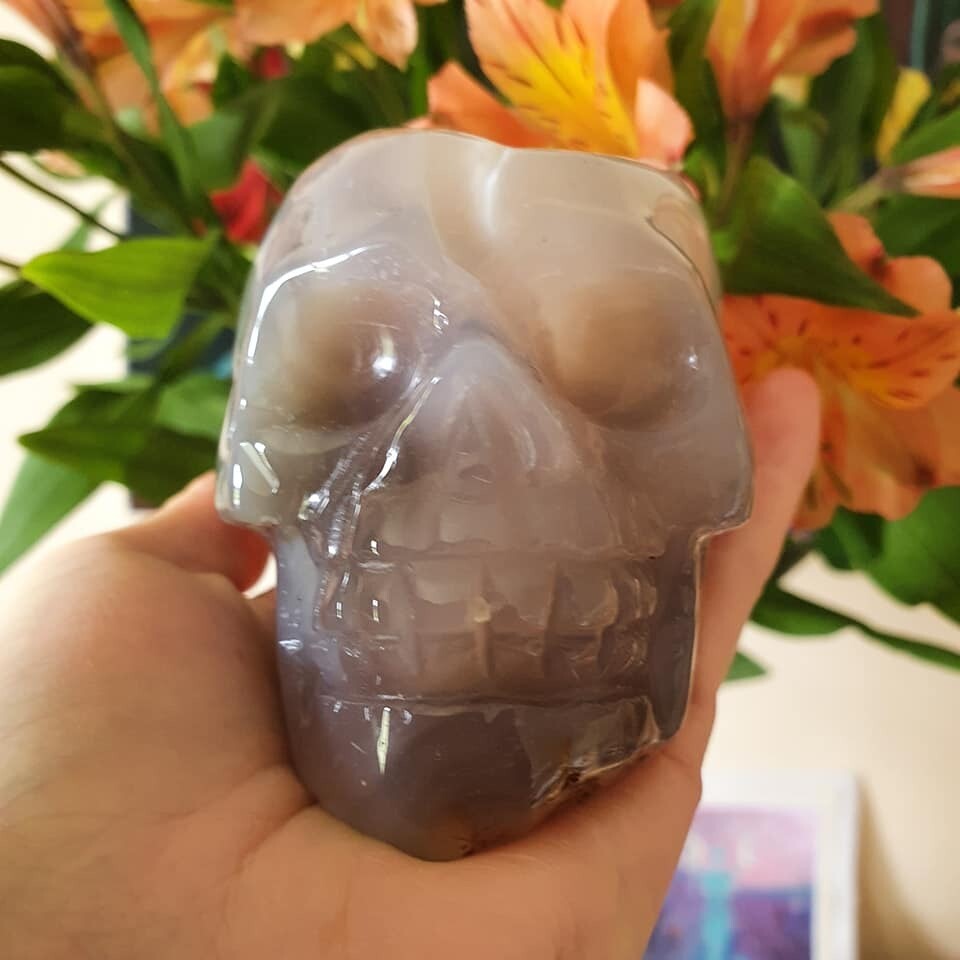 Agate and Quartz Crystal Skull
SKU SK193
Product Details
This cheery Agate skull with stunning quartz geode in crown of head is here to assist with one opening their chakras to higher knowledge coming into consciousness. This is a skull that will assist you in fulfilling your potential. Its energy is very supportive as a companion and it will aid with reassurance and self confidence.


Crystal Properties
Agate is a form of quartz crystals laid down in bands. It brings about balance, centering the physical energy field. Its a stone that transforms negative energies, improves concentration and builds self confidence. It assists with communications with other realms and beings. It is very calming energy and aids one in communicating their inner truth.

Quartz is the master healer, it is the most versatile and multi dimensional stone. It is an energy amplifier and the most easily programmed crystal to work with to assist with achieving any goal. It will work at the vibration level of the person who is requiring healing or undertaking the spiritual work. It is a deep soul cleanser but it is also the stone of light, bringing heightened awareness to whoever works with it. It is the stone of clarity and is powerful to use to strengthen your psychic abilities and it stimulates and opens all of the chakras as well as expanding the auric field. Quartz connects with the storm element and brings clarity to thoughts and purpose to ones mind and heart.

Dimensions
Length: 9 cm

Height: 5.5 cm
Depth: 6 cm

Includes MP3 guided meditation to connect to your Crystal Skull.

For information on Healing with Crystal skulls Alphedia has a channelled workshop you can download to assist you.

Save this product for later