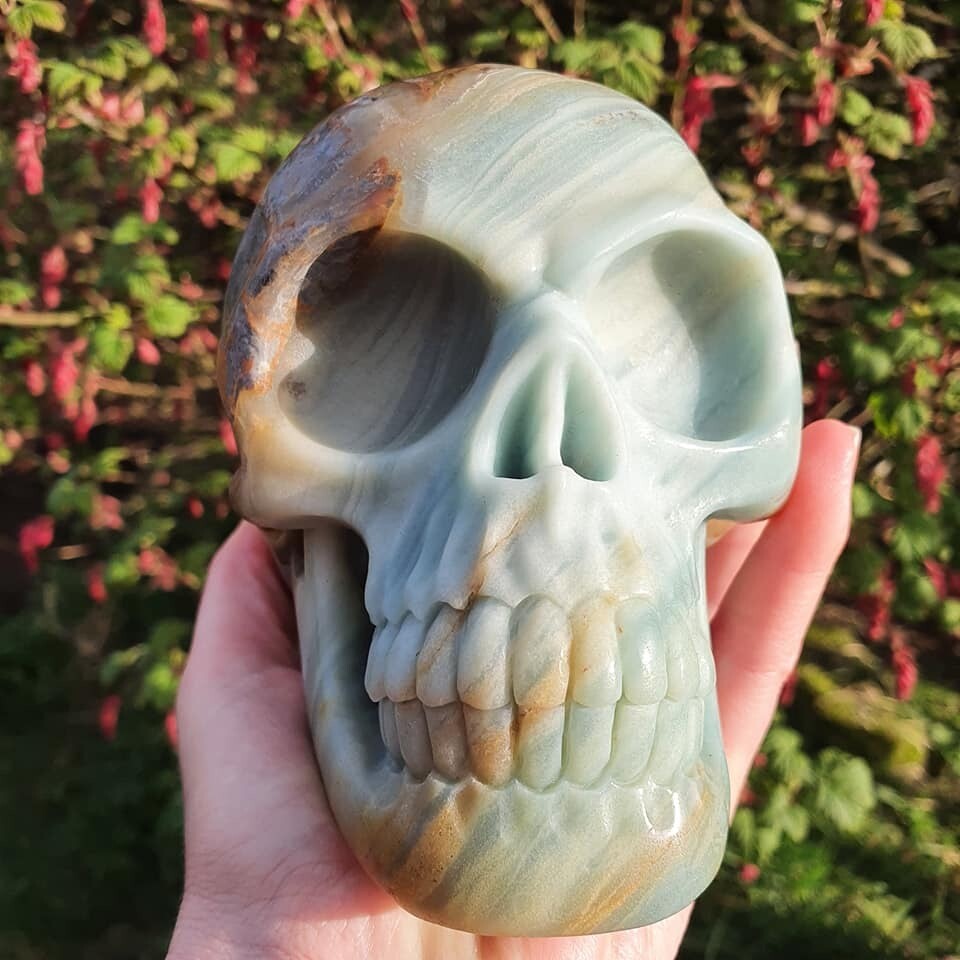 Amazonite + Iron Pyrite Crystal Skull
SKU SK187
Product Details
Meet Phalita this stunning rare amazonite and iron pyrite skull carries the wisdom of the Goddesses of the Oceans. Her watery energy and colours transport you to the calming seas of the Caribbean. She is assisting with heart opening and bringing through the golden christed light codes to support mass ascension awakening. Beautiful skull for teachers, healers and meditators to work with to be transported to the calm seas of the emotions. Excellent for any one stressed, lacking direction and seeking reassurances in life
Crystal Properties
Amazonite is a water element stone of harmony, both within the self and among people. It is a stone of truth and a peacemaker, helping you to communicate your true thoughts and feelings.It is an extremely soothing stone, calming the brain and nervous system. It helps to balance the masculine and feminine energies and alleviate worry and fear. It is great for blocking emfs and microwaves. Good for heart healing and manifesting universal love into action.

Iron Pyrite is a stone of manifestation, confidence, creativity and action. Works on increasing the power of the solar plexus. Pyrite helps with balancing polarities, harmonising the auric field and stimulating ambition, taking assertive action.

Dimensions
Length: 13 cm

Height: 7.5 cm
Depth: 10.5 cm

Weight 1.544 kg
Includes MP3 channelled guided meditation by Alphedia to connect to your new Crystal Skull.
Save this product for later