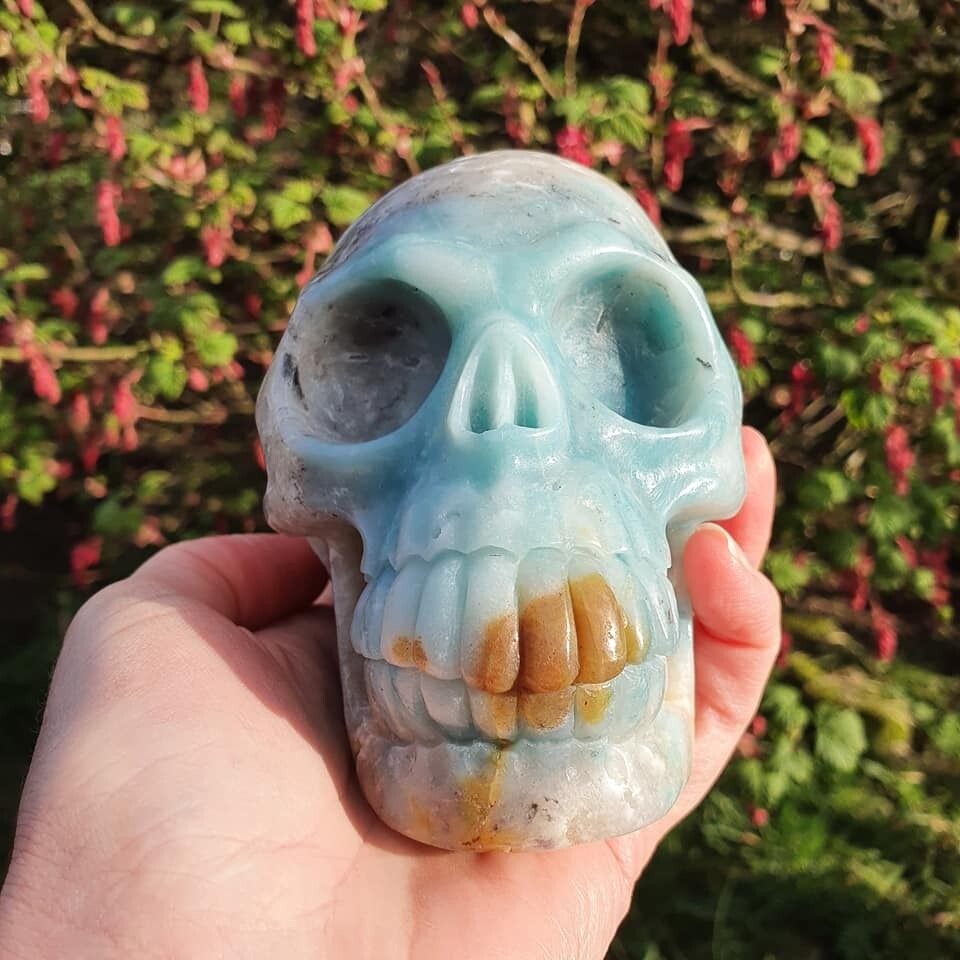 Amazonite + Quartz Crystal Skull
SKU SK188
Product Details
This lovely crystal skull has a serene energy which supports with gliding along the easy path of the soul. She is here to help one navigate around any obstacles life throws at you with grace and to show you the path forward in difficult situations when you may see no way out. She is here to be supportive and nurturing.


Crystal Properties
Amazonite is a water element stone of harmony, both within the self and among people. It is a stone of truth and a peacemaker, helping you to communicate your true thoughts and feelings.It is an extremely soothing stone, calming the brain and nervous system. It helps to balance the masculine and feminine energies and alleviate worry and fear. It is great for blocking emfs and microwaves. Good for heart healing and manifesting universal love into action.

Quartz is the master healer, it is the most versatile and multi dimensional stone. It is an energy amplifier and the most easily programmed crystal to work with to assist with achieving any goal. It will work at the vibration level of the person who is requiring healing or undertaking the spiritual work. It is a deep soul cleanser but it is also the stone of light, bringing heightened awareness to whoever works with it. It is the stone of clarity and is powerful to use to strengthen your psychic abilities and it stimulates and opens all of the chakras as well as expanding the auric field. Quartz connects with the storm element and brings clarity to thoughts and purpose to ones mind and heart.

Dimensions
Length: 11 cm

Height: 7 cm
Depth: 8.5 cm

Weight 942 g
Includes MP3 channelled guided meditation by Alphedia to connect to your new Crystal Skull.
Save this product for later