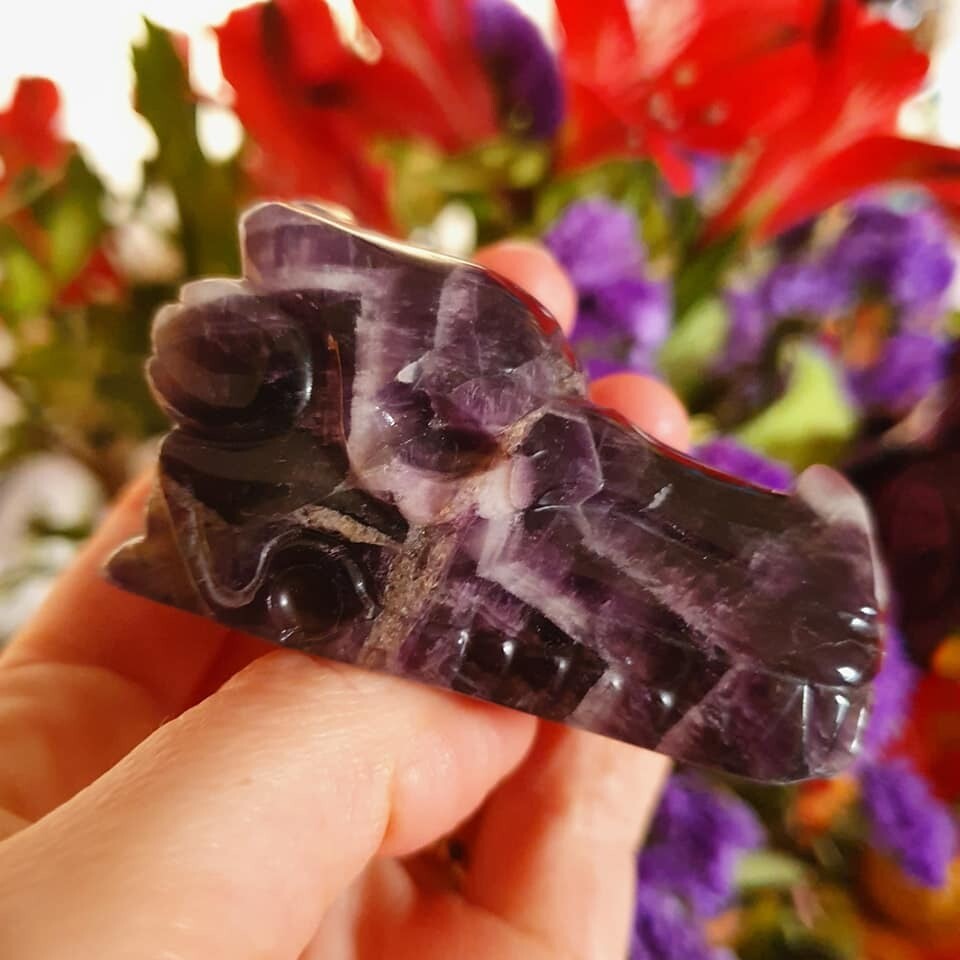 Amethyst Dragon Skull 2"
SKU DR212
Product Details
Crystal Properties
Amethyst is a very powerful and protective crystal, blocking geopathic and negative environment energies. It has strong healing and cleansing attributes. The serenity and calmness it brings enhances higher states of consciousness and meditation. Amethyst is one of the more spiritual crystals, connecting with divine love and helping to open up intuition and psychic awareness.

Dimensions

Length: 6 cm

Height: 3 cm
Width: 3 cm
If you wish to keep the information about this crystal please take note before you order.

Guided meditation to connect with your Dragon Skull included

Save this product for later