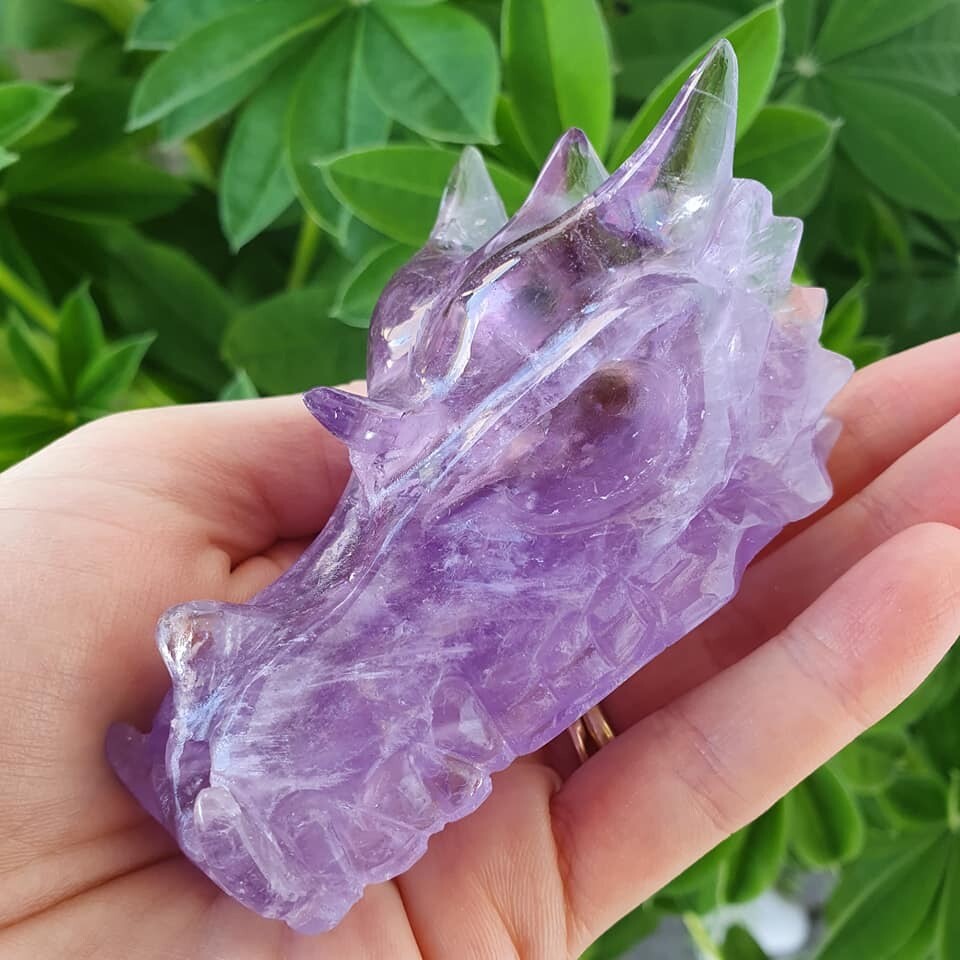 Ametrine Dragon Skull 3"
SKU DR328
Product Details
Crystal Properties
Ametrine brings peace, serenity, and promotes creativity. It is a great crystal for balancing mental stability and aiding one with self confidence. Ametrine is a combination of Amethyst and Citrine. Ametrine is a detoxifying and powerful cleansing crystal.

Dimensions

Length: 8 cm

Height: 4 cm
Width: 4.5 cm
If you wish to keep the information about this crystal please take note before you order.

Guided meditation to connect with your Dragon Skull included

Save this product for later