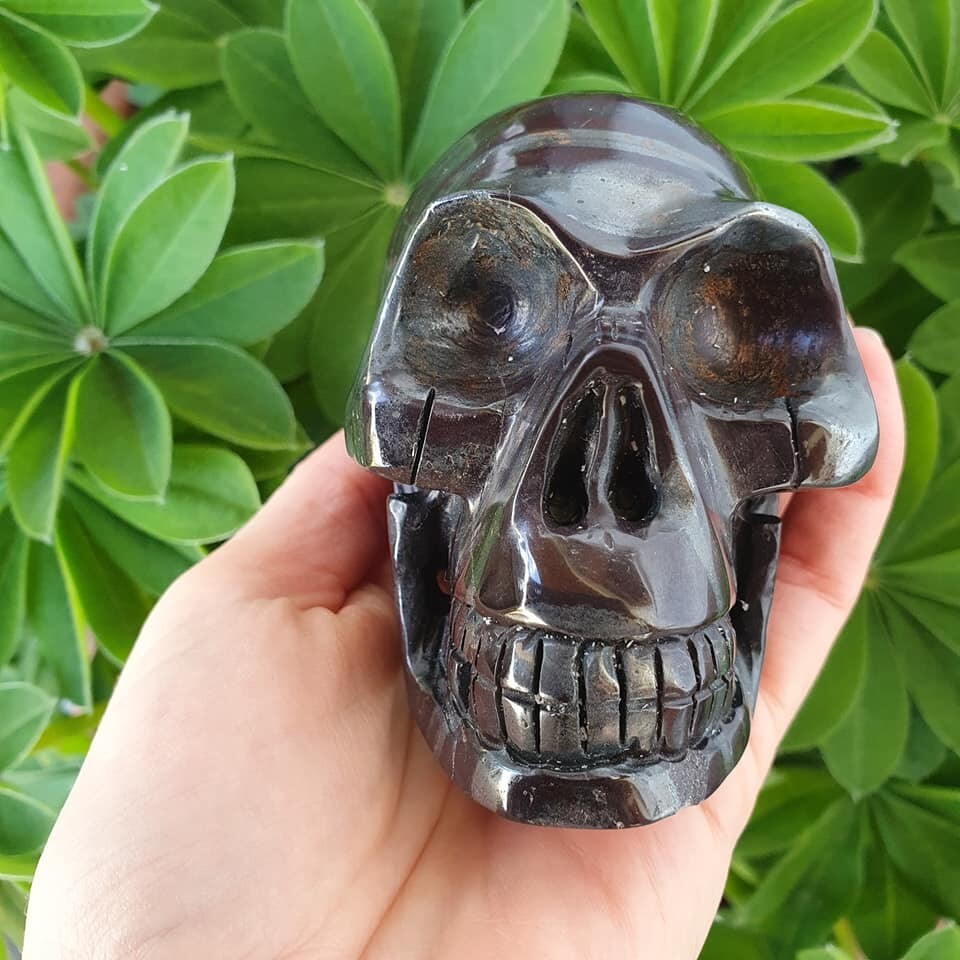 Ancestralite Crystal Skull
SKU SK215
Product Details
This powerful Ancestralite is here to support grid work of clearing the land of ancestral trauma. Many Earth healers have the job of clearing the energy imprints of battle fields and supporting leyline activations. This skull is about returning the knowledge of the elders and wisdom keepers of the land. Great for those on the shamanic path to help your regain your inner shamanic knowledge within.


Crystal Properties
Originally found in the Minas Gerais region of Brazil Ancestralite is a mineral that is is variety of hematite and similar to magnetite created deep within the earths core. This is a very old stone and so works well with past life energies and clearing for the present. Ancestralite connects to the Earth star and base chakras and is great for clearing energies along with its strong grounding capabilities. Ancestralite can also help on a physical level with it's calming effect being able to alleviate stress. It is great for ancestral healing and clearing up any carousel effects with family souls providing grounding. Good for ancestral trauma healing also.
Dimensions
Length: 9 cm

Height: 5.5 cm
Depth: 7 cm

Weight 680g
Includes MP3 channelled guided meditation by Alphedia to connect to your new Crystal Skull.
Save this product for later