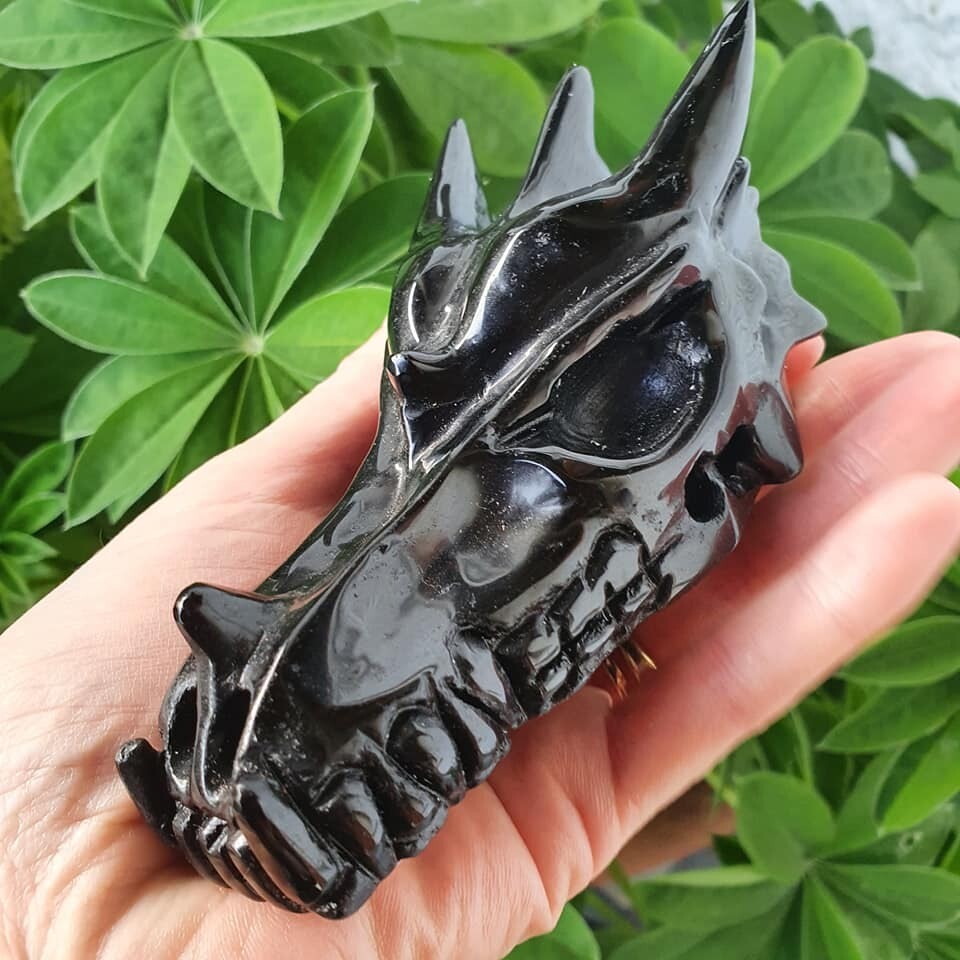 Black Obsidian Master Dragon Skull 4"
SKU DR316
Product Details
Crystal Properties
Black Obsidian is made of volcanic glass. It carries the codes of the new Earth birthed from deep within the mother's heart. Black obsidian is powerfully protective, cleaning and transformative. It works on grounding and anchoring the shifts allowing you to be supported on your Ascension journey.

The black obsidian dragons are Master Dragon skulls. The dragon consciousness that decides to reside within a black obsidian dragon skull are the wisest of dragons. They speak to those who are advanced dragon initiates.

These dragons awaken your remembrances of the magical training and initiations you underwent with the Dragon realm in Atlantis and beyond. This dragon will ground you and help you anchor your knowledge. It awakens you to who you are and your journey as a soul on Earth.
Dimensions

Length: 10.5 cm

Height: 5.5 cm
Width: 5.5 cm
If you wish to keep the information about this crystal please take note before you order.

Guided meditation to connect with your Dragon Skull included

Save this product for later