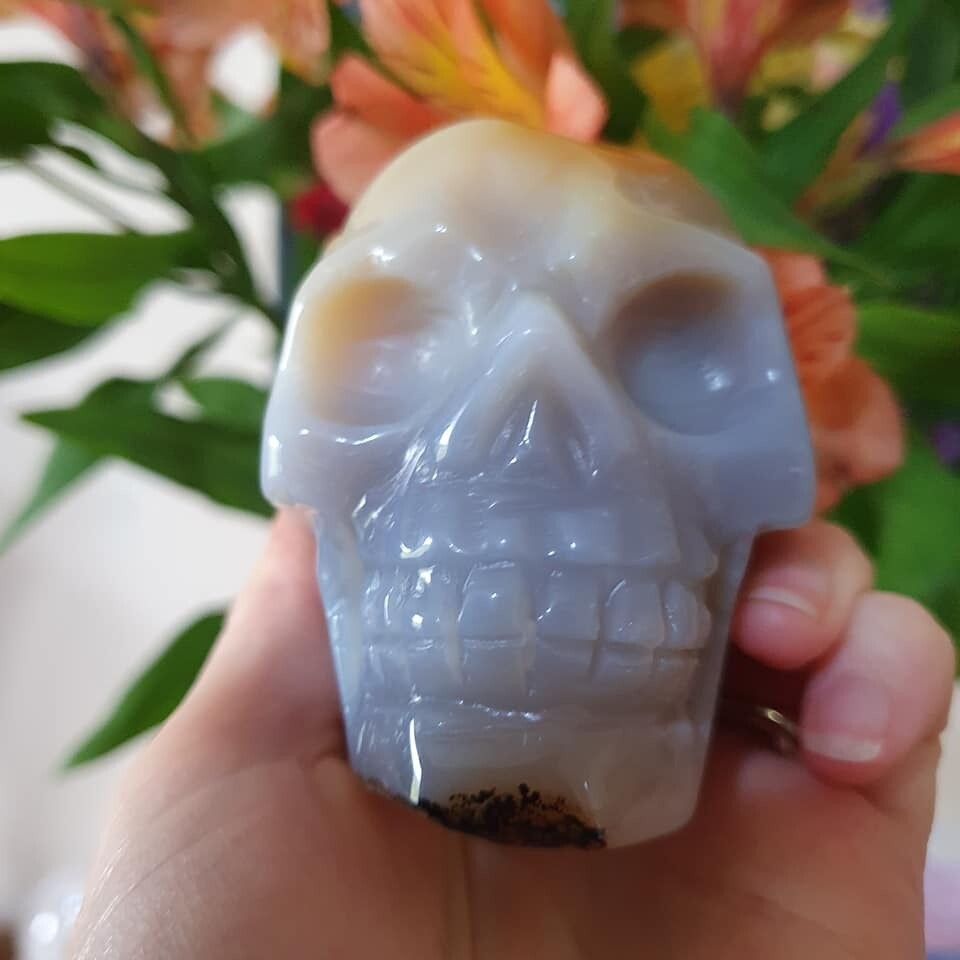 Blue Agate Geode Crystal Skull
SKU SK201
Product Details
This lovely Blue Agate Geode skull with iron oxide quartz inclusion is a very happy skull. Its sparkly quartz inclusions catch the light and it brings joy to the heart to hold. This skull is here to uplift, support and inspire its guardian. It is here to facilitate inner peace and to bring through clarity of spiritual guidance in meditations.


Crystal Properties
Agate is a form of quartz crystals laid down in bands. It brings about balance, centering the physical energy field. Its a stone that transforms negative energies, improves concentration and builds self confidence. It assists with communications with other realms and beings. It is very calming energy and aids one in communicating their inner truth. Blue agate assists with the throat chakra and telepathy as well as relaxing and calming emotions. The dendrite agate on the chin area helps one with spiritual growth and gaining spiritual wisdom through doing inner soul work.

Dimensions
Length: 8 cm

Height: 5 cm
Depth: 6 cm

Includes MP3 guided meditation to connect to your Crystal Skull.

Save this product for later