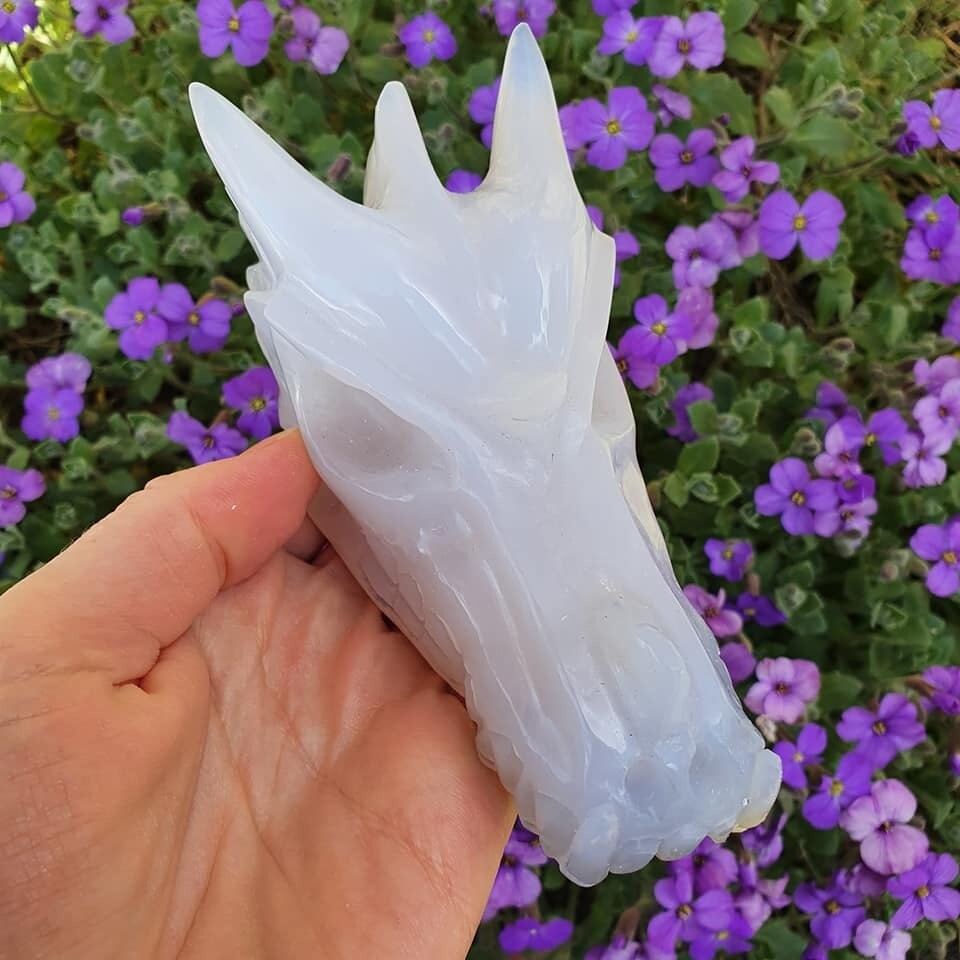 Blue Chalcedony Dragon Skull 4"
SKU DR276
Product Details
Crystal Properties
Chalcedony soothes and restores balance to the mind, working with the inner child. This is a stone of truth, and encourages one to be honest and to reflect. Chalcedony is a stone of stability that provides a nurturing energy, a powerful crystal to meditate with. It aids with finding peace and calmness, bringing a certain stillness to one.

Dimensions

Length: 10 cm

Height: 6 cm
Width: 6 cm
If you wish to keep the information about this crystal please take note before you order.

Guided meditation to connect with your Dragon Skull included

Save this product for later