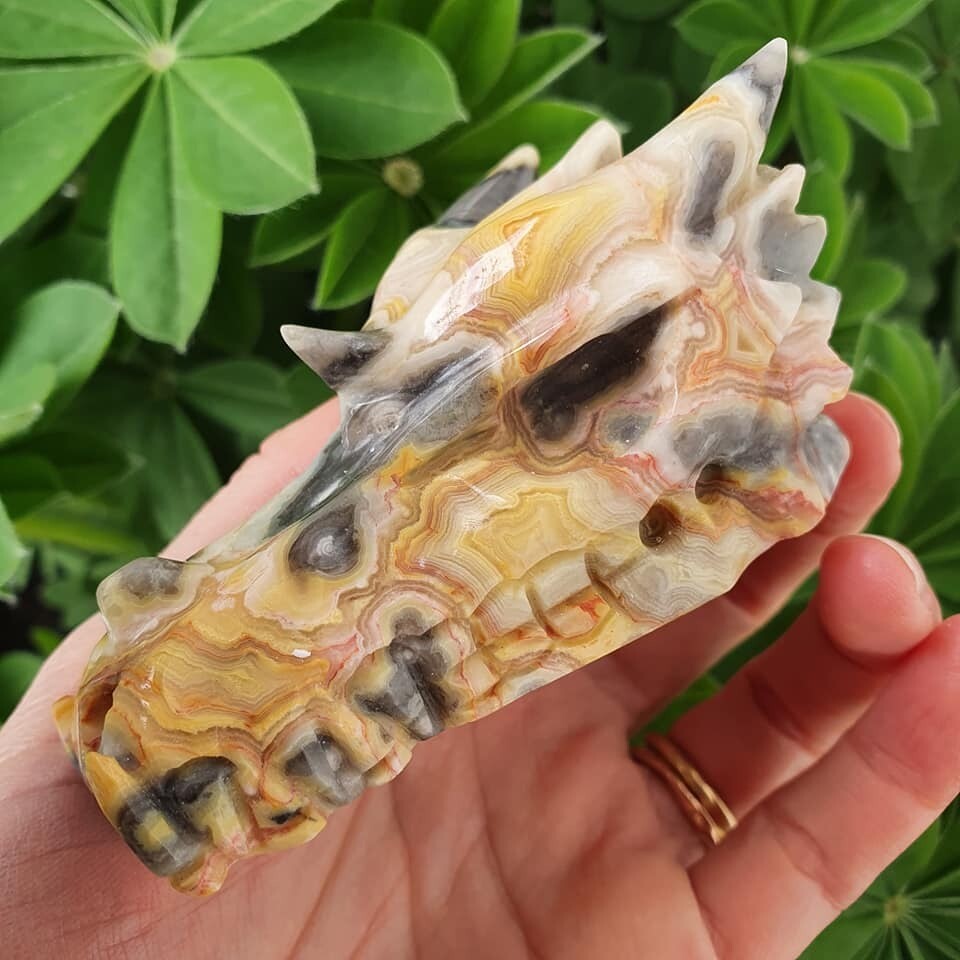 Crazy Lace Agate Dragon Skull 3"
SKU DR284
Product Details
Crystal Properties
The Crazy Lace Agate is a banded microcrystalline quartz infused with aluminum and iron. Crazy Lace Agate is a stone of optimism and brings support and encouragement. This stone has a strong energy, energising one who works with it. Agate brings about balance, centering the physical energy field. Its a stone that transforms negative energies, improves concentration and builds self confidence.
Dimensions

Length: 8 cm

Height: 4 cm
Width: 4 cm
If you wish to keep the information about this crystal please take note before you order.

Guided meditation to connect with your Dragon Skull included

Save this product for later