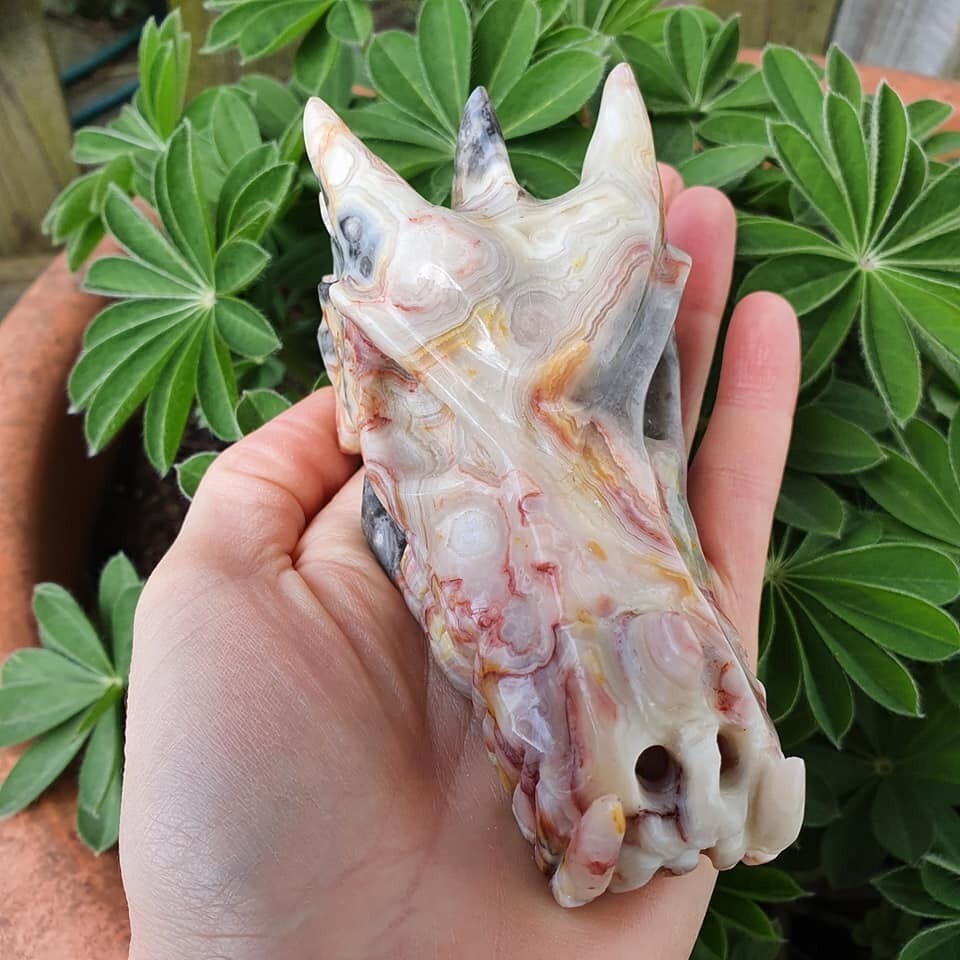 Crazy Lace Agate Dragon Skull 4"
SKU DR243
Product Details
This gentle crazy lace agate dragon is here to bring inspiration and assist its guardian in opening up all of themselves. Many of us hold back in who we are only showing the world and even part of ourselves to ourselves. This dragon is of the earth and fire dragon realms and will support you in making life changes with ease. Good for those ready for the next mission stage
Crystal Properties
The Crazy Lace Agate is a banded microcrystalline quartz infused with aluminum and iron. Crazy Lace Agate is a stone of optimism and brings support and encouragement. This stone has a strong energy, energising one who works with it. Agate brings about balance, centering the physical energy field. It is a stone that transforms negative energies, improves concentration and builds self confidence. Happy, uplifting crystal that aids one in seeing clarity in situations

Dimensions

Length: 10 cm

Height: 6 cm
Width: 6 cm
If you wish to keep the information about this crystal please take note before you order.

Guided meditation to connect with your Dragon Skull included

Save this product for later