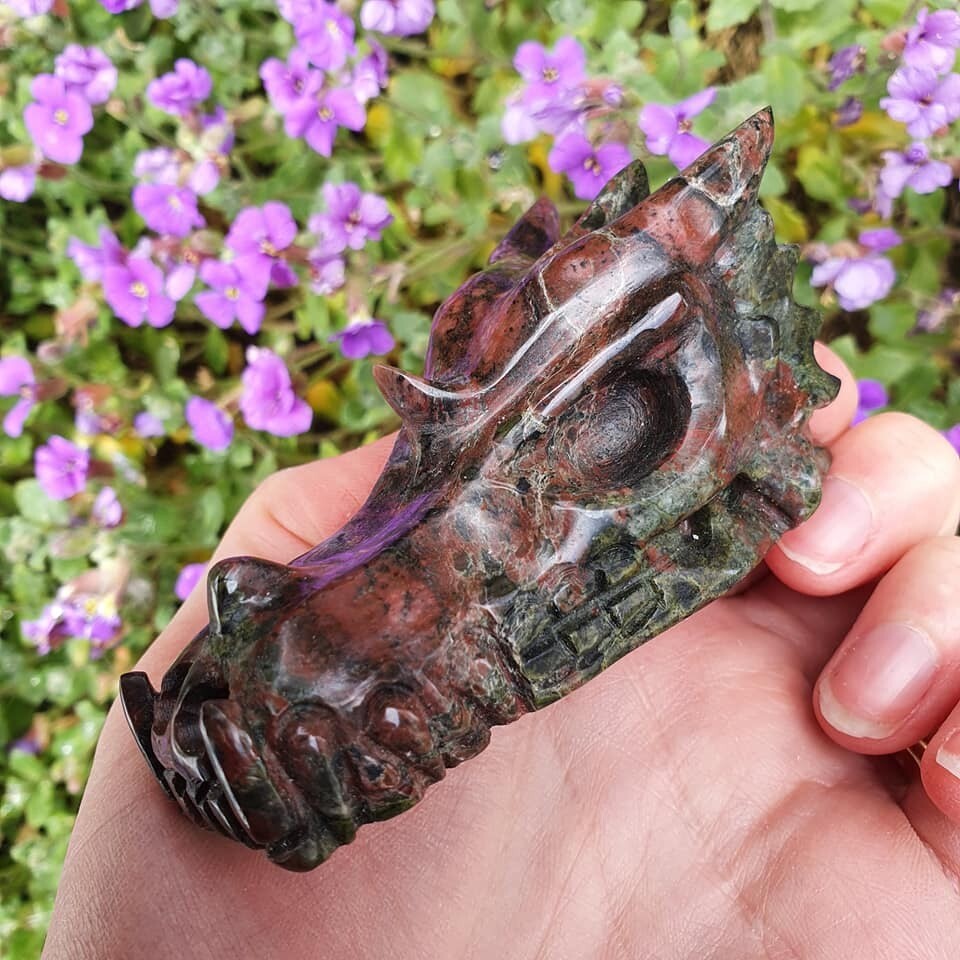 Dragon's Blood Jasper Dragon Skull 3"
SKU DR307
Product Details
Crystal Properties
Dragon's Blood Jasper brings vitality and joy and lifts the emotions up. All jaspers are very earthy and grounding. It is a personal power stone providing strength and courage and purpose. It is great for increasing endurance and focus. Dragon's Blood connects to the heart chakra, opening it to strength and energising. It also balances the masculine and feminine energies.
All the Dragons are activated by Alphedia Arara in Merlindale, Scottish Borders one of the highest vibration areas in Scotland.
Dimensions

Length: 8 cm

Height: 4 cm
Width: 4 cm
If you wish to keep the information about this crystal please take note before you order.

Guided meditation to connect with your Dragon Skull included

Save this product for later