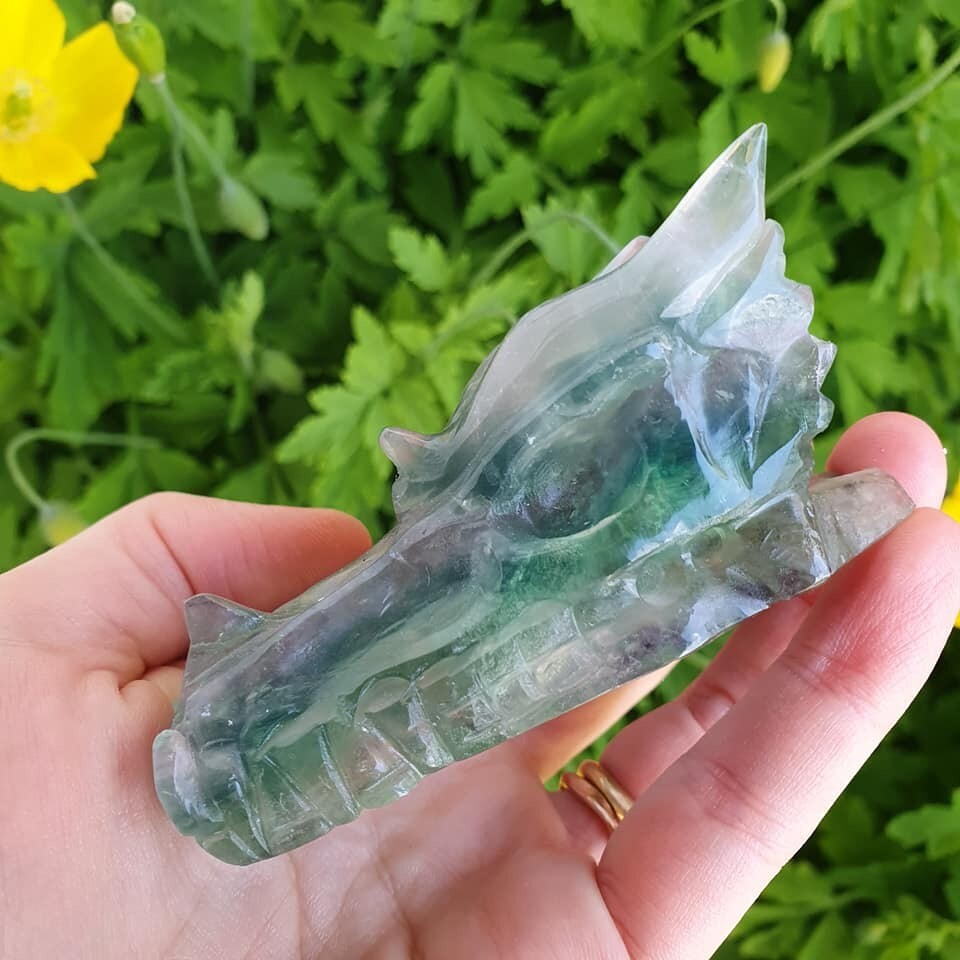 Fluorite Dragon Skull 3"
SKU DR325
Product Details
Crystal Properties
Fluorite is highly protective, it grounds and integrates spiritual energies. It will clear toxicity out of a space and is good for neutralising electro magnetic frequencies. Fluorite improves physical and mental coordination. Dissolving fixed ideas, it helps to move beyond narrow mindedness to the bigger picture. It dissolves illusions and reveals the truth.

Dimensions

Length: 8 cm

Height: 4 cm
Width: 4 cm
If you wish to keep the information about this crystal please take note before you order.

Guided meditation to connect with your Dragon Skull included

Save this product for later