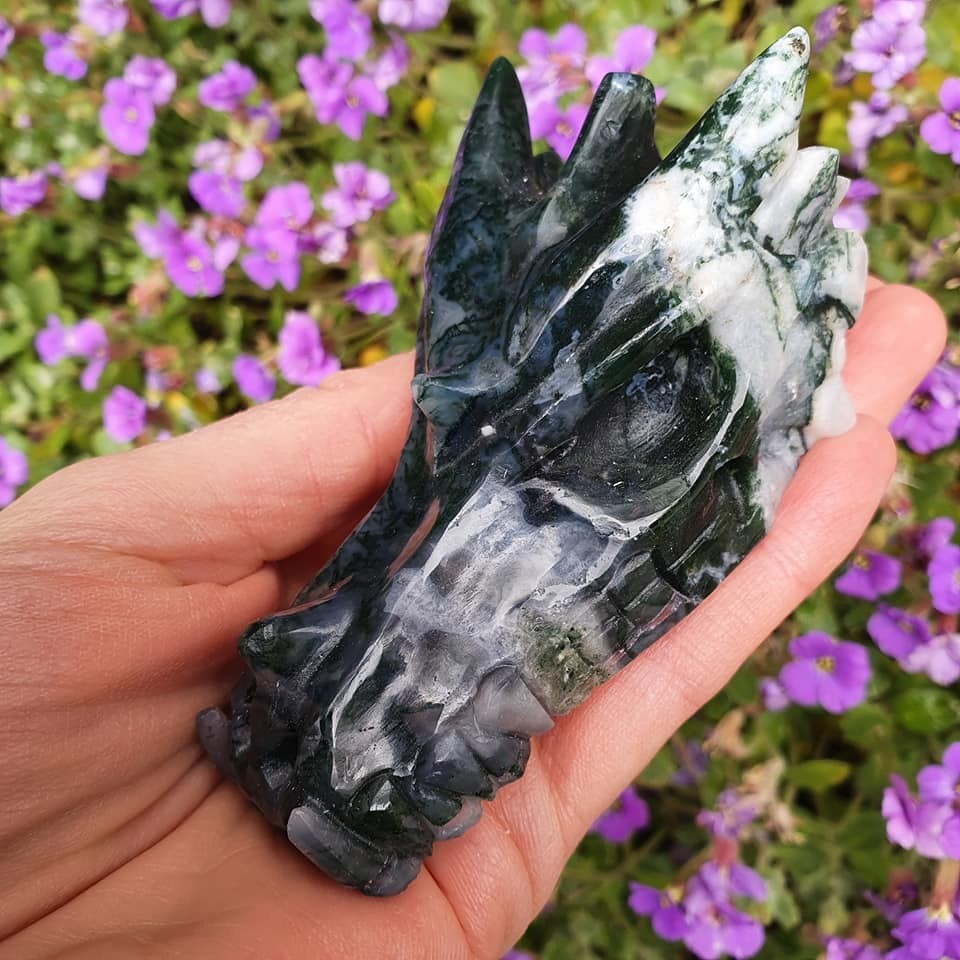 Green Moss Agate Dragon Skull 3"
SKU DR302
Product Details
Crystal Properties
Green Moss Agate emanates the vibrations of stability and balance. It has gentle grounding effects and meditating with it can help one complete their goals and projects. Moss agate assists with bringing peace to the emotional body and helping overcome drama and mood swings. A powerful healer it brings harmony and balance to the physical body and works mostly on the root and heart chakras.
Dimensions

Length: 8 cm

Width: 4 cm

Height: 4 cm
If you wish to keep the information about this crystal please take note before you order.

Guided meditation to connect with your Dragon Skull included

Save this product for later