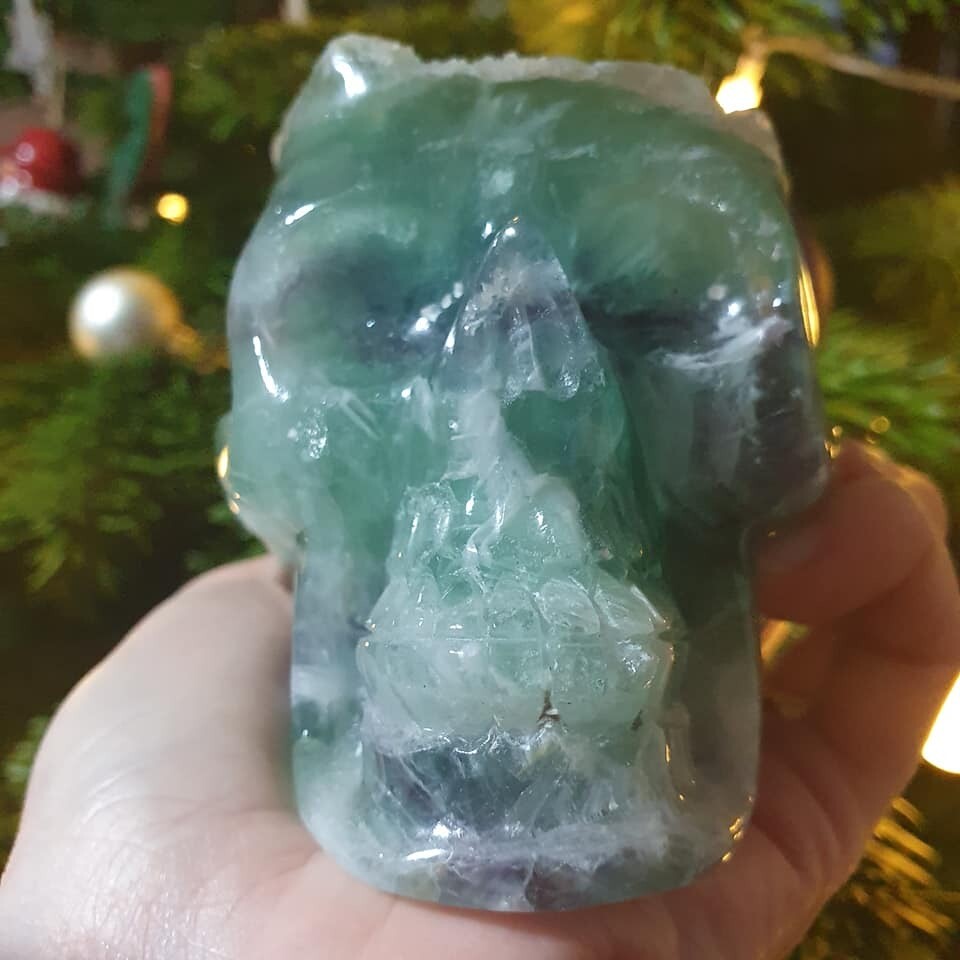 Green/Purple Fluorite Druzy Crystal Skull
SKU SK148
Product Details
"Greetings, greetings, greetings, my name is Lantia. I am very honoured to come forward and to communicate today. I am here to work on strengthening the connection with Mother Earth and humanity. I am here to assist with the grids of the earth and those who have a life mission involving earth healing. I am also here to work on releasing lower emotions that are stored in the heart, in particular rejection, anger, and betrayal. I am also here to support with embodying forgiveness and kindness, the ascension keys, namaste."



Crystal Properties
Fluorite is highly protective, it grounds and integrates spiritual energies. It will clear toxicity out of a space and is good for neutralising electro magnetic frequencies.
Green Fluorite can help clear emotional trauma and infections within the body.
It helps connect with the fairy and elemental realms and it helps one to enhance their intuition. It removes obsolete conditioning from the aura and chakra system and in terms of healing it is great for working on the stomach and intestines. It's a great learning aid and emotionally has a great stabilising effect on the body.
Dimensions
Height: 7.5cm
Depth: 7cm

Length: 9cm
Includes MP3 guided meditation to connect to your Crystal Skull.

Save this product for later