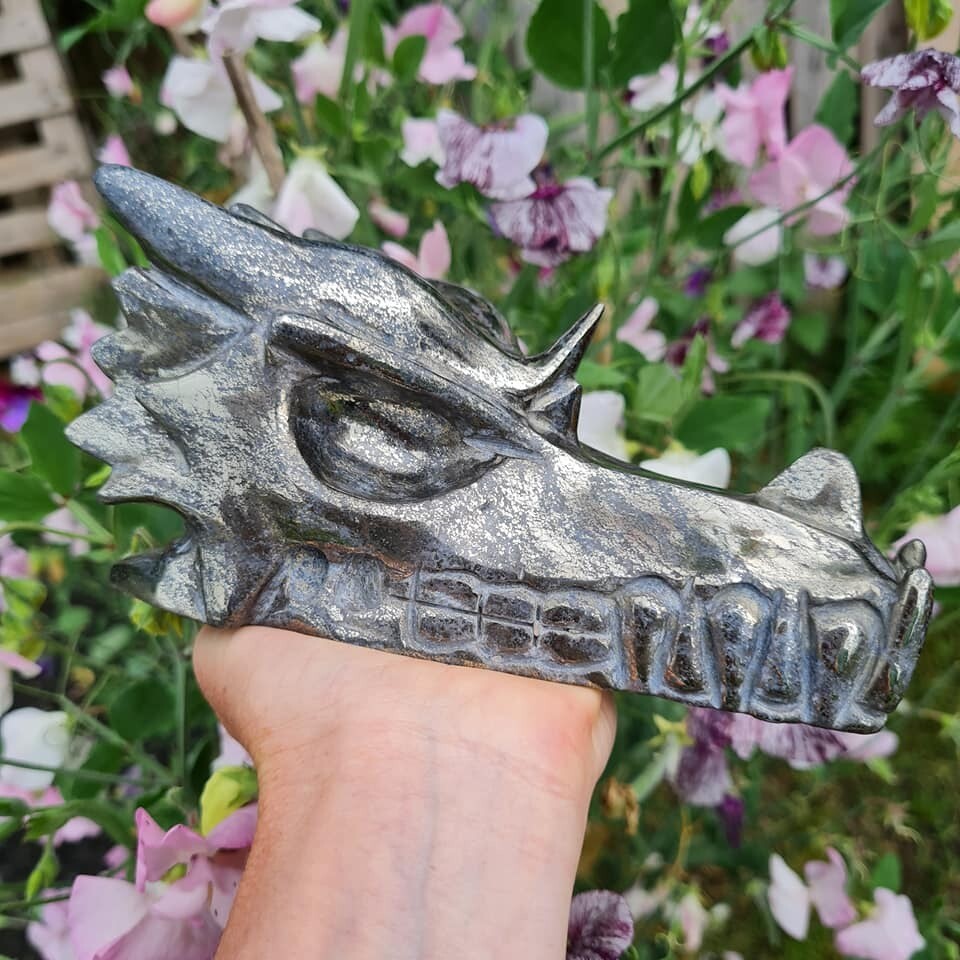 Iron Pyrite Dragon Skull 6"
SKU DR335
Product Details
Crystal Properties

This is a beautiful and positive stone of manifestation, confidence, creativity and action. Iron Pyrite is an excellent energy shield which helps in blocking negative energies and pollutants at all levels. It also assists with combatting infectious diseases. It works on increasing the power of the solar plexus. Pyrite also helps with balancing polarities, harmonising the auric field and stimulating ambition, helping one to take assertive action.
Dimensions

Length: 15.5cm

Width: 8.5cm
Height: 9cm
Weight: 1400g

If you wish to keep the information about this crystal please take note before you order.

Channelled guided meditation through Alphedia to connect with your Dragon Skull included

Save this product for later