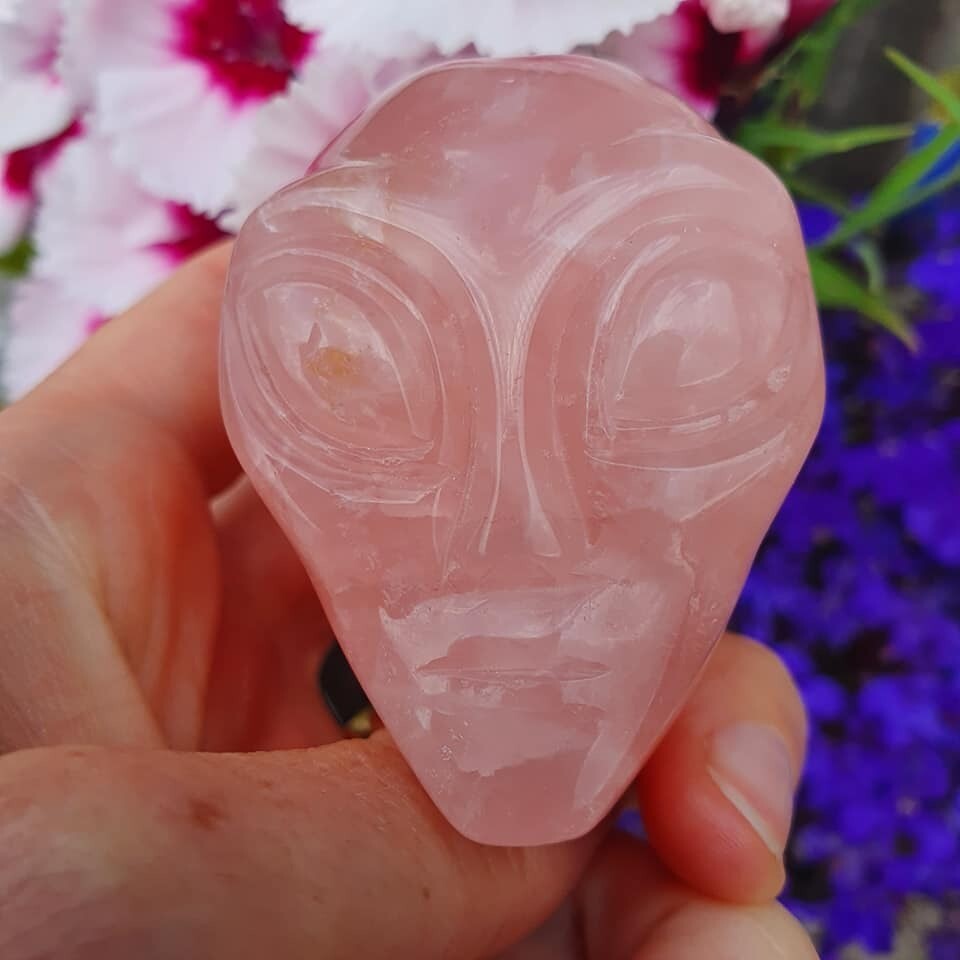 Lyran Rose Quartz Star Being Skull
SKU RQ6
Product Details
This Star Being Skull connects to the Lyran Star Consciousness.
Crystal Properties
Rose Quartz is a stone of love, it's a powerful emotional healer and aids in uniting the heart of its user with the divine love energies.This crystal brings a sense of peace, calming the mind and reducing stress, worry and fear. It is a powerful spiritual ally as it bathes the body, mind and spirit in a love healing energy.Rose Quartz is also an excellent crystal to use for manifestation of wealth as it brings the love frequency in which opens up the portals of abundance.


Dimensions
Height: 5 cm
Width: 4 cm
Length: 4 cm
Weight: 163g
Guided meditation to connect with your crystal skull included.
Save this product for later