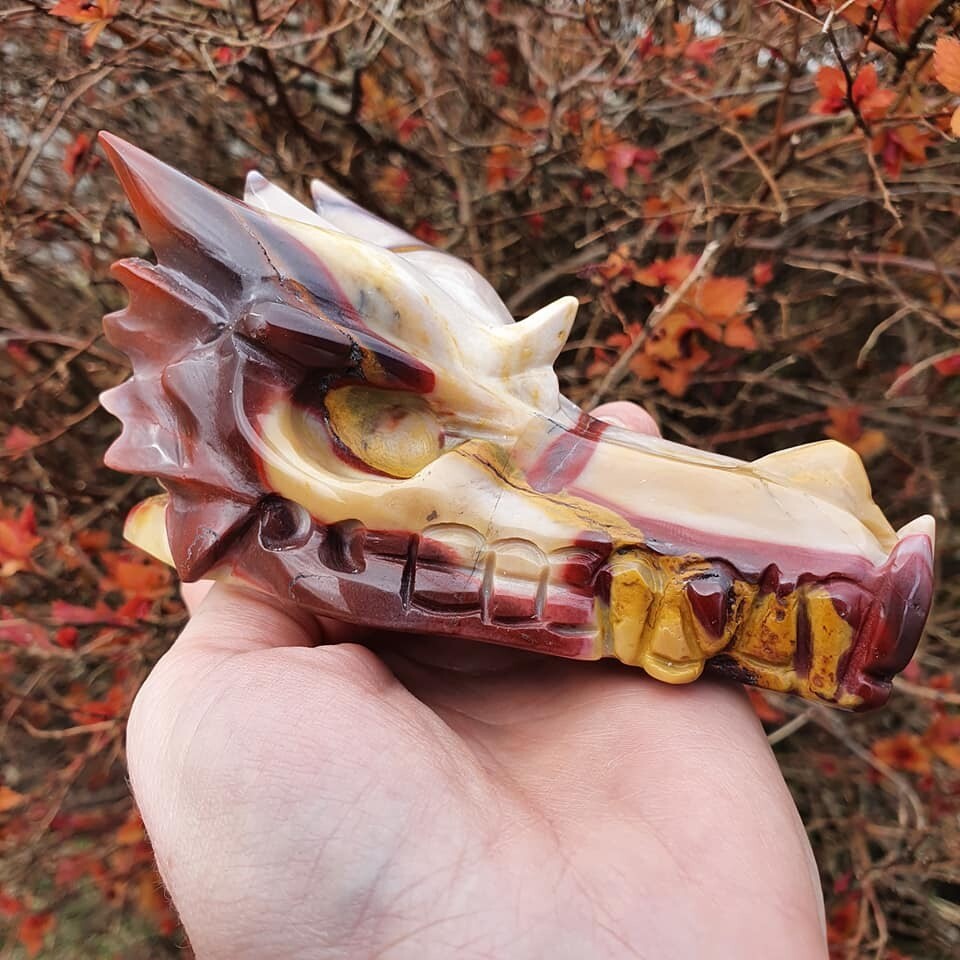 Mookite Dragon Skull 4"
SKU DR264
Product Details
Crystal Properties
This stunning quartz mineral exhibits soft banded layers of red, brown and yellow earthy tones, found exclusively in Australia. It stabilises the lower chakras and stimulates the immune system, bringing a soothing roundedness to upsetting or nervous situations. The no-nonsense clarity of this stone allows spiritual experiences to be integrated into everyday life in a calm and practical way.

Dimensions

Length: 10 cm

Height: 6 cm
Width: 6 cm
If you wish to keep the information about this crystal please take note before you order.

Guided meditation to connect with your Dragon Skull included

Save this product for later