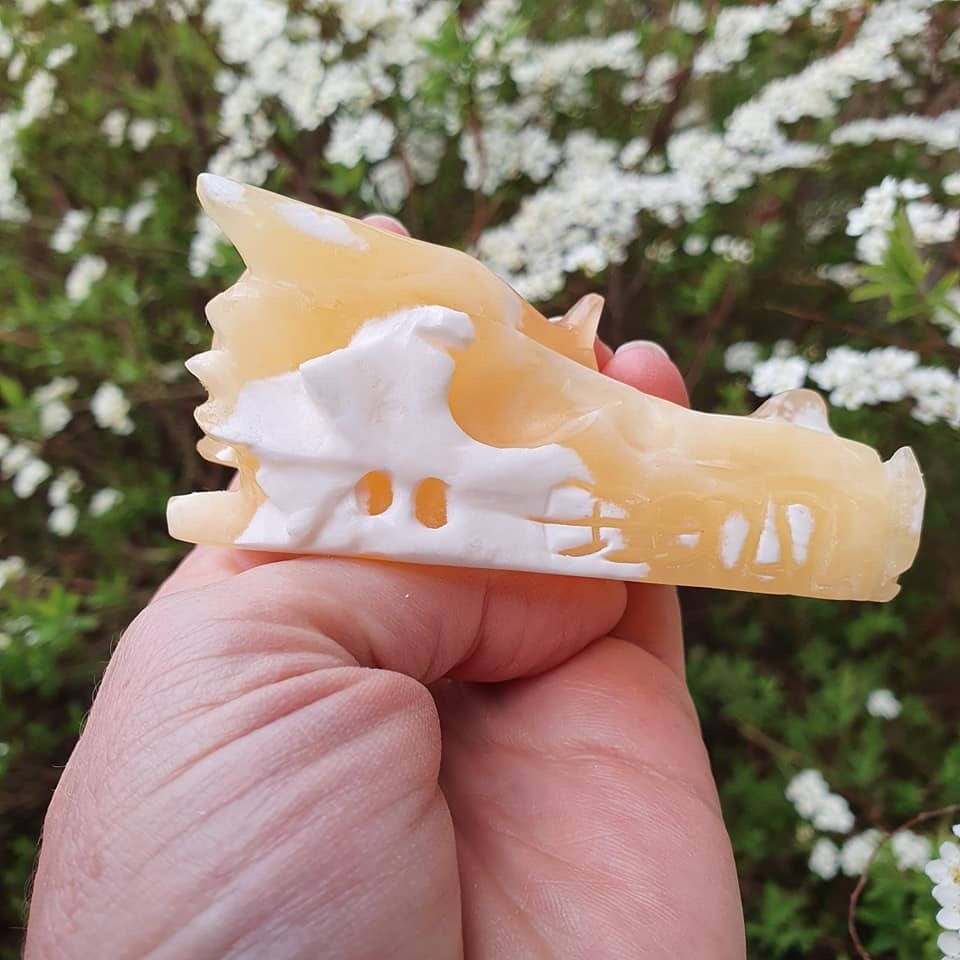 Orange Calcite Dragon Skull 3"
SKU DR300
Product Details
Crystal Properties
Orange calcite is a highly energised crystal works on the sacral chakra. It helps to balance emotions, remove fear and assist with over coming depressive states of being. It is a stone that works on balancing the reproductive system and intestinal disorders. All calcites are powerful cleansers, it cleans negative energies from the environment it is placed within. It alleviates emotional stress and enhances trust in oneself. It is a motivational crystal but also opens up one to a higher awareness and utilising psychic abilities. It is a a crystal that will help with channeling and helping one to over come any set backs. It is a good crystal to manifest energy and abundance with.

Dimensions

Length: 8 cm

Width: 4 cm

Height: 4 cm
If you wish to keep the information about this crystal please take note before you order.

Guided meditation to connect with your Dragon Skull included

Save this product for later