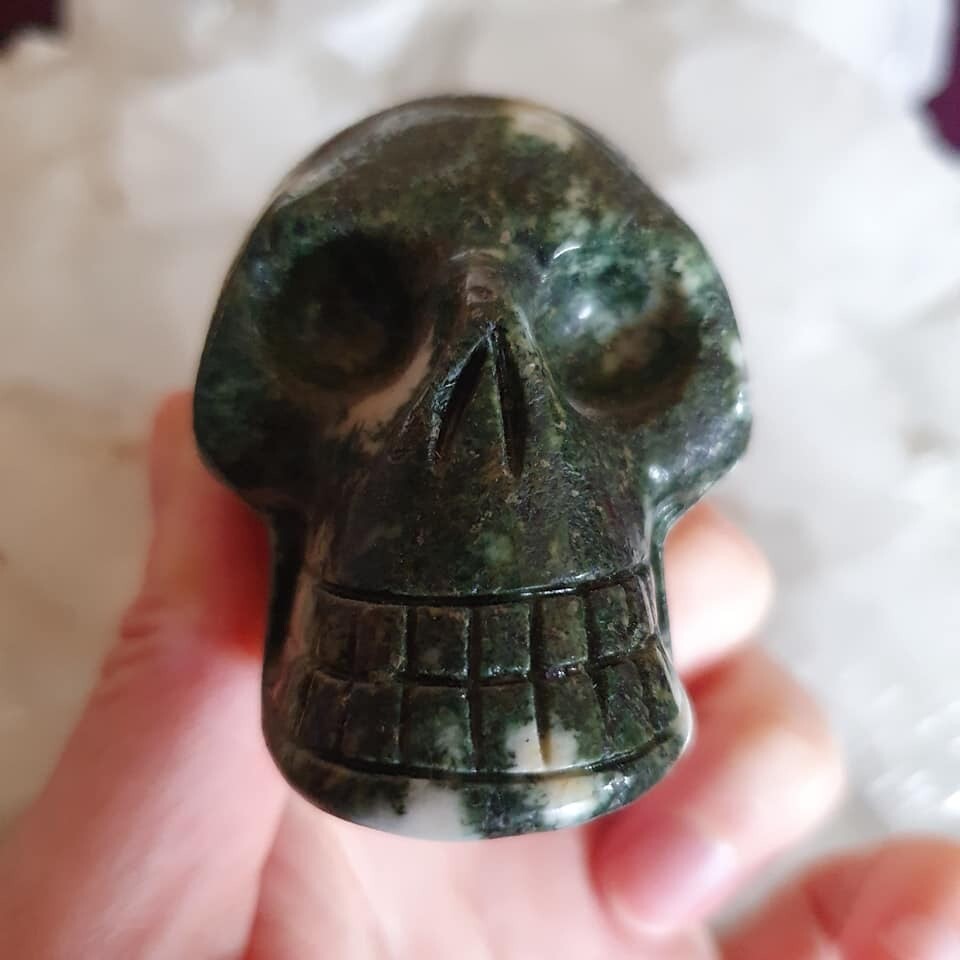 Preseli Crystal Skull
SKU SK1208
Product Details
Crystal Properties
Preseli Bluestone is the same stone that was used to build the ancient Stonehenge Stone Circle. It is an old stone that many ancient artefacts have been found to be made of. Aligning with the throat chakra this is a great stone for communication and having a strong connection to the earth helps with grounding and connecting to the earth energies.
Preseli Bluestone is a stone of compassion and healing. It aids in ending loneliness and helping to find the right path and create inner harmony. Particularly good with healing the heart, this stone helps to restore love and compassion.
Dimensions
Height: 4 cm
Depth: 4 cm

Length: 6 cm
Includes MP3 guided meditation to connect to your Crystal Skull.

Save this product for later