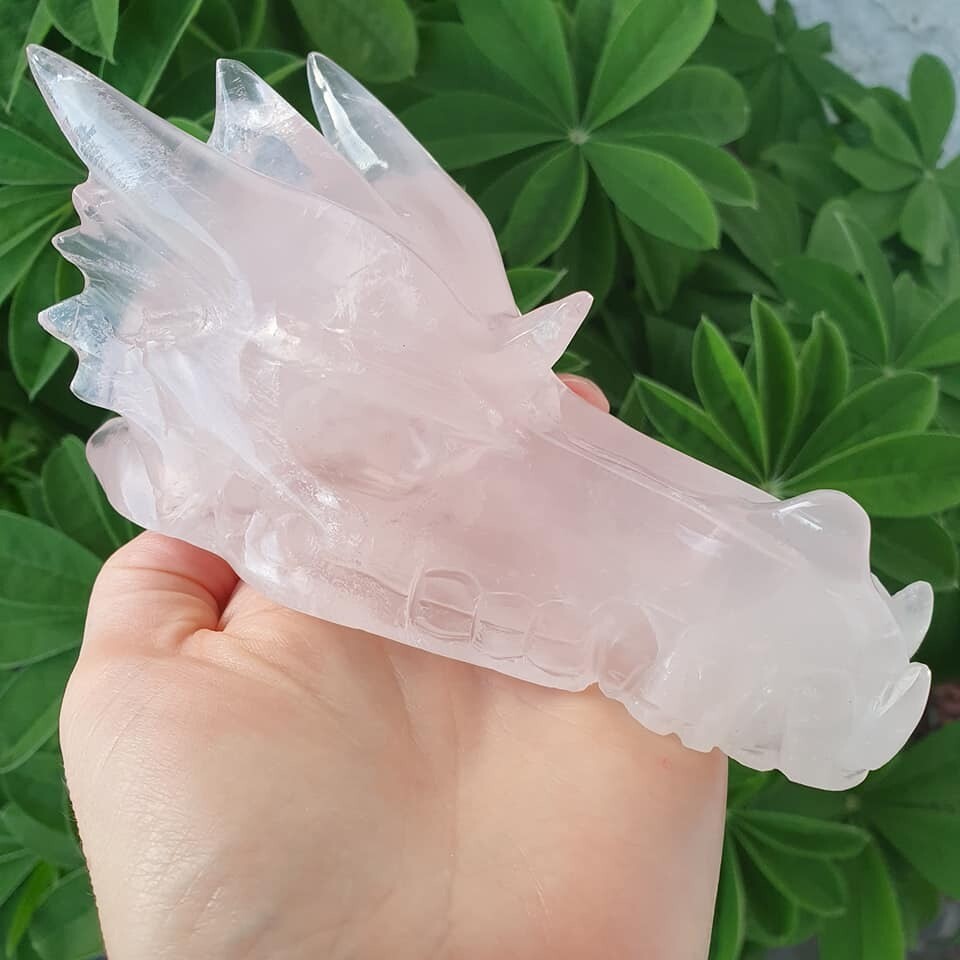 Rose Quartz Dragon Skull 5"
SKU DR315
Product Details
Meet Rosiana the heart opening dragon of Love. She is here to assist guardian with healing, manifesting loving relationships including relationship with self and to support heart chakra opening. Holding her melts away stress and worries as her reassuring energies assist with comfort. She is powerful to meditate with and can be activated with the chant. Sha ka ta light language

Crystal Properties
Rose Quartz is a stone of love, it's a powerful emotional healer and aids in uniting the heart of its user with the divine love energies.This crystal brings a sense of peace, calming the mind and reducing stress, worry and fear. It is a powerful spiritual ally as it bathes the body, mind and spirit in a love healing energy. Rose Quartz is also an excellent crystal to use for manifestation of wealth as it brings the love frequency in which opens up the portals of abundance. Wonderful for healing the body by bringing in relaxation
Dimensions

Length: 13 cm

Height: 6 cm
Width: 6.5 cm
Weight 428g

If you wish to keep the information about this crystal please take note before you order.

Guided meditation to connect with your Dragon Skull included

Save this product for later