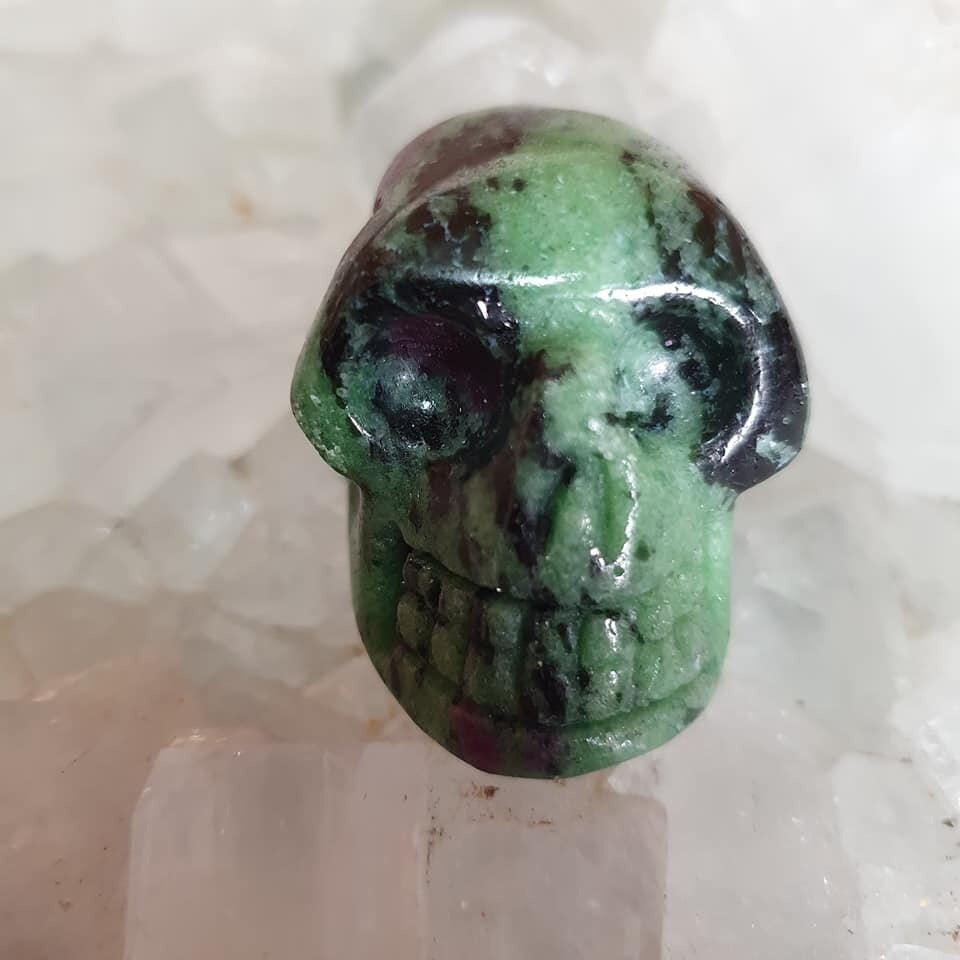 Ruby and Zoisite Crystal Skull
SKU SK1233
Product Details
Crystal Properties
Ruby is an excellent stone for energy and injecting vigour into your life. It energises and stimulates and encourages a passion for life. When Ruby sits in Zoisite it helps activate the crown chakra, helps create an altered sense of consciousness and facilitates access to soul memories and spititual learning. It can be extremely helpful in soul healing and past life work.
This stone can powerfully amplify the magnetic field around the owners body and help to initiate healing work.

The green zoisite emanates an energy of growth and fertility in all aspects of life and can also be helpful in supporting the reproductive system and growth and development through childhood. It can also help with the rebirthing process of the soul, fostering inner development and increased understanding of oneself and the world.
Dimensions
Height: 3 cm
Depth: 3 cm

Length: 4.5 cm
Includes MP3 guided meditation to connect to your Crystal Skull.

Save this product for later