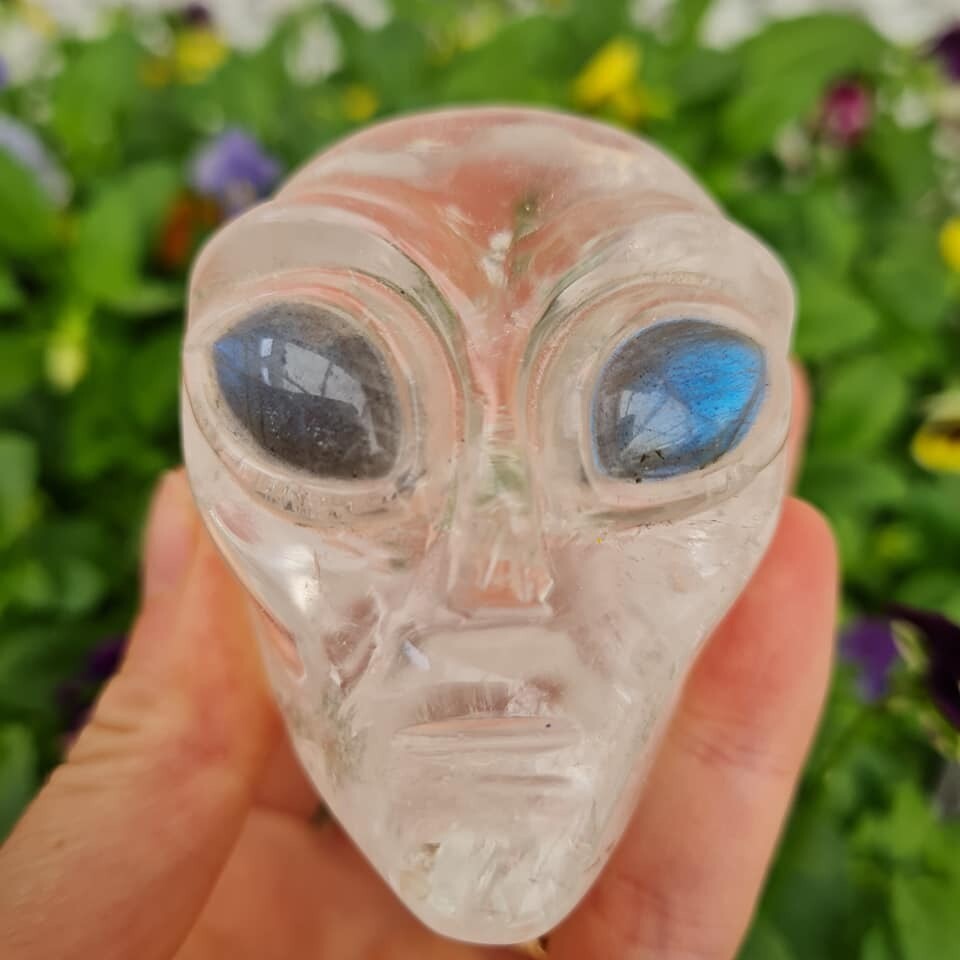 Sirian Knowledge Keeper Clear Quartz Star Being Skull - with Labradorite Eyes
SKU SB1374
Product Details
This Star Being Skull is a Sirian Knowledge Keeper with rainbow inclusions.
Crystal Properties
Quartz is a silicon dioxide crystal with a hardness of 7. It is the most common crystal found on Earth. Quartz is the master healer, it is the most versatile and multi dimensional stone. It is an energy amplifier and the most easily programmed crystal to work with to assist with achieving any goal. It will work at the vibration level of the person who is requiring healing or undertaking the spiritual work. It is a deep soul cleanser but it is also the stone of light, bringing heightened awareness to whoever works with it. It is the stone of clarity and is powerful to use to strengthen your psychic abilities and it stimulates and opens all of the chakras as well as expanding the auric field. Quartz connects with the storm element and brings clarity to thoughts and purpose to ones mind and heart.
Labradorite is plagioclase felt feldspar, hardness of 6. This is the stone of magic and it awakens those who work with it to their magical powers. Particularly good for earth healing and opening up the sixth sense, it helps one to go on the journey of self discovery and it is the stone of strength and unity.
Dimensions
Height: 5.5cm
Width: 4.5cm
Length: 5.5cm
Weight: 212g
Guided meditation to connect with your crystal skull included.
Save this product for later