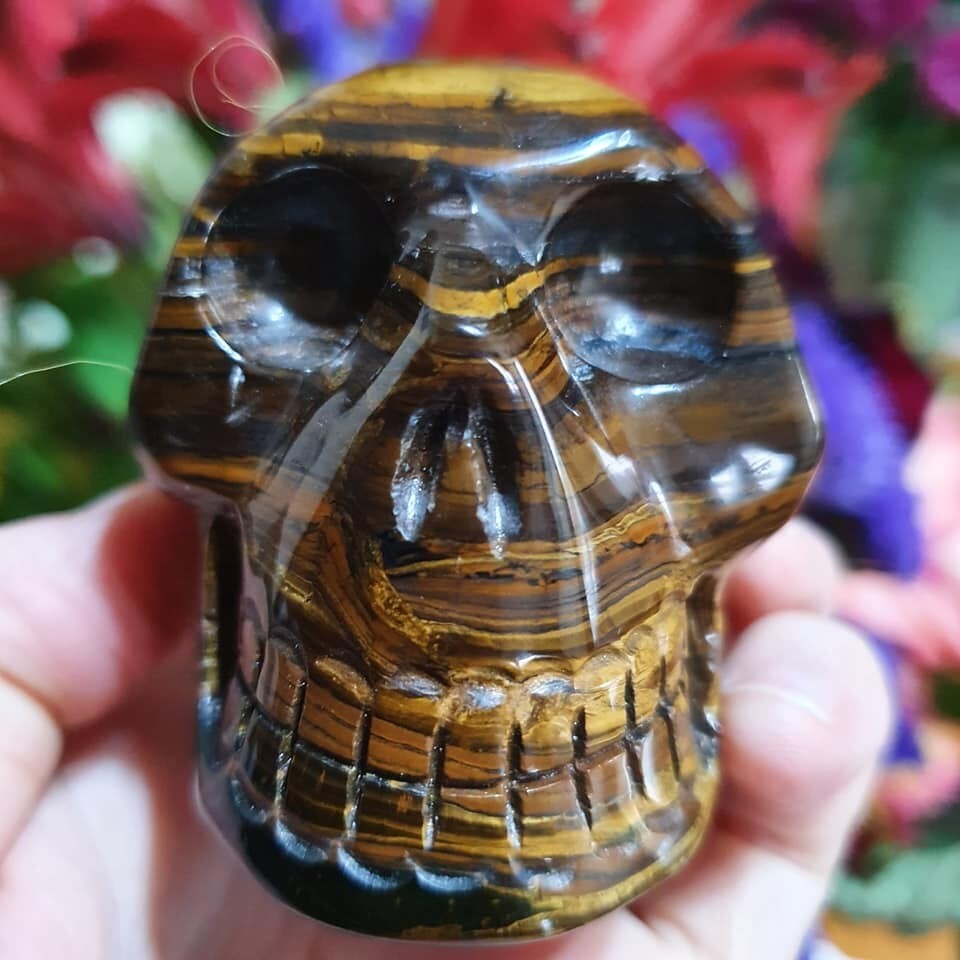 Tiger's Eye Crystal Skull
SKU SK175
Product Details
Crystal Properties
Tigers eye is member of the quartz family, with a hardness of 7. It works on the first, second and third chakras. It is the stone of the golden ray and helps one connect with the christ consciousness, energises the body and can add strength to overcome fatigue or discouragement. It aids with mental clarity and is an excellent stone for advanced meditators.

It is a good stone to help negotiate legal matters, it carries the frequency of creation, assists with healing issues of self worth and helps one overcome self criticism. It balances the ying and yang energies within the emotional body and integrates the hemispheres of the brain.
Dimensions
Length: 6.5 cm

Height: 4.5 cm
Depth: 4.5 cm

Includes MP3 guided meditation to connect to your Crystal Skull.

Save this product for later