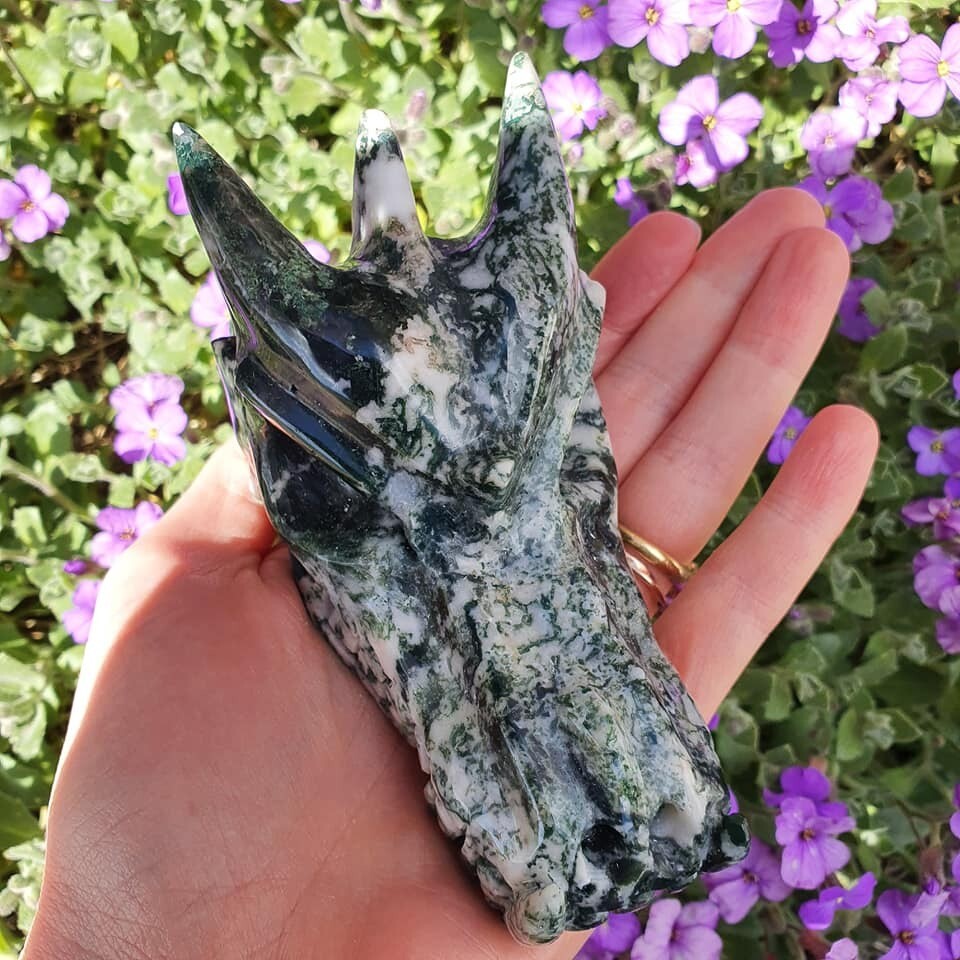 Tree Agate Dragon Skull 4"
SKU DR241
Product Details
This lovely earth dragon is very connected with the fairy realms. Here to support communication with the elementals it will aid in strengthening communications between the magical realms. Supporting the heart opening of the earth and supporting you own heart healing journeys. Her name is Alefeanna
Crystal Properties
Tree Agate has dappled inclusions resembling tree/leaf like patterns. This stone has a very calming, stabalising energy and is ideal for meditation. It brings about balance, centering the physical energy field. It's a stone that transforms negative energies, improves concentration and builds self confidence. Assists with opening the heart and connecting with trees and elemental beings and nature spirits.

Dimensions

Length: 10 cm

Height: 6 cm
Width: 6 cm
If you wish to keep the information about this crystal please take note before you order.

Guided meditation to connect with your Dragon Skull included

Save this product for later