"There is a portal that opened in March. This is an Earth portal and Mother Gaia only opens these Earth portals on occasions where she feels an upgrade is required in the communications between the animal kingdom, the tree kingdom, humanity, the fish and the birds, the reptiles as well as the plants and the flowers and the elementals."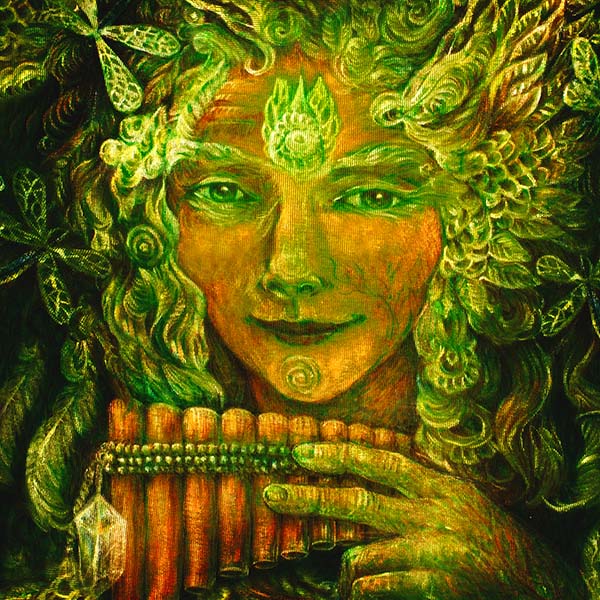 Sunday 5th May 2019
12:00 noon – 5:00 pm BST
RECORDING AVAILABLE NOW
Glenholm Spiritual Centre, Broughton, Scotland ML12 6JF
Alphedia Arara, author of Messages from Nature's Guardians, is excited to bring through a new workshop for you, aiding you in deepening your connection with the Nature Realms.
This workshop has been asked for by the Elemental Realms to help us celebrate Beltane and the start of the Gaelic Summer. The astrological time of Beltane is 20.03pm BST.
At this time of year in the Northern Hemisphere life is starting to reawaken within the Nature Kingdom.
Plants are starting to grow, animals are coming out of hibernation and the Elementals are becoming more active again. Nature holds so much of Mother Gaia's wisdom that if we take the time to notice and listen much higher guidance to aid us can come through.
In this workshop Alphedia will not only be assisting you in connecting and receiving healing with the Elemental Realm but also the natural environment around you, allowing you to merge into the energies of the Nature Kingdom.
Separation from Nature is one of the greatest challenges Humanity is facing at this time.
Mother Earth has asked that more Earth healers start to reestablish their deepening connection with the Nature Realms to help carry that communication energy forth and to support the Nature Beings in their evolution in the Ascension Process also.
In this workshop, which will be first in a series of three, Alphedia will introduce you to the Elven race, the Centaurs and the Water Sprites.
You will also receive healing and guidance from the Tree Spirits, Fairies, Slyphs and Stone Beings.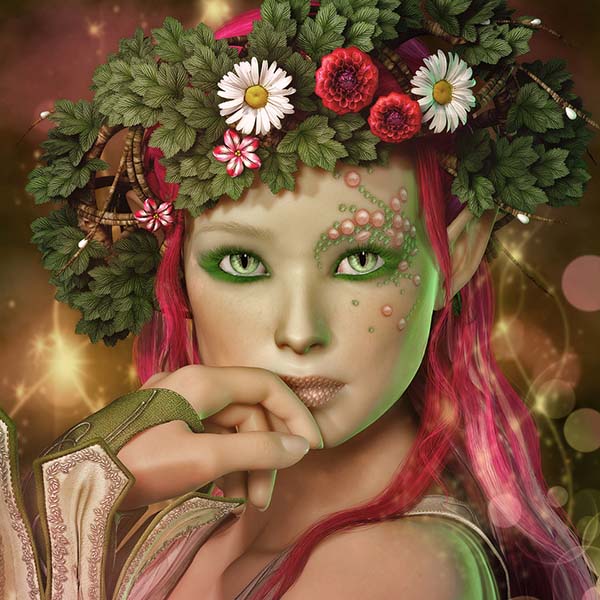 Through guided meditations and also field work, going out into nature to connect and experience these wonderful beings in their natural environment, this workshop will allow your heart to open more fully to the communication that the Elementals, the Nature Spirits and the Nature Kingdom are trying to convey to you.
She will, through her channeling ability, be shifting any doubt, any disbelief in this realm and your ability to recieve communications from them. T
hey will show you the importance of establishing a deepened connection with them for your own well being and health as well as the whole of humanities evolution.
The Elementals wish to be co-creating this new 5D template for Mother Earth and creating harmonious, beautiful, tranquil and enchanting environments for humans, as well as them, to live within.
This workshop will assist you in being able to receive information from the nature realms, with exercises to strengthen your sixth sense to be able to to communicate with them with greater ease.
You will have the opportunity to immerse yourself in one of the most beautiful, high vibration, natural environments in Scotland, in Merlindale and to meet with the new herd of Centaurs who have arrived here in the forest next to the Glenholm Centre and wish to communicate their wisdom of star race communication and information us on what their role as nature beings is.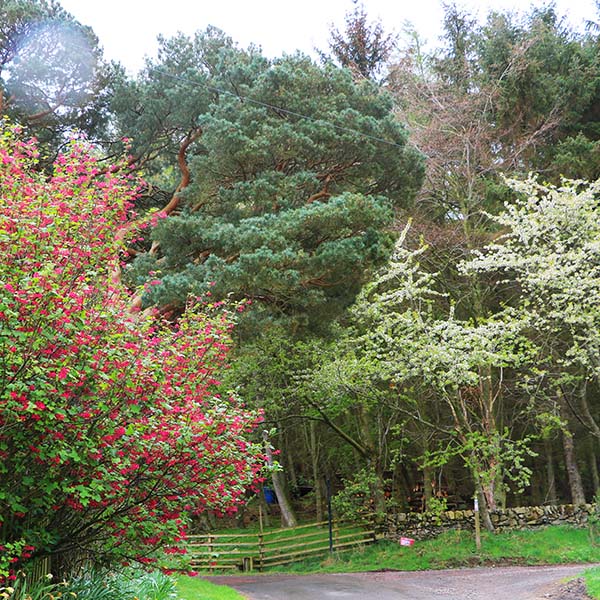 Forest near the Glenholm Centre
We will also be working with opening up a new Fairy Portal which will allow the Galactic Fairy Consciousness to return back on to Earth.
This workshop will support us as we understand our roles more deeply in working with the Elementals and why we as Earth healers are here.
What better way to celebrate Beltane the start of Summer with the chance to fulfil your earth healing missions, supporting the elemental beings, the guardians of the Earth and to receive upliftment, joy and healing from the Green Ray energies which are returning.
There will also be a Green Ray Reiki tranmission for all through Alphedia who is a Level 2 Green Ray Reiki practioner also.
Channeled Message from the Elemental Realms
"Greetings, greetings, greetings, I am the Great God Pan.
I come forth to support you all now in deepening your connection with the Nature Realms.
I come forth to support you in reconnecting, as part of the Nature Kingdom yourself, to bring great deep soul peace and satisfaction for you as you re-nurture and re-awaken the magic of the Elemental Realms.
We will be introducing many of you to new Elemental energies and it is also an opportunity for us to give our voice to humanity to give you tasks, each individually on what you can do to be supporting the Elemental Realms and improving the environment that you are living in.
For many of you it is part of your purpose and yet you feel you are lacking purpose at times for you are unable to communicate clearly with us and we wish to shift the veils to help you deepen in at this powerful time of the New Moon and the Beltane energies.
There is a portal that has opened from in March 2019. This is an Earth portal and Mother Gaia only opens these Earth portals on occasions where she feels an upgrade is required in the communications between the animal kingdom, the tree kingdom, humanity, the fish and the birds, the reptiles as well as the plants and the flowers and the elementals.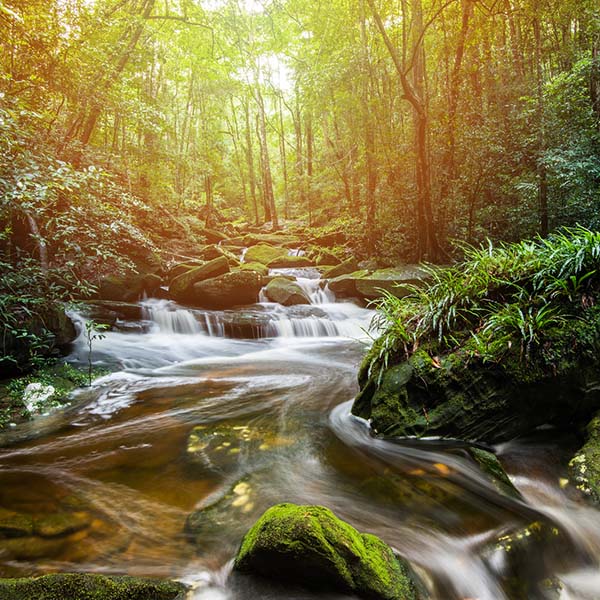 She is calling for us all to move into this greater unity oneness and this is the start of the first journey for this.
Know that I will be leading this for you and supporting you all as you harness this opportunity to feel excitement again, to reawaken your wonder of the Natural Kingdom and to receive profound healing through the green ray energies which reawaken again on Earth at this point.
Know dear ones it is an honour and privilege for me to offer this service. Adoni."
Pan is known as the Great God of Nature and was a key guide helping Alphedia when she wrote her first book Messages from Nature's Guardians.
---
Purchase Recorded Option; Deepening Your Connection to the Nature Realms
An mp3 recording of the workshop will be sent to you
Buy Recorded Workshop
---
Great God Pan and the Nature Realms Ascension Spheres
£30 plus carriage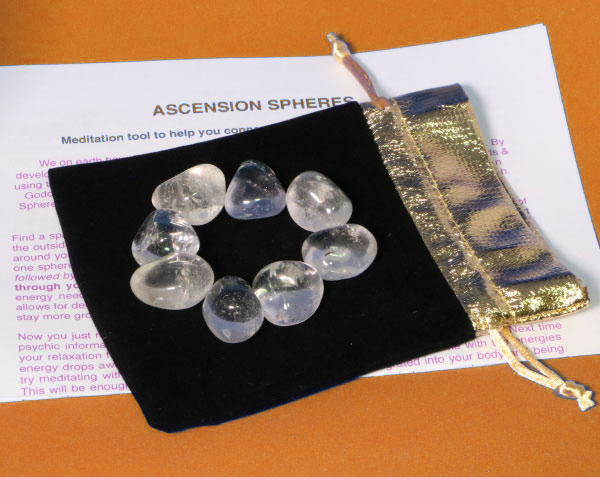 We on earth have been given this meditation tool to assist in our own personal spiritual development and in working together with others, the raising of the collective consciousness. By using the Ascension Spheres people can access and attune to the energy of Archangels, Gods & Goddesses, Star Systems, Planets, Elementals, Rays and other higher energies. Ascension Spheres consist of 8 crystals or stones which contain a special energy portal, in a tin and satin pouch, with instruction sheet.
These are imbued with the essence and presence of the Great God Pan and the Nature Realms to enhance your growth and experience while engaged on the workshop, and at all other times.
Buy Ascension Spheres
---