Sunday 6th February 2022
9pm – 10pm GMT
Glenholm Spiritual Centre, Merlindale Scotland
UK £12 including VAT, £10 Rest of World
Remote Receiving Transmission only
No Link, no video, no audio you receive the healing through your multidimensional self like a distance healing.
Alphedia Arara and Aurengus Manu invite you to join them with Ardmano Crystal Skull and Lunarity Crystal Skull.
To assist you in disconnecting from the Self Punishment Grid, not only in this current lifetime but in past lives too.
Ardmano is a 28kg Galactic Preseli Blue Stone crystal skull, who has helped with healing thousands of people since coming to Alphedia as his guardian.
Lunarity is a 20kg Snakeskin Jasper crystal skull specialising in Past life and Ancestral Healing.
This is their second time the two crystal skulls have offered to do a joint group healing.
When we incarnate we come through what are known as the Veils of Illusion.
We also connect into the Earth Grids.
In the built up to the Equinox we are really on a final push to be disconnected from 3rd dimensional grids.
One of the most powerful grids the Annunaki created was the self punishment grid.
We are programmed to be unloving towards ourselves in our thoughts, actions and emotions.
In this one hours healing the skulls will work on this life and past lives where we are holding this programming of self punishments.
This can display in negative talking or thinking about yourself, harming your self physically by not exercising, not eating well,  or self harming.
It can be through denying yourself emotional pleasure, happiness, joy.
Releasing from this grid can really assist you in becoming more powerful to manifest your soul purpose on Earth
Releasing from this grid can really assist you in becoming happy on Earth
In this Session :-
First 20 minutes the crystal skulls will work on showing you areas of your life where you are punishing yourself and releasing you from that pattern.
Second 20 minutes they will working on past lives where you are carrying trauma still from self punishment.
Last 20 minutes they will work on full disconnection from this self punishment grid.
At the end of the healing you can ask what your percentage you are still connected to this grid.
---
As always Alphedia and Auraengus Manu will call in the names of the people who wish to receive the healing.
To connect you in with the crystal skulls.
You may wish to set your intentions telling them what it is that you are looking for in this healing, at the start of the transmission.
---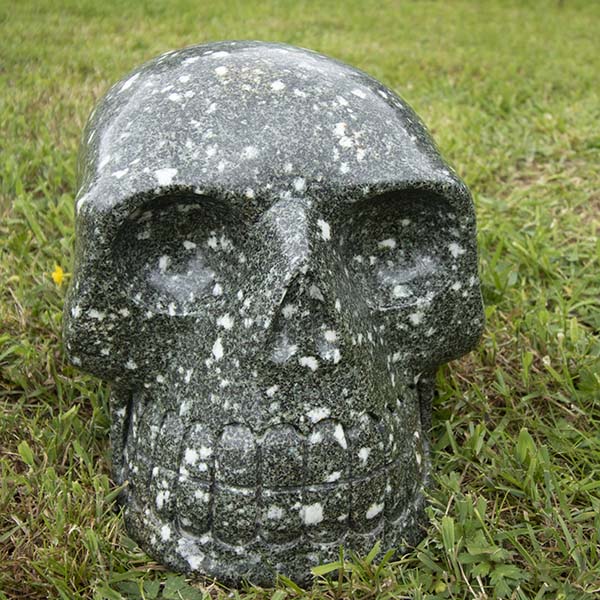 Channeled message from Ardmano.
"Greetings, greetings dear ones,
I am Ardmano. I am a Galactic Stargate and one of my missions on Earth is to support Humanities ascension.
This healing with Lunarity will work on moving your further out of the slave programming of the Annunaki.
It will enable you to make empowered choices in your life.
It will enable you to break old habits and patterns of self punishment.
It will enable you to disconnect and reclaim your freedom.
We will disconnect you through all timelines as well to the patterns of self punishment you are carrying can be fully released if you so choose.
It is as always an honour.
Namaste"
---
Disconnecting from Self Punishment Grid – Ardmano and Lunarity Crystal Skull Healing
Sunday 6th February 2022
£10 or £12 including vat in the uk 
Book Healing Transmission
There will be no live recording or video of this, as this is a real time receiving transmission.
This is done similarly to receiving a distant reiki healing where you lie down or sit down and rest to receive.
If you book at least an hour prior to this transmission your name will be placed under Ardmano and Lunarity and called in by Alphedia Arara at the start of this transmission.
It is advised that you drink plenty of water after this transmission.
If you are active during it and unable to meditate, then take time when you are able to meditate to connect with Ardmano and Lunarity and ask to integrate all the healing work that has been done on you and it will be so.
If you are unable to receive this transmission whilst resting or are asleep, part of you will still be actively receiving the healing and you can connect in with Ardmano and Lunarity when you are able to meditate to receive the information on the transmission he has run.
You may wish to print out a photograph of Ardmano and Lunarity and place this under your pillow/chair whilst you meditate or carry it with you if you are going about your daily business at this time.
Testimonials from Previous Group Healings
"Very powerful, direct energy to my back and to my heart then it radiated all over me. So loving and soothing. Helped erase mind worries. Then I radiated energy to peace in world. Thank you! love to all." – Ardmano Group Healing
"I'm feeling lighter and a greater sense of clarity." – Ardmano Group Healing
"Wow, totally blasted away and still integrating. Became very tired approx 1 hour before the transmission. Started meditating and was off and gone immediately. If one of my cats hadn't started asking for attention after one hour I probably would have fallen into very deep sleep immediately after. Remember small bits of several recurring themes passing through my field. But not much detail. Will tune in again this evening and ask dear Ardmano if there is anything that I need to remember or integrate consciously. Feeling at ease and tired today. Decided to relax and take it very easy to allow further processing.Thank you🙏so much dearest Alphedia and Ardmano! Feels like a major shift!!😘🤩💝💖🌈" – Ardmano Group Healing
"Immediately felt lighter – much lighter – after the session – a lot of release continued from my night before – feminine energy blocks – and slept through the night. 3 cheers for me. And Ardmano
" – Ardmano Group Healing
"For a powerful healing for not only us but also for our ancestors and our descendants too. Feeling blessed to have experienced it❤❤❤" Anne, Lunarity Group Healing
"Amazing, with lots of insights. At the very end Lunarity asked me to feel the love from my ancestors. Wow, so powerful! THANK YOU ALPHEDIA & LUNARITY!!!💗🙏💗" – Amy, Lunarity Group Healing