Saturday 18th August 2012 10.30am -6pm (feast followed)
Drumelzier Village Hall, Drumelzier, Scottish Borders, ML12 6JD £75
In this full day workshop led by Alphedia participants connected to the Dragon Realm. Dragons are one of the most powerful Nature Spirits and offer humans the opportunity for transformation, divine alchemy, psychic development and protection at this time. The Dragons of the various elements taught participants through Alphedia how to use their magical energy to transform their life and led them onto their soul's life path. The Dragons represent inner power and wisdom and through attunement to the Dragon realm in the Ascension Spheres they were able to clear what was holding them back and see what illumination the Dragons offered them. We also performed a channelled chakra clearing meditation to attune participants chakras to Dragon energy and to clear any negativity stored within them. Alphedia taught them about Dragon energy and how to handle it and work with it to assist them on their Divine Path and elevate their consciousness. Participants received channelled messages from Alphedia as well as went on a Guided Meditation to meet their own personal Guardian Dragon and find out which element it connects to and how it can assist them in their lives.
A new healing technique using Dragon Energy was also taught.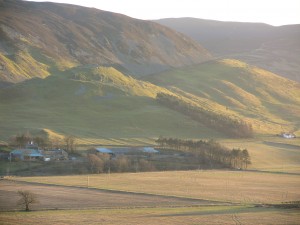 The later part of the workshop will be an activation of the 'Dragon Lines' (the earth leylines) of Scotland. This has been asked for by the Dragon realm and participants climbed up to the top of Merlin's Castle remains in Merlindale and a ceremony was performed channelled through Alphedia from Rachan, Merlin's Dragon's whose energies we  worked with. This was an exciting opportunity for lightworkers to work with this realm and reactivate the dormant energy lines and raise the vibration of the land to assist Mother Earth during the Ascension Process, in preparation for the solstice 2012 energy shift.