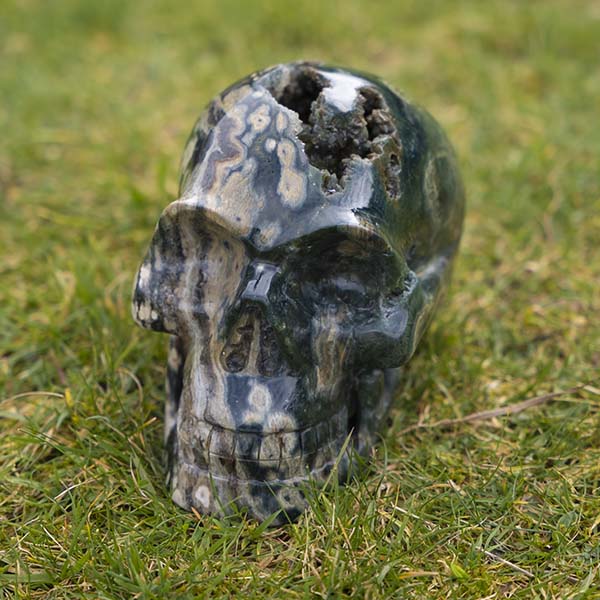 Sunday 20th March 2021

9:00pm – 10:00pm GMT
£10 (£12 for UK including vat)

There is no video or recording of this distant healing session or Live Link
This offering is free if you have booked both the Full Moon and Equinox Retreat. 
This week our beautiful 7kg Green Jasper Geode Crystal skull Samanka if offering us this powerful healing on Equinox Day.
To celebrate the Equinox Point which occurs at 3.33 pm GMT Samanka is offering you an Equinox Balancing Healing.
This beautiful skull carries the Green Ray of Healing and Nature.
The Equinoxes are the midway points of the year between the Solstices.
A time when the hours of darkness are equal to the light.
It is the ying/yang time.
Many of us lead busy lives and are unable to balance work, life and play.
This Equinox is an intense period when the higher gateways are opening.
Not all souls are ready for this, so in the 3d reality unbalancedness and extremity has been playing out on Earth.
We are all part of Earth life and when we balance ourselves within we can integrate the energy shifts with greater ease.
We can take time to evaluate our life situations and notice where we require to adjust our human experience.
Traditionally this is the Celtic Sabbat of Ostara.
And it is the time when the Earth in the Northern Hemisphere is rebirthing and this is a great Rebirth Portal.
It is a great time to allow change into your life to acknowledge what is not working and is out of balance and bring the balance energy back within.
So within so without!
In this healing transmission with Samanka
First 20 minute she connects you to the Equinox Energies of 2022, integrating you and balancing you from the shifts that occurred at 3.33pm
Next 20 minutes she will work on where you are out of balance health wise, showing you action steps to take including mental focus and manifestation
Last 20 minutes she will work on balancing you within energetically. Showing you changes requiring to be made for the highest and best in your life but leaving you feeling more centred and clear for the next stage
You can also amplify and focus your healing by setting your intentions when you connect in with Samanka.
For instance any ailments or ways in which you are currently unbalanced at this time on Earth.
Or  just intend for a general re balancing and support as we move into the next phase of the wheel.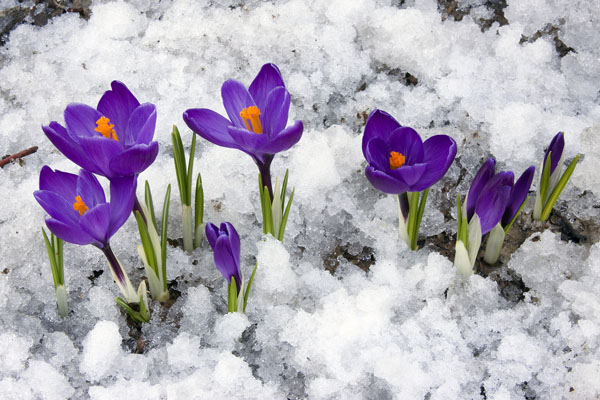 Channelled Message from Samanka:
" Greetings dear children of the light
I am honoured to bring my grounding Earth energy to support you with this time of the year.
I am ready to aid and assist you as you balance within.
Many souls are unwilling to acknowledge when they are unbalanced.
Unwilling to take responsibility for their life and the way it is.
Unwilling to accept you can make changes to your health, abundance, your experiences on Earth if you return to being in balance.
Humanity is so conditioned in its thoughtforms only the advanced few acknowledge and realise life on Earth is about being in balanced alignment with Gaia.
The Gateways are opening you have a wonderful opportunity to rebalance, recentre and regroup this Equinox.
To feel revived and ready for the new life creation
Namaste"
---
As always Alphedia Arara will be holding the space to connect in each and every one of you who wishes to part of this transmission to the consciousness of Samanka.
There will be no live recording or video of this, as this is a real time receiving transmission.
If you book at least an hour prior to this transmission your name will be placed under Samanka and called in by Alphedia Arara at the start of this transmission.
It is advised that you drink plenty of water after this transmission.
If you are active during it and unable to meditate, then take time when you are able to meditate to connect with Samanka and ask to integrate all the healing work that has been done on you and it will be so.
You may wish to print out a photograph of Samanka and place this under your pillow/chair whilst you meditate or carry it with you if you are going about your daily business at this time.
---
Samanka Crystal Skull: Equinox Balancing Within
Sunday 20th March 2022

9:00pm – 10:00pm GMT
£10 (£12 for UK including vat)
Please book at least one hour prior to the transmission for Alphedia to place your name under Samanka
There will be no audio, video or recording of this real time transmission.
It is happening in the multidimensional universal form of consciousness.
(Please note if you have purchased the Equinox Retreat then this healing is included and you not need to book separately.)
---
Testimonials from Previous Group Healings
Loved the healing with Samanka!
As Auraengus said, it felt as though she was etherically re-wiring and making new connections in my brain. Just before the end and integration I most definitely felt a warm flood at my temples! Al Sallah Klein Samanka Healing
She left my energy field tingling 💕 very supportive! Leslie, Samanka Healing
I found this healing with Samanka very powerful and supportive! Michelle Samanka Healing
"For a powerful healing for not only us but also for our ancestors and our descendants too. Feeling blessed to have experienced it❤❤❤" Anne, Lunarity Group Healing
"Amazing, with lots of insights. At the very end Lunarity asked me to feel the love from my ancestors. Wow, so powerful! THANK YOU ALPHEDIA & LUNARITY!!!💗🙏💗" – Amy, Lunarity Group Healing
"Wow, totally blasted away and still integrating. Became very tired approx 1 hour before the transmission. Started meditating and was off and gone immediately. If one of my cats hadn't started asking for attention after one hour I probably would have fallen into very deep sleep immediately after. Remember small bits of several recurring themes passing through my field. But not much detail. Will tune in again this evening and ask dear Ardmano if there is anything that I need to remember or integrate consciously. Feeling at ease and tired today. Decided to relax and take it very easy to allow further processing.
Thank you🙏so much dearest Alphedia and Ardmano! Feels like a major shift!!😘🤩💝💖🌈" – Ardmano Group Healing
"Immediately felt lighter – much lighter – after the session – a lot of release continued from my night before – feminine energy blocks – and slept through the night. 3 cheers for me. And Ardmano
" – Ardmano Group Healing