Sunday 4th April 2021

8:00pm – 9:00pm BST
£10 (£12 for UK including vat)

(There is no video or recording of this distant healing session)
Alphedia Arara welcomes you to this weeks crystal skull healing with Ardmano.
Ardmano is a Preseli Bluestone Galactic Skull, who is offering to support us in freeing us from all that is blocking us expressing our true authentic self.
In this session, Ardmano will be releasing you from any attachments that are still lingering to ego drivers such as fear, anger, grief and jealousy.
As well as dismantling personas that you have consciously or sub consciously taken on, and any past timeline bleeds that are affecting you from showing up on Earth in all your glory as a beautiful soul of light.
This will be an advanced transmission to support you all after the Rebirth Equinox Point in moving fully into the true soul version of yourself.
When you incarnate onto Earth it can be difficult to embody the vastness of your soul of light whilst in dense third dimensional form.
It is a challenge that excites so many souls and guides them to choose to incarnate onto Earth.
To give them the opportunity to peel back layers of in-authenticity.
When one lives from the ego, one is being un-authentic.
If you are experiencing any blocks in areas of your life: health, finances, lack of inspiration, creativity, romance.
Then it is likely this is because you are not fully expressing your full soul authenticity.
In this hours transmission Ardmano will:
For the first twenty minutes focus on the removal of any projections others have over-lit you with. Any personas you have taken on in order to handle situations or be a particular way because of beliefs that you will not be accepted for who you truly are. As well as supporting you in reconnecting to your pure soul essence so you can remember.
The next twenty minutes he will be working on the eradication of any subliminal programming and unconscious blocks that are stopping you in every moment of your life being true to yourself, loving yourself unconditionally, and expressing yourself from your place of true authenticity.
In the final twenty minutes ardmano will be showing you how your life can be as you go forward and express your talents and gifts, unlocking doors for you, to be able to daily be utilising your gifts and talents, in the various forms whilst incarnate on earth.

Channelled Message from Ardmano:
"Greetings, greetings dear ones, it is of course an honour and joy for me to come forward on this day which will be known as an auspicious day within the Christian calendar on Earth.
But be aware as to why this date is always associated with Easter Sunday.
It is linked to the Moon cycle and it is linked to a Portal which opens every year at this point.
This is the Portal of Authenticity.
This is the point where you are stripped bare and you are open for all to see.
This is the portal for you to see truly your potential.
This is the portal for you to truly embody your potential without the baggage, without what has been holding you back.
And so yes this portal has been associated with a major religious holiday but it is a portal for all.
A portal for all to resurrect, and to strip themselves of all the baggage that has been weighing you down.
To return you to the joy and delight of who you are and to allow you to express this truth of who you are in all your interactions.
And to see yourself through loving eyes.
I am delighted to support you on this day through this powerful healing portal,
Adoni."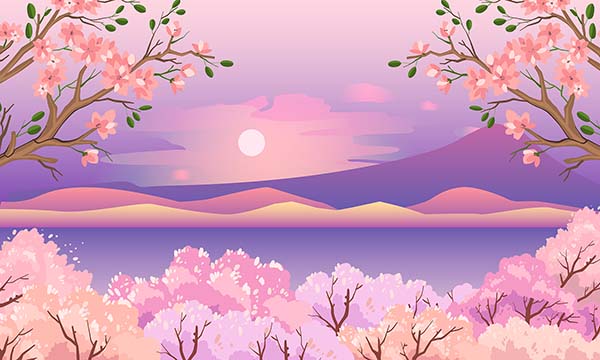 ---
As always Alphedia Arara will be holding the space to connect in each and every one of you who wishes to part of this transmission to the consciousness of Ardmano.
There will be no live recording or video of this, as this is a real time receiving transmission.
If you book at least an hour prior to this transmission your name will be placed under Ardmano and called in by Alphedia Arara at the start of this transmission.
It is advised that you drink plenty of water before and after this transmission.
If you are active during it and unable to meditate, then take time when you are able to meditate to connect with Ardmano and ask to integrate all the healing work that has been done on you and it will be so.
You may wish to print out a photograph of Ardmano and place this under your pillow/chair whilst you meditate or carry it with you if you are going about your daily business at this time.
---
Expressing Your Authentic Self – Ardmano Skull Healing
Sunday 4th April 2021 8 – 9pm BST
UK: £12 (inc Vat), Rest of World £10
Please book at least one hour prior to the transmission for Alphedia to place your name under Ardmano
There will be no audio, video or recording of this real time transmission.
It is happening in the multidimensional universal form of consciousness.
Book Ardmano Crystal Skull Healing
---
Testimonials from Previous Group Healings
"Very powerful, direct energy to my back and to my heart then it radiated all over me. So loving and soothing. Helped erase mind worries. Then I radiated energy to peace in world. Thank you! love to all." – Ardmano Group Healing
"I'm feeling lighter and a greater sense of clarity." – Ardmano Group Healing
"Wow, totally blasted away and still integrating. Became very tired approx 1 hour before the transmission. Started meditating and was off and gone immediately. If one of my cats hadn't started asking for attention after one hour I probably would have fallen into very deep sleep immediately after. Remember small bits of several recurring themes passing through my field. But not much detail. Will tune in again this evening and ask dear Ardmano if there is anything that I need to remember or integrate consciously. Feeling at ease and tired today. Decided to relax and take it very easy to allow further processing.
Thank you 🙏 so much dearest Alphedia and Ardmano! Feels like a major shift!! 😘🤩💝💖🌈" – Ardmano Group Healing
"Immediately felt lighter – much lighter – after the session – a lot of release continued from my night before – feminine energy blocks – and slept through the night. 3 cheers for me. And Ardmano
" – Ardmano Group Healing