"Many of you are aware that you have Guardian Elementals with you and they wish to establish a deeper connection and for you to find out your main Elemental Guardian who will support you through the solstice transition."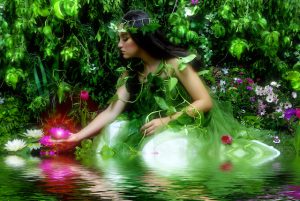 Fairies and Elementals Full Moon, Two Part Workshop

7:30pm – 9:30pm BST, 13th June 2019,
Glenholm Spiritual Centre, Scotland ML12 6JF
and
 17th June 2019,  Fairy Glen, Isle of Skye

£35;
Alphedia Arara has been asked to celebrate this Solstice Full Moon, which occurs at 9:30am BST on Monday 17th June, at the Fairy Glen on the Isle of Skye.
This is a magical island off the West Coast of Scotland, full of folklore tales and fairy energy.
This full moon in Sagittarius helps us to connect more deeply to the unseen realms.
The Fairies and the Elementals are the Guardians of the Earth and they are calling out to support the Earth Healers in this build up to the Solstice energies.
As always Alphedia Arara will be channeling their wisdom offering.
This workshop will be split into two parts; the actual workshop will take place on Thursday 13th June at the Glenholm Spiritual Centre and the Full Moon activation will take place on Monday 17th  May on the Isle of Skye.
In the first part of the workshop Alphedia will channel live the Fairies and the Elemental consciousness.
She will support you through a self realisation exercise to look at what healing your soul at this time is requiring to help you be honest about any disconnection from your Guardian Elementals and you will receive a Guardian Fairy Elemental ascension sphere attunement.
By building up and deepening a greater connection with your Guardian Elemental and Fairy guides you start to work more closely with your own Body Elemental Consciousness.
In the guided meditation Alphedia will channel the healing that the Fairies and Elementals wish to bring through for you and also support you in more clearly connecting with your Body Elemental.
This is the elemental aspect of yourself that is in you.
Alphedia will then channel personal guidance from your Body Elemental for you at this time whether you attend physically or distantly.
At the full moon moment Alphedia will call in everybody's energy to the sacred Fairy Glen on the Isle of Skye on 17th June for the second part of the workshop.
This Glen is a portal through to the Sidhe Fairies and the Tuatha De Danann, the Fairy consciousness that lived on Earth after the collapse of Atlantis.
These Atlantean fairies, the Tuatha De Danann, will bring through an activation attunement for you to awaken the consciousness of your Body Elemental through the template of the Golden Atlantean Epoch.
This will prepare you for the shifts that are to occur on Earth at the solstice point of this year.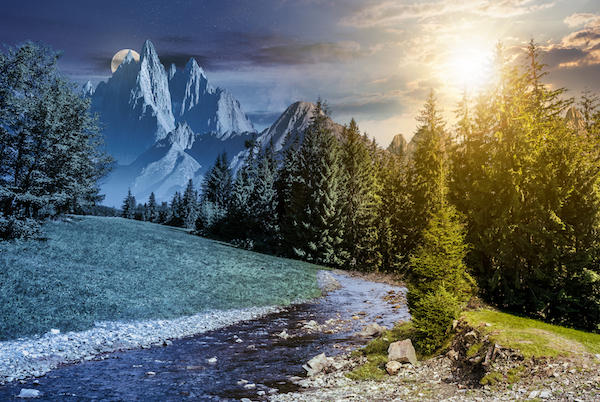 As always Alphedia will be channeling through the Tibetan singing bowls, percussion, drum and the crystal singing bowls to enhance your healing experience.
This gives you an opportunity to get to know better the Elemental aspect within you and your Guardian Elemental guides.
Channeled Message from the Elementals
"Greetings, greetings, greetings, we are the consciousness of the Elemental Realms we come in our many varied forms to connect with each one of you.
Gaia will be going through a further upgrade in her Earth template on 21st June 2019.
For many of you this is an opportunity to go through Stargate Ascension.
It will allow you to become more psychically in tune with the natural world you are living within.
In this healing moon energy we will be helping you return to full psychic consciousness.
The Elemental Consciousness resides within you.
The Elemental Consciousness is that of love and joy and we see that many of you are struggling with those two vibrations internally at this time.
Anything that is unloving in your life, anything that is unjoyful is now ready to be let go of, healed and transformed.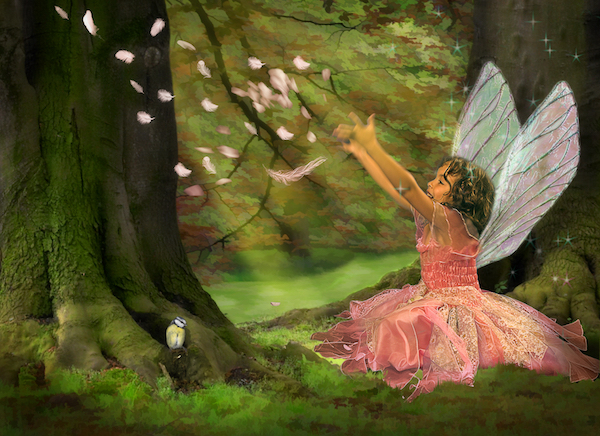 We wish to do this with you to establish within you a deeper connection with your body elemental, a deeper knowing of who you are whilst you are in physical form.
There will be an opportunity to process out of you shock that is still residing within many from the catastrophism and the collapse of the Atlantean epoch.
This moon's energy is all about seeing what has been unseen so far.
Many of you are aware that you have Guardian Elementals with you and they wish to establish a deeper connection and for you to find out your main Elemental Guardian who will support you through the Solstice transition.
We are preparing the work for a new consciousness of Elementals and Nature Spirits to come forth onto Earth again and we are calling out to those souls who are Earth Healers to do this work on themselves so that they can activate the dormant portals in the land and the sea that require to be awakened.
Know that this is a transformative moon process and great shifts will occur for you, deep healing is assured.
In our love and joy, blessed be."
---
For this workshop there will be a distant element for everyone, unless you wish to physically attend on the Isle of Skye on 17th June.
To receive a personal message you must book prior to the first part of the workshop taking place on Thursday 13th June.
You can still book the course after then and up to the full moon and have your name called in to the Fairy Glen on 17th June, but the first part of the workshop will, by this stage, be on automatic download and no personal message will be able to be brought through for you.
If you would like to have your photo taken to the Fairy Glen please send it to us before Friday 14th June.
---
Fairies and Elementals Full Moon; Distance Option
£35
Buy Recorded Workshop
---

Guardian Fairy Elemental Ascension Spheres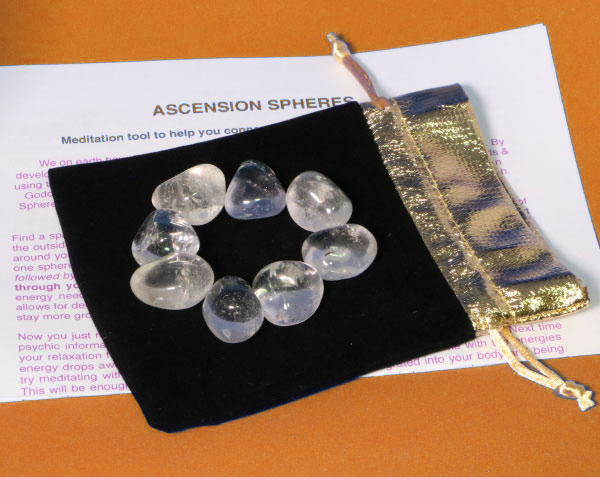 We on earth have been given this meditation tool to assist in our own personal spiritual development and in working together with others, the raising of the collective consciousness. By using the Ascension Spheres people can access and attune to the energy of Archangels, Gods & Goddesses, Star Systems, Planets, Elementals, Rays and other higher energies. Ascension Spheres consist of 8 crystals or stones which contain a special energy portal, in a tin and satin pouch, with instruction sheet.
These are imbued with the essence and presence of the Guardian Fairy Elementals to enhance your growth and experience while engaged on the workshop, and at all other times.
Buy Ascension Spheres
---