In this special Full Moon Workshop Alphedia Arara channelled Fairy Queen Maeve and the Fairies to bring healing, guidance, wisdom and balance to you for the full moon cycle.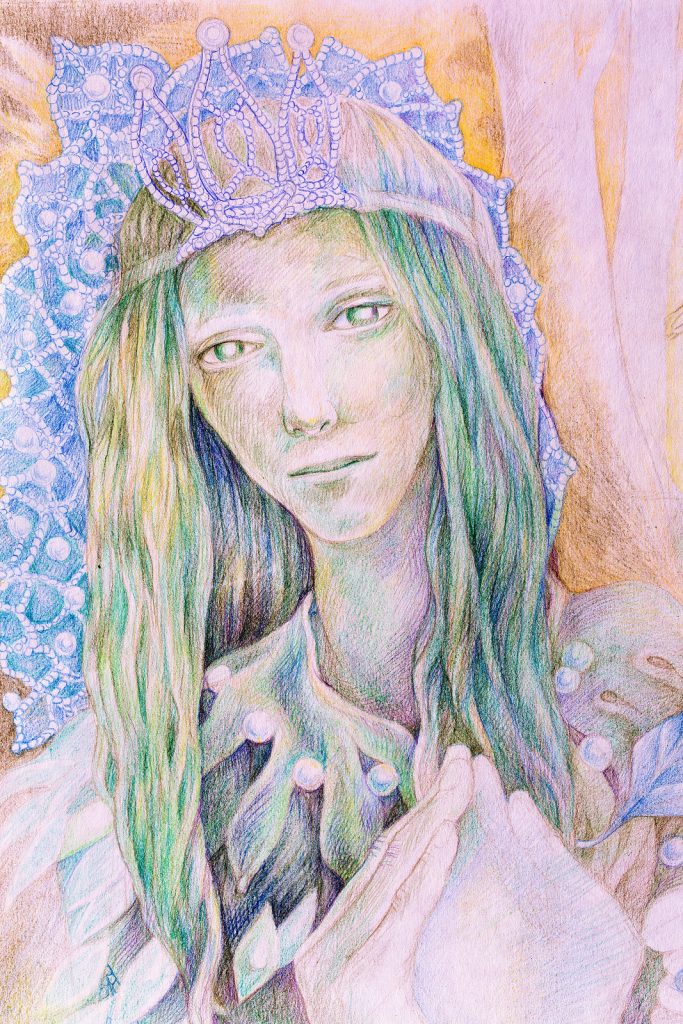 Wednesday 23 March 2016
The full moon of March 2016 was also a lunar eclipse and was in the star sign of Libra- the sign of balance- and occurred at 12 noon. Ecplises are a time of reset and the solar eclipse which took place at the new moon on the 9th March brought in really powerful energies.
Many of us have been struggling with virus, feeling wiped out and it is as if we have no energy because of this high influx of new light. Fairy Queen Maeve has offered this workshop to assist us with grounding and anchoring this light through working with the Fairies and the Elemental and Nature Spirit kingdoms.
The Elementals are the guardians of Gaia( Mother Earth) and now that we will have passed through the Spring Equinox on the 20th March, the light is returning more fully to the Northern Hemisphere. This is giving us an opportunity to be out more in nature with the improved weather and assisting us in connecting with the Green Ray healing energy.
In this workshop Alphedia Arara channelled Fairy Queen Maeve..
…to bring through relevant wisdom on the evening. She will assist you in going on a self realisation exercise to look at clearing any blocks you have in working with the Fairies, Elemental Kingdom, Gaia and connecting and grounding to Mother Earth. There are many reasons we can have resistance to being fully connected to the energies of the natural world and these are not always conscious and can be from past lives.
You will then go on a healing guided mediation, which was channelled live on the night by Alphedia Arara assisted and supported by sound healing from Tibetan singing bowls, drum and percussion and Alphedia channeled personal messages for those in attendance.
Channelled Message from Fairy Queen Maeve about the energies of this Full Moon:
"Greetings, greetings, greetings. We Fairies are so delighted to have this opportunity to bring through a healing workshop. The energies of Ostara, the Spring Equinox are bringing in vibrations of renewal, rebirth and a reconnection to the natural world after your period of hibernation during the winter months.
This Full Moon's energy and the Lunar Eclipse is all about resetting you to be able to cope physically, emotionally and mentally with the new high frequency light that was brought in at the Solar Eclipse. Those of you who have been ill will find that your energy returns with the healing light of this moon. This moon in Libra is bringing through the vibrations of compassion for self, for your environment and your home on Planet Earth.
It is also bringing through the vibrations of peace, to calm any inner turmoil, doubt and resistance you may have been feeling of late. It is an excellent moon to support you in releasing belief patterning which is causing you to feel stuck, unable to see your way out of a situation.
We Fairies are excellent manifesters.
We will be assisting you in manifesting your desired outcome with situations from the heart. You will receive powerful Fairy healing and wisdom about honouring and respecting yourself as a soul in a physical body.
The Fairies' energy brings in joy, playfulness and allows you on your spiritual path to remember your Oneness with the Natural World. We will be doing pineal gland activation to assist you in seeing into the Elemental Realms more clearly and I will be doing advanced Fairy Magic to remove any subconscious blocks and fears you have to communicating with the Fairy Realm.
This moon will come as a great relief to many as it will bring in an energy which is like a balm to your soul. The struggles you have being going through for the past three months with this influx of high frequency light will start to become manageable and listening to this meditation throughout the moon cycle will aid you in integrating more fully into the Oneness of who you are.
I, myself and the Fairies and your Fairy guides are very excited to have this opportunity to work with you. Namaste. Blessed Be."
We look forward to having your energy as part of this wonderful Full Moon workshop!"
---
Buy Recorded Workshop: £18
---
Buy Fairy Ascension Spheres
---