Hi this is my blog where I will keep you up to date with what I am up to!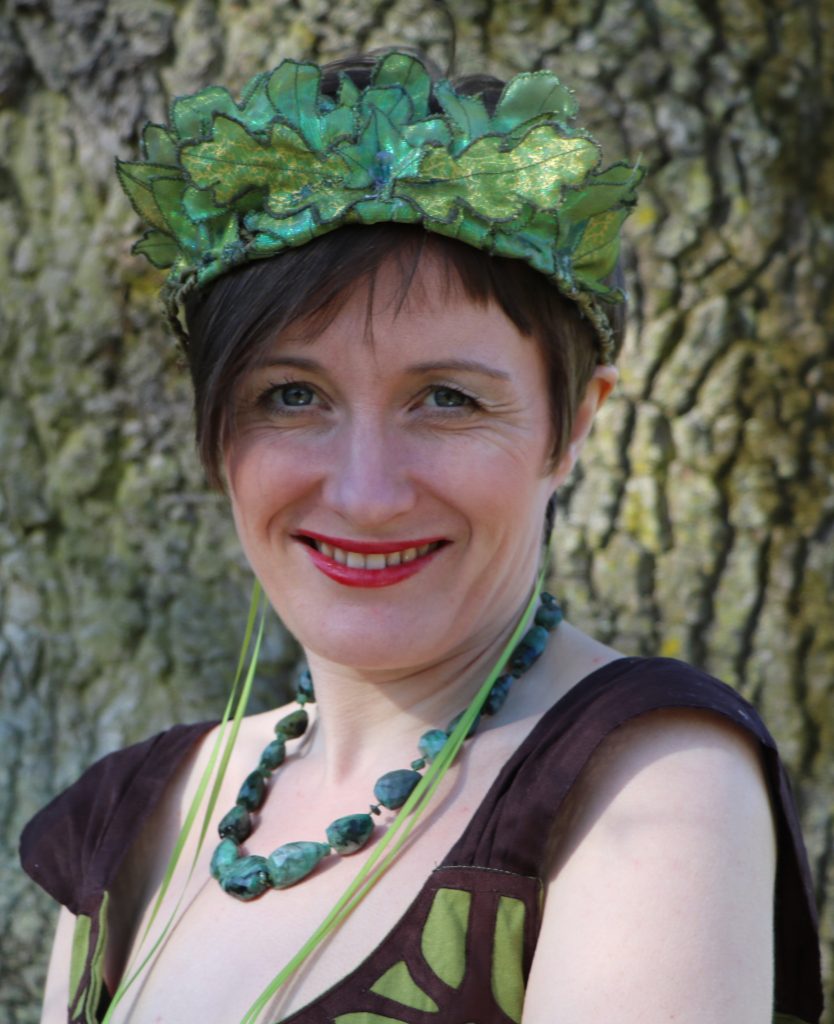 Sorry i have been lax with this blog a lot my adventures since 2010 will be featured in my next books.
Summer Solistice in Tintagel 21st June 2010
Tintagel is about half an hour from the Faery fest on the North Cornish Coast.  It is famous for its ruined castle which is believed to be the birth place of King Arthur of Arthurian Legend.  It also has a sea cave the runs under it known as Merlin's Cave.  I traveled with Anna, Rob and Auraengus to the beach at Tintagel to celebrate the summer solistice.  When we got down to the beach the tide was in and the cave was full of sea water.  We were visited by Merlin who initiated Rob into his Magic Circle and then we were joined by Kwalilox and her partner and friend.  We brought down the energy Pan had asked us to the day before at the Faery festival. We then went to visit a new healing centre at Tintagel run by Maurice and had the best nights sleep!
Three Wishes Faery Festival – Bodmin Moor, Cornwall 18-21st June 2010
I was invited down to Cornwall again this year by the lovely Karen Kay who organises the UK Fairy Festival.  This is a fantastic magical event with Bands, dancers, workshops, artists, entertainers and this year Snake healing classes run by my gorgeous friend Kwalilox.   We travelled down on the wednesday over night and found ourselves in Glastonbury at 8am on the thursday morning.  Nothing really opens in Glastonbury until 10am we found out however so after a quick drink we headed onto Bodmin Moor.  We spent the rest of the day constructing my Fairy Yurt and setting up my table in the Mystic Marque where I was along side artists Julia Jeffries, Marc Potts and Linda Ravenscroft with Hayley Rust arriving the next day.
On the Friday Mermaid  Anna arrived and I had great fun watching her trying to put up her tent!  People started arriving, the sun was shining and everyone was really excited about the weekend ahead.  I ran my first workshop at 2pm on Communicating with Fairies and Mermaids and channelled through a new mermaid meditation for everyone.  I was also signing copies of my book Messages from Nature's Guardians and doing deity attunements with the meditation tool called Ascension Spheres (visit my Alphedia website to see them here).  I also had crystals, incense, Angel Sprays and Oracle Cards with me for sale too. All the tools the Fairy seeker may need to have an amazing Fairy experience. The music played into the night and Kwalilox and her new band Quantum Quest put on an amazing spectacular in which Kundalini (my favourite Royal Python) was the star of the show for me.
Next day we got up early and attended Kwali's Kumara Snake Healing Class.  This is a form of Kundalini Yoga and was the first time this has been performed in the UK with live serpents. I had previously been scared of snakes but by the time we finished chanting and holding our poses and connected with the snake energies I was ready for holding some.  Five snakes were present – Sheva and Shakti are Boas and Kan, Kundalini and Tiger Isis are Royal Pythons. The snakes beautiful energy was so healing and spiritually elevating.  In the afternoon at 2pm I ran a course on Connecting with your Guardian Elemental which over 50 people attended. I also attended Laura Daligan's Elemental Magick course. During the day I met many great people and caught up with old friends. A few of us went to the Wishing Tree which the lovely unicorn Nikki had set up and made wishes for my mum's recovery and then later got eaten by the midgies which came out in force. At night the Dolmin were the headline act on the stage.
On the Sunday I again attended the Kumara Snake Healing class this time doing different posses and I held for the first time a boa constrictor. I was also able to walk around with Kundalini the python around my snake my snake fear completely gone and do some animal communication with the snake which I can here telepathically speaking.  At 12pm I ran my first Fairy Queen Maeve and the Great God Pan workshop.  This workshop I channelled through directly and taught people about the different Fairy Queens who helped me write my book and also about how to connect with them.  I led people on a guided meditation to meet the Fairy Queen Maeve and get a message from her.  I then brought in the Great God Pan and did my first live channelling from him in which he brought down a new energy frequency onto earth that would activate the following day at 12.42pm on the solstice. People then had the opportunity to ask Pan questions.
Everyone was very excited about Pan's message which I hope to put up on the website at a later date and I spent the rest of the afternoon giving people messages from the deities while they were being attuned to their energy.  I received lovely gifts of meditations cds, artwork and made many new friends.  Woodland, an american band finished off the show and we packed up the stall after a wonderful festival. I was really tired so we slept through the sunrise this year but Auraengus, Anna and I knew we had more adventures to look forward to on solstice day in Tintagel where we headed next.
Fairies and Elementals Walk – Dunblane healing Group 10th June
Last night I took a group of 24 people on a walk along the river Allan in Dunblane teaching them about Fairies and Elementals and how to work with them.  I led the group in a meditation outside to meet Fairy Queen Maeve and the abundance fairies.  We also covered the crystals to work with, worked with Aura Sprays and talked about how to manifest with the Fairies.
Book Launch at Three Wishes Faery Festival 19th -21st June 2009 Cornwall


Messages from Nature's Guardians, my first book was launched at the Three Wishes Faery Festival that is held every year at Bodmin Moor in magical Cornwall. This event is the gathering of the UK Faery Clan – artists, musicians, performers, face painters, faery fans and children. Organised by Karen Kay, Editor of FAE Mag, also contributor to my book, it seemed the ideal venue to launch a magical book about the beings of the unseen Elemental realms and to bring their important environmental messages for us at this time out into the world at large. I was asked to run daily workshops also on teaching people about how to work with the Fairies. I had such a brilliant time, met many wonderful people and one very special snake, that I have decided to share my experiences of the event with you.

So we arrived in the truck around 6pm at The Collingford Lake Park where the festival was being held. As soon as we arrived we meet familiar faces and everyone of the exhibitors and entertainers were busily putting up their tents. Not us though we had a new yurt which Richard had built from scratch with his own fair hands. After much sawing, measuring, sewing we had brought a yurt all the way down from Scotland which had to be assembled. Being a delicate Fairy myself, I was unable to be of much assistance so gleefully went off to chat to my Fairy sister, fabulous Fantasy Artist, Myrea Pettit and find where our stalls were to be for the weekend. I was pleased to find I was opposite Myrea and beside Chris Down another great Fantasy Artist. After an hour our majestic blue Fairy Yurt was up and being admired by all around! I was very impressed with Richard's handywork and also how comfortable he had made it inside. This was luxury camping. Once the air bed was blown up and the duvet out it was very cosy. Although we had no kettle, stove, lamp or other essentials so a trip to Bodmin before the event opened was the on the cards the next day. I had not camped for 8 years since being in Orkney one very wet May but slept sounding understanding only now really how people can actually live in them!

19th June 2009 – Messages from Nature's Guardians first salesI had to be up relatively early to do a BBC Cornwall Breakfast Show interview with some fellow fairies – Flavia, Flame, Ollie, Karen, Victoria. The interviewer was fascinated to know I had not always been a Fairy but used to work as a political researcher in the Scottish Parliament. I researched the Environment – Fairies are guardians of the environment – makes perfect sense to me! Anyway Richard and I headed to Bodmin for camping essentials and Mead for Flavia but the Fairies must have drunk it all as none was to be had!The gates opened at 10 am so the festival began and the crowds started arriving. I had set my stall up with my new Book banner and put out all the Ascension Spheres for doing attunements. These are a great new meditation tool that connects you to the pure consciousness of the deity you have chosen to be attuned to. Be it an Archangel, Fairy, Elemental, Star System, Goddess, Ascended Master. They open up your sixth sense and allow you to become more psychic as well as have spiritual healing on many levels.My book editor Kate Osbourne arrived with her assistant Gemma which was great because I had not seen Kate for 9 months. It was the first of her seeing the book which was very exciting for all involved. At 2pm my book was launched in the Fairy School in the woodland and featured artists Myrea Pettit and Josephine Walls attended which was lovely. Then I ran a workshop teaching people how to communicate with Fairies and Elementals. I opened up people's Elemental chakra through a meditation the Fairies had given me. People gave me lovely feedback on how powerful the meditation was and then I signed copies of my book. My first book sale! Although thank you to the 35 people who pre ordered my book without even seeing it! After I had done some attunements with people I went off the explore the stalls in Goblin's Grove, and around the main festival area. The music started playing and I got chatting to a colourful lady who had a snake around her neck. Being very scared of snakes (due to being killed by a cobra in a past life!) I just assumed it was plastic! Who walks about with a snake around her neck!? WELL Kwali does as it turns out!So at around 7.30pm she had said to me she was going to be doing some dancing to a new song she had composed. So Richard and I settled down. I told him I was speaking to her earlier that is a plastic snake around her neck. Well was listening to the song, enjoying the dancers and Richard said "I don't thing that snake is plastic!" I am like, yeah it is I was just 1 foot from it. Well at the end the snake slithered down and was a very real python! I was so shocked I went over after and asked to touch it – me being scared of snakes it felt lovely. I told Kwali that I could do animal telepathy and communication so could try and talk to it if she wanted next day. We spend the night listening to the music and chatting to Linda Ravenscroft's daughter Vivienne who is a budding writer. At midnight I was back in the Fairy yurt trying to get my beauty sleep fully aware not only one snake but three were just 5 metres away from me!!
20th June – Holding a snake


So after a good sleep I woke up and got dressed. It was dry and I was doing a talk on Abundance Fairies today at 2pm. I was walking past Kwali's tent and asked how the snakes were. She said Kundalini who I met the previous day was still sleeping so I could hold her but the corn snake and the boa were awake. She brought them out but I did not fancy holding them. They felt far too alert. She got Kundalini out who was twisted in a ball and put her in my hands. Kundalini started talking to Kwali but I couldn't hold her long as it was a big thing for me to hold a snake! The day got underway with everyone dressed very fairyish and pretty. Everyone seemed to enjoy my Abundance Fairy workshop and later I went to Flavia's one which was good too. I got interviewed by BBC cornwall by a man that did not believe in Fairies but was interested in my near death experience. I met Hayley Rust for the first time which was great. Hayley did four pieces for original artwork for my book! Which are fantastic as she is a pyschic artist.In the evening Richard and I went out for a meal with David and Myrea to celebrate our three year anniversary and we asked the Fairies to guide us to the restraunt. With me going turn left then right and much laughter we found a lovely restaraunt in Bodmin and had a lovely three course meal together.
21st June – Summer Solstice




Summer Solstice – longest day of the year. The night the Fairies and Elementals hold their big party.Woke up at 4.45pm to hear banging drums. I had set the alarm for 5.15am to go across the site to were  a welcoming the sun drumming ritual was taking place at 5.30am. In my panic that we had over slept after just 4 hours sleep I dragged Richard out of bed. Only to discover they were just getting everyone woken up! We took our drums and walked up to the hill where everyone was starting to gather and the sun was starting to rise. It was a really powerful experience with the singing and the drums. Unfortunately not being very rhythmical myself my beat was always just out and then a cheeky fairy said that I was beating the Fairy rhythm! They then told me that on this hill was where their party would be that night. I always took people out at the solstice and equinoxs to see the Fairies to decided I would do a Fairy walk at 10.30pm that night.We talked Chris Down into coming back to our yurt for breakfast and we chatted til 9am when the stall was to open. I however went to visit Kwali and Kundalini who was awake and up for chatting. She talked to kwali for a good 15 mins telling her about the other snakes and their problems and who wanted to be in a tank with who. Then she told me I was ready to hold her. We went outside and she put her around my neck. Kundanlini kept whispering to me I won't hurt you, I won't hurt you and I completely trusted her. She felt lovely around my neck and I felt so pleased that the Violet Flame Ascension Spheres had helped me to get over my snake fear! They are such beautiful animals and have a lot of wisdom to impart to us as a race.During the day I did a Guardian Elemental workshop teaching people about why they may have a guardian fairy or mermaid with them and took them on a meditation to meet them. In the evening we listened to the music and them watched Kwali and Flame do an amazing Fire Dance which Richard drummed for them. After that we all gathered and I took people on an Elemental walk just teaching them about what Elemental lived where on route to the meadow where the Fairy party was to be. By the time we got to the hill i had about 60 people listening to me and the Fairies. I told them Fairies appear as bright white pinprick flashes of light and if we dropped into the Fairy realm we could see them better. I have not taken as many as 60 people's energy before down to that level but it worked and people started to see them. After a while I was told the party would start over the lake with undines and kelpies so we turned to look and two minutes later the flashing all began!It was a magical end to a magical weekend and I would advise any Fairy lovers to attend next year too!