This month the Egyptian Goddess Isis comes forth to assist us with our healing journey.
The Full Moon occurs at 7.08 am BST and is in the star sign of Libra.  The energies of this moon are about connecting, communicating and self motivating to drive your future forward. The energy of this moon is dynamic but balancing.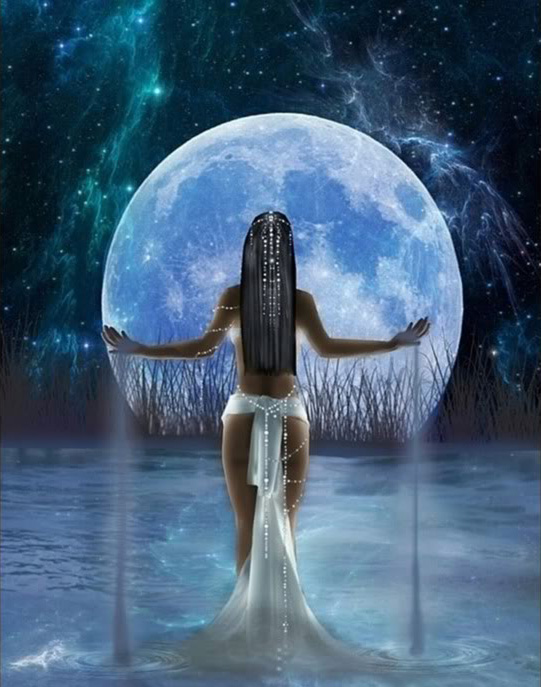 Tuesday 11th April 2017
The Fairy Yurt
Lindsaylands East, Biggar
ML12 6NR Scotland
Goddess Isis represents the mother, resurrection and rebirth. And we have come through a period of intense light since the start of this year.
This has bought up much change but also deep buried emotions, now ready to be healed and balanced.
This moon cycle will allow you to reflect on what has occurred in the previous three months of this year and the lessons for you to learn.
The energy of this moon will assist you in being able to communicate and orientate your future desires.
This is a good moon to utilise the energy of to start projects and to assist you with self motivation.
In this workshop, Alphedia Arara will channel Goddess Isis live on the night. She will take you on an Goddess Isis attunement.
To then lead you through a self realisation exercise to look at areas of your life where you can start to be more motivated and bring forth changes that are beneficial for your soul at this time.
You will then be taken on a live guided meditation supported by a sound healing and those in attendance will receive a personal message from Goddess Isis.
Live Channelled Message from Goddess Isis:
"Greetings it is with great joy I have this opportunity to communicate with you all on earth, this is a time of exciting changes. 
This moon gives you a reprieve, the energies calm, they allow you to balance, to reset and redirect your lifes path. 
For those of you who have been lacking motivation, direction or will power I will be able to support you in freeing up that stuck energy within your chakra systems, and also to bring in inspiration and guidance through healing of your sexual organs.
Now the womb space for women is of great importance , it is your creative source and any issues or blocks in that area will be stifling your ability to manifest creative inspiration.
For the men, your testes perform the same role.
I will also work with you to further integrate and balance the archetypal energies that are playing out in your human existence. 
A lot of light workers are unaware of the archetypal energies but I represent the archetypal mother.
For many of you mothering issues are coming to the fore,whether you had a mother who was active in your life, whether you had a good relationship with her or not, or whether your mother is still alive.
Or you yourself are a mother also. It does not matter your sex, the mother energies at this time of the year in the Northern Hemisphere also are always very strong.
So we will be balancing out any archetypal energies in healing any past life mothering issues that are affecting you at this time.
This energy of this moon cycle will allow you to move into a deeper place of contentment with yourself.
For your ultimate goal as a light worker and soul on Earth is to be an expression of your true soul self.
To be, and harness being Divine Love and if there are any areas where you do not Love yourself, this dampens your light.
So I will bring through a mothering, ritual ceremony to assist you also. This will be a very beneficial healing for many of you.
Enjoy your time on Earth, Namaste"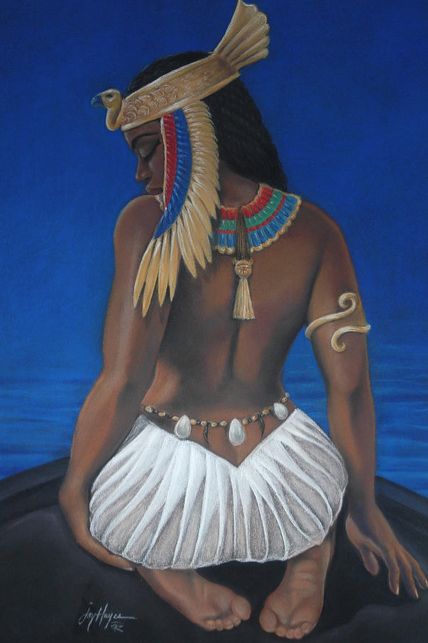 ---
Recording Goddess Isis Full Moon
You will receive an MP3 recording of the workshop.
---
Egyptian Goddess Isis Ascension Spheres
We on earth have been given this meditation tool to assist in our own personal spiritual development and in working together with others, the raising of the collective consciousness. By using the Ascension Spheres people can access and attune to the energy of Archangels, Gods & Goddesses, Star Systems, Planets, Elementals, Rays and other higher energies. Ascension Spheres consist of 8 crystals or stones which contain a special energy portal, in a tin and satin pouch, with instruction sheet.
Each set contains a portal to connect you to the deity or energy you have chosen to work with. This is a connection to an intelligence that not only can raise your physical body vibration but allows you access into the realm you are being attuned to. It strengthens your own connection to your higher self and allows you to connect with your soul and access knowledge you have carried and held for a long time.
Experiences include increased clairaudience, increased visions, insights, inter dimensional travelling, increased clairsentience, healing, and more.