Sunday 12th September 2021
9-10pm BST
£10 (£12 for UK including vat)
(There is no video or recording of this distant healing session)
Join Alphedia Arara with her 1.5 kg Ancestralite crystal skull, Zooranka for healing your ancestral inheritance of the programming of the first 3 years of your life.
Ancestralite is a combination of Hematite and Red Jasper and carries the codes of humanities ancestry.
Within our DNA we all carry ancestral inheritance through our birth father and birth mother's genetics.
However if you did not have a physical relationship with your biological parents you are still carrying these ancestral codes.
We also take on a lot of our subliminal programming about money, health, safety, relationships, how to relate to others and the world in the first 3 years of our life from our main caregivers
In this hours healing, Zooranka will be assisting you in freeing yourself from programming you received in your infant years which you will not remember including when you were in the womb.
This programming may be affecting how you are experiencing your life now.
Zooranka is offering us the opportunity to free ourselves from our inheritances that are not serving our highest and best Divine selves.
She will also work on clearing any abuse or trauma you experienced in these early years which you may have no recollection of.
This powerfully liberating healing will be very personal to you.
It will run as a full hours transmission healing your infant years of any health issues, medical intervention trauma.
Any family issues you experienced as well as the patterning and programming your sublimely absorbed.
Zooranka is a very grounding powerful crystal skull.
You can set your own intention for the healing at the start also if you wish, if you have knowledge of events at that time in your life.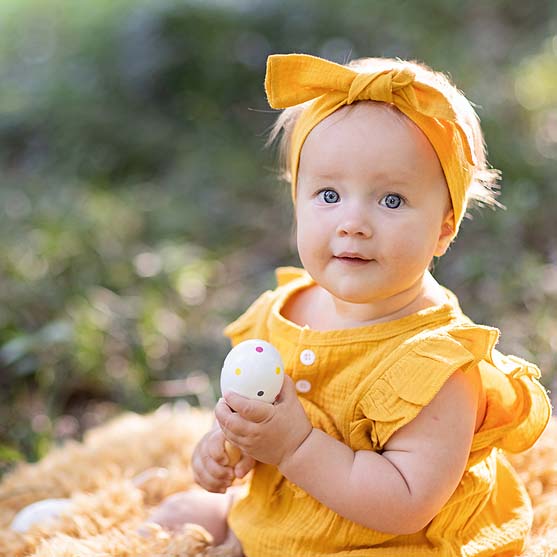 Channelled Message from Zooranka:
"Greetings, greetings, I am Zooranka, I am delighted that it is my time to come forward and to work with you in this transmission.
As we build up to the Equinox point we have the opportunity to really release further that which is hold you back.
Many of you are being held back still by early years programming and trauma.
What is a trauma to one person may not be a trauma to others.
In your infant years you will hold little recollection of how life was like for you emotionally, physically and mentally.
I wish to support you in gently releasing anything still being held in your matrix from this time period in your life that is lowering your vibration.
Often children take on the emotional issues and instability of their caregivers.
Perhaps you were not touched or hugged as an infant and felt a lack of love and nurture so you carry unworthiness.
It may be your caregivers had money issues, or safety issues which are affecting you subconsciously.
We will work to give you the Divine perspective on your infant experiences so you can be liberated to be in alignment with the Divine Truths at all times.
I look forward to working with you all to assist you in moving fully into your freedom and divine truth within.
Namaste".
---
As always Alphedia Arara will be holding the space to connect in each and every one of you who wishes to part of this transmission to the consciousness of Zooranka.
There will be no live recording or video of this, as this is a real time receiving transmission.
If you book at least an hour prior to this transmission your name will be placed under Zooranka and called in by Alphedia Arara at the start of this transmission.
It is advised that you drink plenty of water before and after this transmission.
If you are active during it and unable to meditate, then take time when you are able to meditate to connect with Zooranka and ask to integrate all the healing work that has been done on you and it will be so.
You may wish to print out a photograph of Zooranka and place this under your pillow/chair whilst you meditate or carry it with you if you are going about your daily business at this time.
Healing your Infant Inheritance– Zooranka Skull Healing
9-10pm BST
Sunday12th Sepember 2021
UK: £12 (inc Vat), Rest of World £10
Please book at least one hour prior to the transmission
There will be no audio, video or recording of this real time transmission.
It is happening in the multidimensional universal form of consciousness.
Book Transmission
---
Testimonials from Previous Group Healings
"It's awakened my own spiritual path again!! Been more focused xx  I love the skull healings think they are great." – Sherling Group Healing
"I'm feeling lighter and a greater sense of clarity." – Ardmano Group Healing
"Wow, totally blasted away and still integrating. Became very tired approx 1 hour before the transmission. Started meditating and was off and gone immediately. If one of my cats hadn't started asking for attention after one hour I probably would have fallen into very deep sleep immediately after. Remember small bits of several recurring themes passing through my field. But not much detail. Will tune in again this evening and ask dear Ardmano if there is anything that I need to remember or integrate consciously. Feeling at ease and tired today. Decided to relax and take it very easy to allow further processing.
Thank you  so much dearest Alphedia and Ardmano! Feels like a major shift!! " – Ardmano Group Healing
"Loved the healing with Samanka! As Auraengus said, it felt as though she was etherically re-wiring and making new connections in my brain. Just before the end and integration I most definitely felt a warm flood at my temples! Amazing! Felt quite altered and with a new clarity ….. fab healing, thank you! " – Samanka Group Healing
---