Sunday 31st October 2021
9pm – 10pm GMT (note clock change day in UK -1 hr)
** Halloween Special **
Introducing Auraengus's Hematite Crystal Skull  – Gallah
Glenholm Spiritual Centre, Merlindale Scotland
UK £12 including VAT, £10 Rest of World
Remote Receiving Transmission only
No Link, no video, no audio you receive the healing through your multidimensional self.
Alphedia Arara and Aurengus Manu invite you to join them with Gallah a 5kg Hematite Crystal Skull to work on heightening your psychic awareness this Samhain (Halloween) Portal.
Gallah is offering his first group transmission to celebrate this Sabbat Portal when the veils are at their thinnest.
Thus making it the easiest time to connect with our ancestors and spirits on the other side.
This includes your guardian angels, dragons, elemental guides.
Hematite is a stone of manifestation of union between the Spirit realms and the Earth.
It aids with grounding light energies into the physical.
When we ground we can manifest our dreams into reality with quickness and ease.
When we are grounded we can more clearly understand our spirit teams messages for us.
In this one hour healing Gallah will be working on grounding us fully into our body matrix.
He will work on assisting you living grounded in the heart centre and switching off the 'monkey' mind which is often trying to distract us and confuse the situations.
This thereby heightens our psychic awareness.
In this Session :-
First 20 minutes he will be grounding and clearing our energy into the physical body.
By being grounded you can make clearer decisions, be more focused and less accident prone.
Second 20 minutes he will be working on your mental body to clear out receptive thoughts, worries and blocks to your psychic abilities .
Last 20 minutes he will be opening your psychic gifts, bringing through ancestors and guides for you to receive wisdom when the veil is at its thinnest.
---
As always Alphedia will call in the names of the people who wish to receive the healing to connect you in with Gallah and you may wish to set your intentions telling Gallah what it is that you are looking for in this healing at the start of the transmission.

Channeled message from Gallah
"Greetings, greetings dear ones,
I am Gallah it is my very great honour to offer this group healing transmission on All Hallow's Eve, Samhain.
This special Portal starts the turning of the Celtic Wheel once again.
By being grounded at this time you can greatly heighten your psychic awareness allowing your guides to clearly connect with you.
This is a time to be harnessed on Earth for setting intentions for the year ahead from the heart.
I will work on grounding you and clearing you to give you the opportunity to meet your spirit team and loved ones on the other side.
My energy is powerful I am held within solid Hematite.
Prepare to be anchored then catapulted into a new psychically aware reality.
I look forward to our journey this Halloween (Samhain).
Namaste"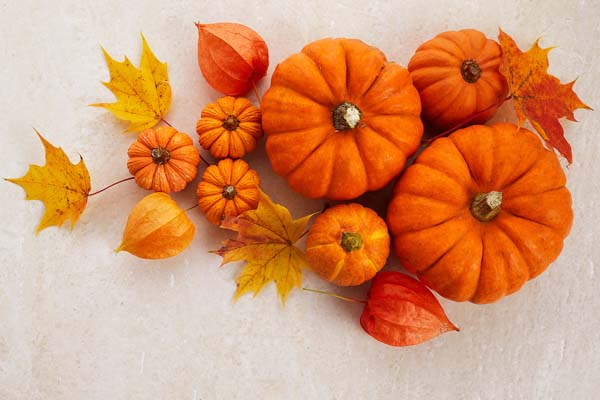 There will be no live recording or video of this, as this is a real time receiving transmission.
This is done similarly to receiving a distant reiki healing where you lie down or sit down and rest to receive.
If you book at least an hour prior to this transmission your name will be placed under Gallah and called in by Alphedia Arara at the start of this transmission.
It is advised that you drink plenty of water after this transmission.
If you are active during it and unable to meditate, then take time when you are able to meditate to connect with Gallah and ask to integrate all the healing work that has been done on you and it will be so.
If you are unable to receive this transmission whilst resting or are asleep, part of you will still be actively receiving the healing and you can connect in with Gallah when you are able to meditate to receive the information on the transmission he has run.
You may wish to print out a photograph of Gallah and place this under your pillow/chair whilst you meditate or carry it with you if you are going about your daily business at this time.
---
Testimonials from Previous Group Healings
"Very powerful, direct energy to my back and to my heart then it radiated all over me. So loving and soothing. Helped erase mind worries. Then I radiated energy to peace in world. Thank you! love to all." – Ardmano Group Healing
"I'm feeling lighter and a greater sense of clarity." – Ardmano Group Healing
"Wow, totally blasted away and still integrating. Became very tired approx 1 hour before the transmission. Started meditating and was off and gone immediately. If one of my cats hadn't started asking for attention after one hour I probably would have fallen into very deep sleep immediately after. Remember small bits of several recurring themes passing through my field. But not much detail. Will tune in again this evening and ask dear Ardmano if there is anything that I need to remember or integrate consciously. Feeling at ease and tired today. Decided to relax and take it very easy to allow further processing.Thank you 🙏 so much dearest Alphedia and Ardmano! Feels like a major shift!! 😘🤩💝💖🌈" – Ardmano Group Healing
"Immediately felt lighter – much lighter – after the session – a lot of release continued from my night before – feminine energy blocks – and slept through the night. 3 cheers for me. And Ardmano 
" – Ardmano Group Healing