Sunday 23rd May 2021

8:00pm – 9:00pm BST
£10 (£12 for UK including vat)

(There is no video or recording of this distant healing session)
Join Alphedia Arara and Ardmano, her Preseli Bluestone Galactic Master skull, as he offers you deep healing to shift any blocks to you hearing your guides.
We all have a team of spiritual helpers assisting us from the inner planes.
These can be made up of angels, ascended masters, elementals, starbeings , crystal guides, who are always with us, lovingly guiding us and assisting us if we are willing to ask for their help and to receive their wisdom.
In this session Ardmano will be supporting you in opening up communication portals with your guides.
Many of you will have heard of your Council of Twelve who work alongside your own personal team that are assigned to you such as your Guardian Angels.
In this transmission, Ardmano will be energetically helping you to reconnect with all the main guides working with you at this time.
He will then work on your clairaudience, which is your ability to hear spiritual guidance.
The majority of souls on Earth block hearing non physical beings talking with them.
This can be due to conditioning or fear of hearing voices, fear of being psychiatrically ill if you do or perhaps in a past life you were persecuted for your psychic abilities to hear the inner truths.
Ardmano will be working with you to heal anything that is stopping clear guidance coming through for you.
Removing any entities, any implants, or any projections that are affecting clear communication.
He will also work with you to help bring through guidance from your guides in this transmission.
As always Alphedia Arara will be connecting you each into Ardmano and holding the space for you to receive this healing through your multi dimensional higher self.
In this hours transmission Ardmano will for the:
First twenty minutes will be connecting you with your team, removing any blocks to you working with your team or asking your spiritual guides for assistance.
The next twenty minutes will be working on clearing out any blocks to your clairaudient abilities and opening up the channels.
The last twenty minutes will be allowing you to receive spiritual guidance, if you are still blocked Ardmano will continue on the unblocking process.
We all are unique, we all have our own issues and we all have our own past life karma and back stories and conditioning.
This healing will be very unique to you but it is a beautiful opportunity to deepen your connection with your spiritual light teams.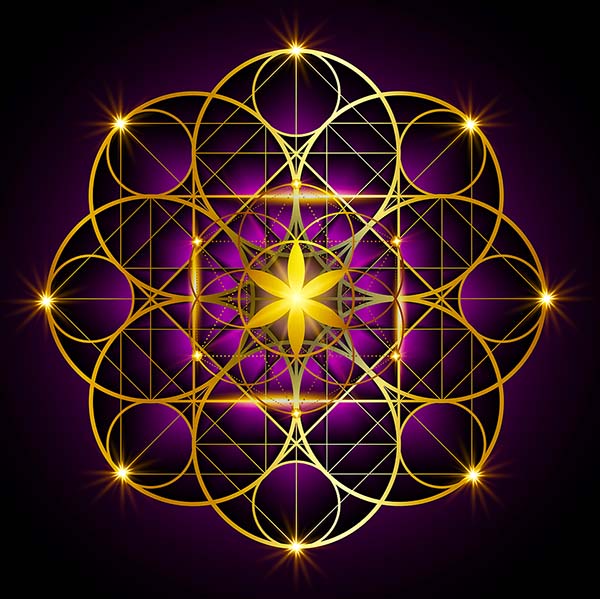 Channelled Message from Ardmano:
"Greetings, greetings, greetings, I am Ardmano.
As always it is an honour and joy for me to come forth.
I am delighted to offer this opportunity with you all to be able to open up your clairaudience, to be able to shift from yourself your blocks to fully and clearly receiving spiritual guidance.
I will work on removing anybody that has put implants into you or has projected their own agenda onto you to stop you being strongly psychic and clairaudient.
I will work with you to shift whatever is stopping you allowing yourself to hear clearly.
I will then be supporting you in receiving guidance from members of your team who wish to bring through knowledge and wisdom for you.
Even if you are unable to hear this clairaudiently at the time, this knowledge will filter into your conscious reality through the next two weeks, allowing you to support yourself in developing your own clairaudient abilities.
A lot of you suffer from doubt about your ability to hear and I will be working on clearing this doubt miasm from you also.
This will be a beautiful, powerful, transmission and assist you all greatly in your evolution into full fifth dimensional consciousness as souls of light,
Namaste."
---
As always Alphedia Arara will be holding the space to connect in each and every one of you who wishes to part of this transmission to the consciousness of Ardmano.
There will be no live recording or video of this, as this is a real time receiving transmission.
If you book at least an hour prior to this transmission your name will be placed under Ardmano and called in by Alphedia Arara at the start of this transmission.
It is advised that you drink plenty of water before and after this transmission.
If you are active during it and unable to meditate, then take time when you are able to meditate to connect with Ardmano and ask to integrate all the healing work that has been done on you and it will be so.
You may wish to print out a photograph of Ardmano and place this under your pillow/chair whilst you meditate or carry it with you if you are going about your daily business at this time.
---
Hearing Your Guides – Ardmano Skull Healing
Sunday 23rd May 2021 8 – 9pm BST
£10, UK: £12 (inc Vat)
Please book at least one hour prior to the transmission for Alphedia to place your name under Ardmano
There will be no audio, video or recording of this real time transmission.
It is happening in the multidimensional universal form of consciousness.
Book Ardmano Crystal Skull Healing
---
Testimonials from Previous Group Healings
"Very powerful, direct energy to my back and to my heart then it radiated all over me. So loving and soothing. Helped erase mind worries. Then I radiated energy to peace in world. Thank you! love to all." – Ardmano Group Healing
"I'm feeling lighter and a greater sense of clarity." – Ardmano Group Healing
"Wow, totally blasted away and still integrating. Became very tired approx 1 hour before the transmission. Started meditating and was off and gone immediately. If one of my cats hadn't started asking for attention after one hour I probably would have fallen into very deep sleep immediately after. Remember small bits of several recurring themes passing through my field. But not much detail. Will tune in again this evening and ask dear Ardmano if there is anything that I need to remember or integrate consciously. Feeling at ease and tired today. Decided to relax and take it very easy to allow further processing.
Thank you 🙏 so much dearest Alphedia and Ardmano! Feels like a major shift!! 😘🤩💝💖🌈" – Ardmano Group Healing
"Immediately felt lighter – much lighter – after the session – a lot of release continued from my night before – feminine energy blocks – and slept through the night. 3 cheers for me. And Ardmano " – Ardmano Group Healing