Imbolc is in the Celtic wheel considered the first festival of spring and in 2016 it fell on the 4th of February.  Traditionally this is known as a festival of light, to celebrate the return of the light onto the planet.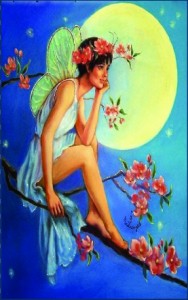 Imbolc with the Fairies and Queen Maeve
Fairy Yurt, Biggar, ML12 6NR
Thursday 4th February 2016

It is also often associated with the Celtic Goddess Brigid and she is a triple Goddess representing the Maiden, Mother and Crone.  So at this stage the Goddess is in her Maiden stage and the energies of Imbolc are all about new growth.
To celebrate Imbolc Alphedia Arara offered a healing meditation to connect with the maiden aspect of yourself to help you gather energy to start new projects, to start perhaps a new healthy eating plan, perhaps establish a new spiritual dedication path or just to get new inspiration to harness the energies of Spring.
Fairy Queen Maeve who was the main guide while writing my book Messages From Natures Guardians has come forward to offer this and we will be working with the fairies to help harness our creativity.
For its through creativity that you make changes in your life, whether it be a creative thought, or a creative project or even just deciding to look at areas of your life that your are feeling blocked and stuck in.
The fairies are excellent manifestors and we're going to use this celebration of Imbolc to give thanks to the fairies and to give thanks to the Elementals and thanks to Mother Earth and also ask the fairies for healing for Mother Earth and ourselves this Imbolc.
Fairy Channelling
'Greetings, greetings greetings we are so delighted and honoured that you are giving us a voice so that we can offer to establish a connection with those on Earth who are ready to awaken and remember their times with the Fairy Realms.
We are masters of creativity and we want to help you harness the energies of this time. To be more creative in your thinking and in all areas of your life and being.
Through the element of fire we will bring creativity into being for you, also working with the Salamanders, the fire spirits, and this will support you in this time of new beginnings, through meditations, mantras and fire ceremony we will celebrate with you this Imbolc to help you feel renewed, refreshed and excited about the year ahead.
Join us for this Fairy celebration and make the changes in your life now as you call the Fairies in to support your journey into the light, Namaste, Blessed Be.'
The workshop includes invocations from the Fairy Realm, a guided meditation to clear your blocked creativity and to heal those areas of your life and then there will be a guided visualisation to manifest your future creative projects and changes for your life ahead.
Will also bring through an oracle card message for each person regarding their creativity from the Fairies.
---
Purchase a recording of the workshop here:
Buy Recorded Workshop: £10
---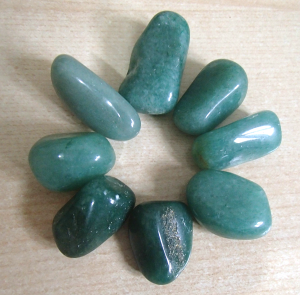 We on earth have been given this meditation tool to assist in our own personal spiritual development and in working together with others, the raising of the collective consciousness. By using the Ascension Spheres people can access and attune to the energy of Archangels, Gods & Goddesses, Star Systems, Planets, Elementals, Rays and other higher energies. Ascension Spheres consist of 8 crystals or stones which contain a special energy portal, in a tin and satin pouch, with instruction sheet.
Each set contains a portal to connect you to the deity or energy you have chosen to work with. This is a connection to an intelligence that not only can raise your physical body vibration but allows you access into the realm you are being attuned to. It strengthens your own connection to your higher self and allows you to connect with your soul and access knowledge you have carried and held for a long time.
Experiences include increased clairaudience, increased visions, insights, inter dimensional travelling, increased clairsentience, healing, and more.
Buy Imbolc Fairy Ascension Spheres