The Inner Resurrection is the movement into full 5th dimensional consciousness while still in 3rd dimensional physical form. Egyptian Goddess Isis and God Osiris offer to lead us in this channelled retreat deeper through this Ascension Process within.
Offering you a unique opportunity  to radically and comprehensively transform your holographic matrix and move further into soul mastery.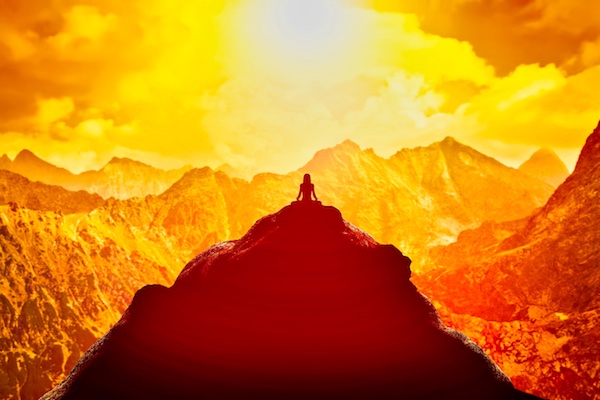 The Inner Soul Resurrection Retreat – Let The Real You Shine!
Autumn Equinox
2pm, 20th September – 1pm, 23rd September 2019
Barmolloch Cottages, Kilmichael Glen, Argyll, Scotland
Alphedia Arara and Auraengus are delighted to offer you a soul changing channelled retreat this Autumn Equinox set in the stunningly beautiful high vibration Scottish countryside of Kilmichael Glen in Argyll on the West Coast Mainland of Scotland.
This 3 night retreat will allow your soul to prepare for and harness the Equinox energies to catapult you through the Inner Resurrection process in a loving, nurturing, safe and supportive environment.
This Inner Resurrection
process began at the 21.12.12 moment but now as Mother Gaia has fully activated her Golden Earth Merkaba (Alphedia led a group of 45 souls through this last year at the Activating Golden Merkaba Retreat at the same venue) the opportunity is now available for all souls who wish to move to living daily in their full Soul Truth expression.
This is known as the Unification process where one has moved out of inner separation through the ego self into a place of 5th dimensional soul mastery, being in love, joy, peace, acceptance in all moments. Allowing you to live from a place of higher conscious awareness able to navigate your Earth walk with greater ease and understanding of the bigger soul picture playing out a large in all areas.

This allows you to live in mastery with ease and joy from your intuitive self navigating the higher frequency light downloads and utilising them for soul growth and healing.
To be able to see clearly your soul path ahead, remember the mission you came on and to be able to embody the higher light codes that are now available to Humanity again. Ultimately you are ready to return to the Golden Era of consciousness once more.
This Inner Soul Resurrection allows you to:
shed the old paradigm way of being,
move out fully from the 3D inverted matrix, service to self agenda
heal on a deep soul monadic level old wounding, karmic patterning and outmoded ways of being
hold the golden merkaba light within you which brings deep healing and easier manifestations allowing deep soul joy
create with fellow lightworkers the New Dawn temples on Earth which will hold the Resurrection Codes for others to follow
be a leader catalysing change for all of humanity, the elementals and Gaia through increasing your intuition and psychic abilities
Goddess Isis and Lord Osiris and their son Horus are the archetypal energies who experienced the Inner Resurrection and bring their wisdom forth to assist us as we individually and collectively move into this new Golden Age.
The movement into a deeper and more profound connection with the Elemental and Dragon Realms in particular is achieved as we move into this place of Unity through the Inner Resurrection.
As we do this we will expand our consciousness 300 percent.
We remember Who We Are and why we are here on Earth
We are ready to lead the way to be an embodiment of our higher aspect of Divine Wisdom.

Inner Soul Resurrection Retreat Content
Through channeled messages of guidance, meditations, chakra healing and upgrading, group work sessions, crystal attunements as well as Earth Healing Activations and ceremonies you will have the opportunity to release all that has been holding you back for many thousands of years on Earth.
You will activate the Solar Diamond Light within your DNA, upgrade your Mer Ka Ba light body vehicle to the Golden Christ (the inner Oneness) vibration and this will allow communication with Star Being guides, your Monad Soul Group and your spiritual Council of Twelve (your 12 key guides on your ascension journey just now) to be clearer and more profound. Working with your Council of Twelve will support an easier Earth walk path for you.
Part of this retreat will include working with Ancient Egyptian Cobra Healing Wisdom to aid you shedding the old self and resurrecting into your true self being.
Alphedia, through self realisation exercises, will assist you in the shedding process helping you to notice patterning, personas and conditioning that is engrained within you that are no longer serving your soul's procession and growth development at this time. Realising these will assist you in removing the blocks presenting for you moving forward with ea
Deep healing will be offered through sound and gong bath ceremonies as well as channeled personal messages of guidance.
Alphedia was a Priestess of the Isis temple of the Goddess and she will be teaching you about Resurrection through the rays of light. You will find the ray your soul carries and how to use it to help with Earth Healing work.
As always there will be Earth healing work this time with the Sidhe Faeries who are the land guardians and who are keen to make the unification of communication between the Faery realms and Humanity stronger so we can work in tandem protecting the Earth.
The retreat will also include a Star Being transmission as well as a trip to Dunadd Fort on the Equinox day 23rd Augus for your Inner Resurrection Moment.
We will also visit Temple Wood stone circle to birth the resurrection codes of the Golden Dawn through the star gate portal with the Golden Dragons. Here you will get your next stage of the mission information and any final healing your soul requires.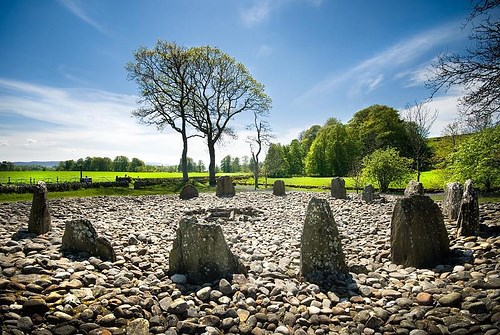 Part of this Soul Resurrection is to allow you to move out of the fall of consciousness agenda and catapult you through the Equinox portal which occurs at 8.50 am on Monday 23rd of September into the Golden Merkaba light within.
Once your light body Mer Ka Ba has activated fully into the Golden light frequency this is the start of the Rebirth into the new you or rather the TRUE expression of you.
The Golden Divine expression of self which thousands of lightworkers are ready to harness and embrace now.
We all go through the Resurrection Process at different speeds, you will be supported by Alphedia and Auraengus on your journey with access to personal time if your soul requires assistance especially with shedding process.
Auraengus has pioneered the Resurrection journey this lifetime
and as a homeopath and healer will advise on how to physically, mentally and emotionally support yourself through the inner shifts.
Retreats always offer the opportunity to delve deeply within and meet other like minded souls, forge new supportive friendships and reconnect with souls you have known in many lifetimes.
As you gather as souls to do the inner work and Earth healing know you are making a difference, no only to humanity but you personally and your family and to the whole universe.
This is unique opportunity for you to shine your light, to have an energy renewal and upgrade in a happy, supported, safe, nurturing environment.
Auraengus and Yushna will be preparing 3 nourishing vegetarian meals a day to support your soul journey. Special diets can be catered for please notify in advance requirements.
You will receive a black tourmaline crystal to help you stay grounded with the inner resurrection work and to carry the Golden new codes of the land.
We look forward to welcoming you to this special experience to transform not only yourself, Humanity but the whole consciousness of planet Earth.
Channeled Message from Lord Osiris
"Greetings, greetings, greetings, I am Lord Osiris. I am known as the Egyptian Resurrection God.
As you know I went through the Resurrection Process with my wife Isis in order to birth our holy child Horus.
Now on Earth at this time Humanity has the opportunity to catalyse its consciousness into higher planes of existence and to fully begin the Process of Unification.
This process of unification was started at the 21.12.12 moment.
And seven years on from this moment, a new stage of awakening presents itself.
More of the Earth portals become accessible again for those souls who have been sent to Earth as Earth Healers.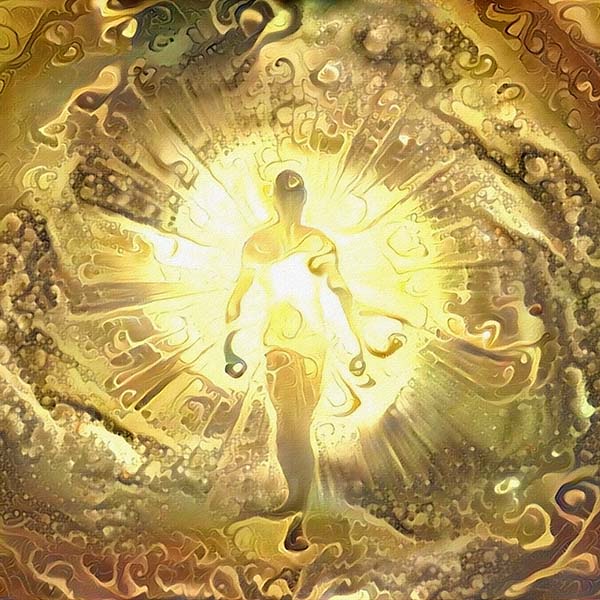 They have been sent as Galactic Starseeds to activate the higher codes within the DNA and to reconnect with the Solar Diamond Light Consciousness.
Deep within Mother Earth lies a crystalline matrix that holds all the wisdom of this Universe's evolution.
But the key code carriers, the way showers, the pioneers of Ascension are being called to step up now, to increase their vibrational frequency and start to manifest the New Dawn on to Earth.
They do this through Unification with the Elemental Realms, the Dragon Kingdom the Star Races, the activation of the Holy child within, the balance of the Masculine and the Feminine.
Within each Human there is a merkaba light body and this Equinox presents the opportunity for those souls who have been ready to do the hard work, to step into the new Divine Blueprint and to release the ego, to be able to upgrade their merkabas to the Golden Merkaba Within.
The Resurrection Process is complex and depending on who comes forth ready to be of service to themselves, in terms of upgrading the merkaba, but also for the whole Human Consciousness, will depend on the information that we bring forth.
I will be working alongside my wife Isis, the Divine Mother, and my son Horus the Unification example.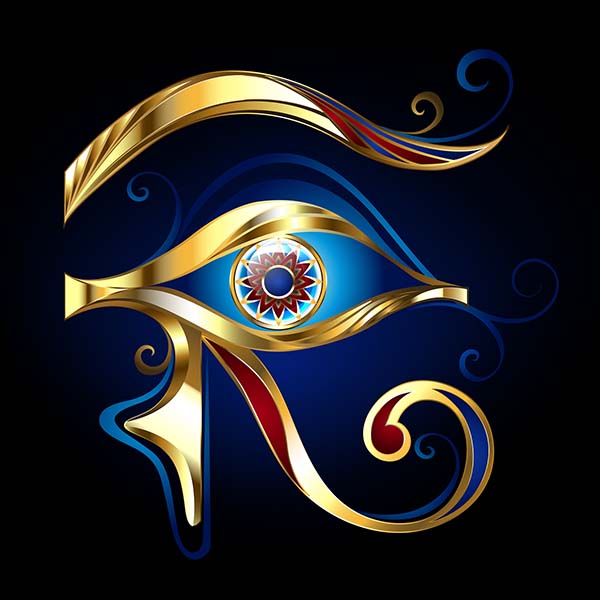 What benefit is it for you to do this intense work?
You are all part of a monadic group structure, at this time the collapsing of the old paradigm karma duality cycle is in progress.
This may take many lifetimes for some incarnating on to Earth, but you have the opportunity now through doing this inner resurrection work to be free from the karmic loop, to be elevated in your consciousness, to be able to understand, to know to feel and see the collective mission and your part within it.
To hear the call of the great Mother Gaia and to step into the Christed Golden Light Matrix.
Now the Christed Golden Light Matrix is activated through the Stellar Gateway.
The Stellar Gateway was only able to open fully for Humanity after the 21.12.12 moment.
But now you are ready, through your higher consciousness to start to fully utilise this chakra and we will teach you daily practices in order to allow yourself to fulfil your soul purpose.
As we gather together in the Equinox moment, the moment of balance, the shift can occur to take you into this place of higher unity consciousness through meditations, attunements, sacred geometry activations, we will prepare your Merkaba Light Vehicle.
Working with the Dragons and the Elementals we will offer ceremony for the Unification between the Realms.
Working with fire ceremony, sound healing activations, crystal geometry grid layouts.
We will activate you within the Portal at Dunadd.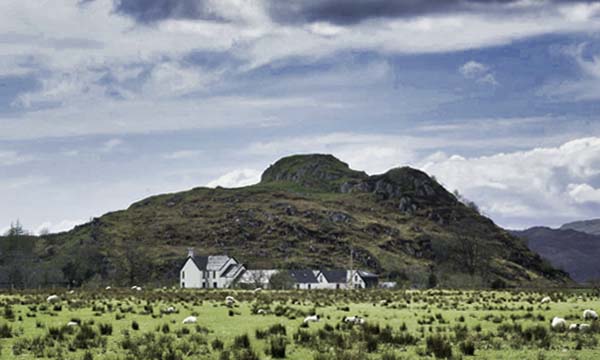 There is a reason why this hill was chosen to crown the Kings, the Leaders of the nations.
For you are all ready to become the Leaders of the New Dawn to resurrect out of the trauma and the pain and return to the Golden Light Consciousness fully ready to awaken within you all.
It is our privilege and honour to invite you to be part of this sacred journey, soul resurrection, to enter into this place of inner peace, love and clarity for the mission ahead.
We look forward to supporting you all.
Adoni."
---

Previous Retreat Feedback
"I have been participating in Alphedia's workshops and retreats since December 2016. They have been life changing experiences, each and every one. I have found so much more confidence in myself and my spiritual path and I am so grateful for her guidance and being able to connect through her to the beautiful, loving energies she brings forth.
What I love about Alphedia is that she not only just brings forth wisdom and guidance, but also desires to provide the tools so that one can ultimately find that guidance within, to deepen one's own connections to other realms, and to regain one's sovereignty. A soul who is beautiful, loving, kind and pure, Alphedia is so devoted in helping each person she works with access whatever knowledge that will help them the most on their path, and her abilities as a healer and channel are extraordinary and a great gift for us all here on Earth."
Holly, USA
---
"Alphedia has extraordinary abilities that allow her to guide & nurture those who seek her help. I have attended many workshops & a wonderful retreat & they have all, without exception, been enriching & enjoyable experiences.
Alphedia is helping me to make sense of things like knowing who I am and why I'm here!!"
Ruth, Scotland
---
"Until I went to Iona with Alphedia I had never been on a retreat before. I found it a very enlightening and beneficial experience, and met a great bunch of people. It was very well structured retreat and we got through a lot of mind expanding material. You also receive recordings of the retreat workshops, so the learning can continue at home . If you are thinking about it, do it ! I don't think you will regret it."
Sally, Wales
---
"Alphedia's Retreats are just incredible! I have been on many of them and they go very deep indeed. So many transformations, enlightenments and wisdoms flow. Alphedia is multi-talented, she holds the space making those attending feel safe, channels many beings, brings in many energies, tone and allows those attending to find the answers too and so much more. Her Iona retreats are most blessed."
Alilila, England
---
"Alphedia's skill as a Spiritual Facilitator shines through at every moment of the Retreat. Each one of us guided with Alphedia's deep understanding. I felt honoured to be part of The Retreat, always treated with Love and respect which is so uplifting. Thank you. So much preparation must have gone into guiding us over these days, because every aspect of looking after me was covered, from a fantastic choice of quality homecooked food, and also time to connect to others and much special healing offered with devotion. Highly recommend."
Emma, England
---
"I've found Alphedia's retreats to be potent personal journeys to advance myself and heal myself deeper. I've always learned something new via the live channellings, discussions and meditation exercises. Alphedia is a great personable facilitator of these kind of retreats and very experienced due to her own self-healing journey. I keep coming back for more. The opportunities she provides with either a retreat like an Iona or a workshop are exceptionally effective. She is a top notch spiritual facilitator."
Beatrice, USA
---
Accommodation
The retreat is held at the fabulous spiritual centre in Kilmichael Glen set on a small holding farm with ducks, chickens and rare sheep and stunning views.
Surrounded by forests, with a river to wander along to give you the opportunity to rest and revive, as you do your spiritual work in this lovely high energy location.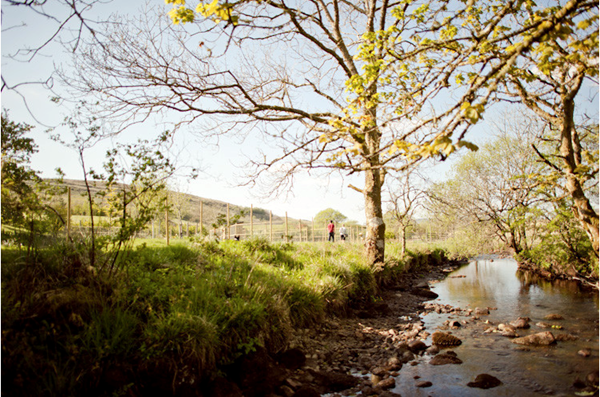 The accommodation is in three seven bed cottages each with 3 bedrooms.
There is a kitchen and sitting room in each cottage and a bathroom with electric shower on the ground level. Each cottage has one ground level bedroom.
Access to a wood heated out door hot tub in stunning nature is offered as part of this retreat also.
So you can relax and nurture during thee days inner shifts looking out at the beautiful countryside of the magical Kilmichael Glen.
Please bring your own beach towels to use at the hot tub. Towels for inside the cottage use are provided as part of the retreat.
The cost to attend this retreat is £660 (inc. Vat) for those in the EU, and £575 for the Rest of the World.
Spaces are limited (20) and will be allocated on a first come first served basis.
This includes all food and accommodation in the three cottages, rooms are shared (no bunk beds).
Please send an email using the button below to book and obtain payment links. A non-refundable deposit of £300 is required to secure your booking.
Also include any queries you may have at this stage.
Extra nights stay can be arranged on a per person basis with the venue through Elemental Beings.
A full recording of the retreat will be sent to you after the event as MP3 files.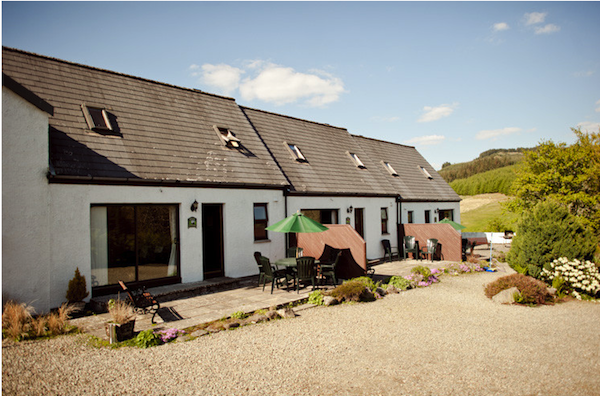 Travel

The retreat starts at 2pm on Friday 20th September and finishes at 1pm on Monday 23rd September.
Venue Address

Kilmichael Glen, Near Ford, Lochgilphead, PA31 8RJ
Nearest Airport
Glasgow Airport – alternatively you can fly to Edinburgh Airport and then take a train to Glasgow.
By Bus from Glasgow

From Buchanan Bus Station in Glasgow take the 926 bus to Lochgilphead, Lochnell Street. We can then make arrangements to collect you from the bus stop.
By Car
From Lochgilphead take the A816 North towards Oban, after 3.5 miles turn right where signposted to Kilmichael, then take the third left signposted Kilmichael Glen. Follow the glen road for 5 miles passing Loch Leathan with its distinctive crannog to your right. Barmolloch Farmhouse is then the second building on the right.
There is plenty of free parking at the venue.
NB The owners of the retreat have said not to rely on location apps as the location is incorrectly placed.
---
Buy Recorded Retreat: £250
---