The powerful transformative energies of the Violet Flame Dragons offer us now the opportunity to embark on a life of clarity, with this new tool to shift energies with the Dragon realm. Celebrate World Dragon Day!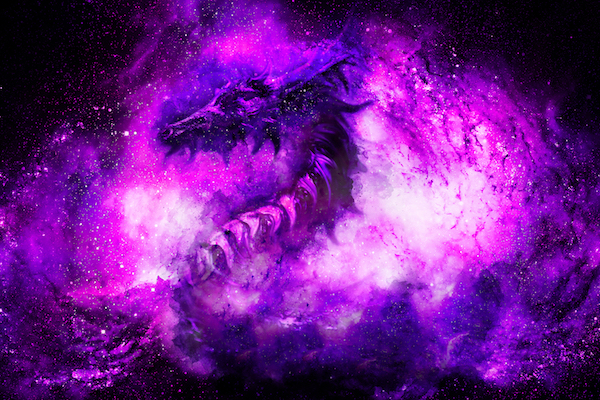 Inner transformation – Violet Flame Dragon Workshop
World Dragon Day
2:00pm – 4.30pm BST, Saturday 5th October 2019

Glenholm Spiritual Centre, Broughton, Scottish Borders, ML12 6JF
The Violet Flame Dragons are specialist dragons of transformation who utilise the powerful violet flame energy.
This violet flame was returned to Earth, after the fall of Atlantis, in the 20th century.
The energies of the violet flame transmute and dissolve away negativity, clear lower ego thought-forms, heal and transmute relationship pain and shift energy blocks.
The dragons offer to assist with this workshop to aid you shift timelines, dissolve painful memories, shift energy dynamics with others and move them into a positive situation.
These dragons work with the different aspects of the violet flame transmuting on whatever frequency level is most beneficial for your soul growth process at this time.
Now the resurrection codes have been released onto the Earth again, these Dragons can become your spiritual allies supporting you in the removal of obstacles as soon as they appear.
As part of the resurrection codes aspects of our shadow selves, past life memories and karma will be triggered for you to shift.
This process will be made easier working with the Violet Flame Dragons.
Alphedia Arara will be channeling this specialist group of dragons to help you prepare for your own inner transformation work to help you shift and transmute discordant energies and to help you balance and realign on to the most beneficial timeline energy frequency for you.
Each of the violet flames hold a different frequency of refinement. The dragons say that many of us are ready to daily work with the violet flame frequency to remove blocks in our Ascension path.
In this workshop Alphedia will be channeling live the Violet Flame Dragons to allow them to bring forth their wisdom as to why they wish to work with so many souls at this time.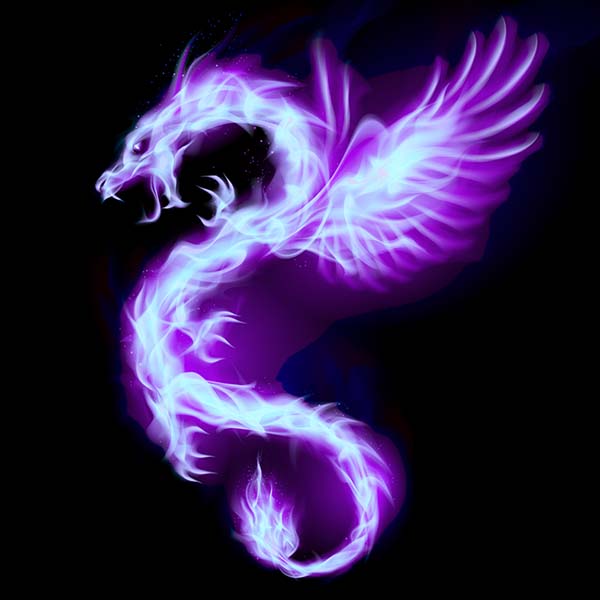 She will lead you through attunements to the different aspects of the violet flame dragons:
the Purple Violet Flame, which is excellent for shifting dark dense energies;
the Silver Violet Flame, which works on the feminine aspect to shift any energies in your feminine light body; and
the Golden Violet Flame, the highest vibratory flame, but also which works on the masculine aspect of your soul at this time.
The dragons will take you on a powerful healing journey with them working on bringing forth wisdom and knowledge in order to clear the path ahead for you so you can move through the eclipse portal, or any time of difficulty in your life with their assistance.
They are here, like the seer energy, guiding you to feel, see, know and hear what is ready for transformation in your life and to prepare you as you move into your soul power.
This workshop will also support you in shedding ways of being that are stubbornly clinging on to you through the ego aspect of the self.
The powerful transformative energies of the Violet Flame Dragons offer us now the opportunity to embark on a life of clarity, with this new tool to shift energies with the Dragon realm.
Many of us are hearing the call of the dragons at this time as they lovingly wish to be supportive allies in the next stage of the Ascension Process on Earth.
You will be assigned your own personal Violet Flame Guardian Dragon and receive wisdom from this dragon through a powerful initiation meditation ceremony.
You will also work with the dragons in a ritual to let go of whatever is holding you back at this stage of your path.
Alphedia will also work with you to help you understand, through a self realisation exercise, what the dragons are guiding you to be willing to transmute and transform.
You will be attuned in the Violet Flame Dragon Ascensions Spheres.
Maybe you are in a difficult relationship with someone, be it family, friends or work colleagues.
Maybe you know you wish to make a great shift in your life but people or beliefs are holding you back from taking the plunge and moving forward with faith.
Wherever a block is manifesting for you at this time, be it on the physical, mental, emotional or spiritual level, working with the Violet Flame Dragons can help you surmount any obstacle by transmuting and transforming it.
We will hold a Earth Healing Dragon Ceremony to connect in with everybody else celebrating world Dragon Day and work with the Violet Flame Dragons to send healing around the globe to transmute negative energies and agendas.
Please note the new Dragon Wisdom School website is going live this week with lots of free Dragon information, invocations and a free ebook if you sign up to the newsletter.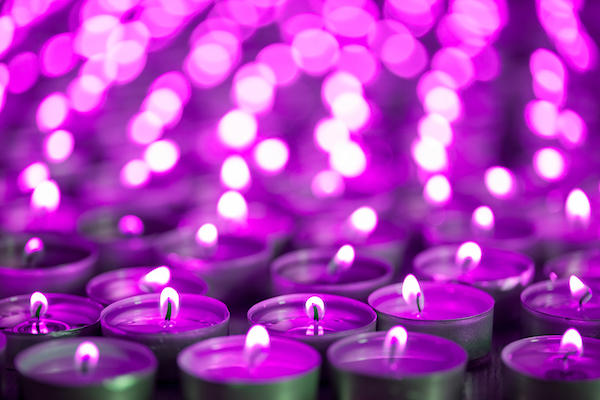 Channeled message from the Violet Flame Dragons
"Greetings, greetings, we come forth now to aid you in clearing any negativity, stuck energy within your energy field now.
We wish to support you as we do this inner transformation work in realigning you with your soul's clearest path ahead.
We are experts at shifting stuck, stubborn energy within your holographic matrix.
Opening a window in to a new reality for you.
As you are ready to open up to this new reality you will find that we, the Violet Flame Dragons, are key allies for you on this path.
We will bring forth an invocation, attunements and a powerful candle magic ritual.
We will support you in shifting out the frequencies of negativity wherever they are lurking at this time for you.
Know that we are coming forward to introduce ourselves to many more lightworkers, to help you dissolve yourself out of holographic matrixes and morphic grid fields that are dragging your energy field down.
We will help you in becoming consciously aware, though inner realisations, and it is of great joy that we come forth in service. Adoni."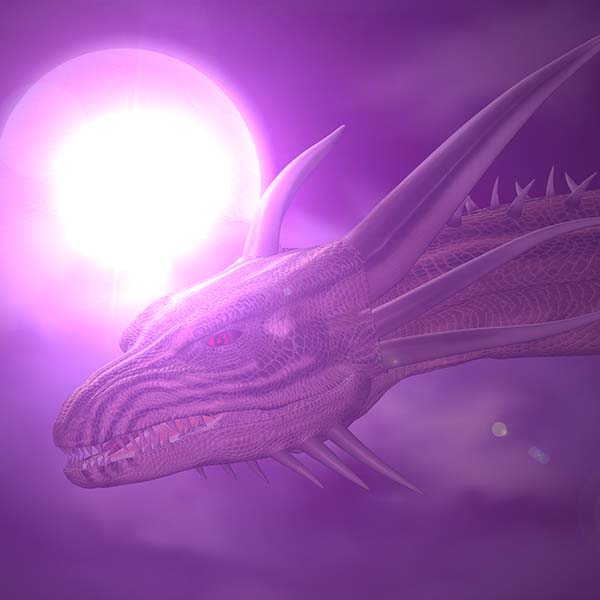 This workshop continues the series of Dragon transmissions which have been coming forward this year:
Ether Dragons Transmission: The Ether Dragons assist you in becoming aware of the space within the physical body – Ether. They help you to balance the Ether element within which brings stability to your Earth walk which is vitally important.
Fire Dragons Transmission – Balancing Your Fire Element Within: The Fire Dragons assist in balancing the fire element within. They wish to help clear anything from your energy field which no longer serves you. Perform a fire ceremony to help bring something into your life that you are currently seeking to do.
Water Dragons Transmission – Balancing Your Water Element Within: The Water Dragons focus on balancing the water element within you and healing your relationship with water. The water element is strongly connected with the emotional body self and when your emotional bodies are in balance you are able to create and experience the blissful, joyful, life you have come to Earth to experience.
Earth Dragon Transmission – Stabilising Mother Earth's New Template: Work with the Earth Dragons in healing the areas where you live as well as energy portals and leylines. The Earth dragons also help to stabilise your own human template to make sure it is fully grounded and in line with the new Earth template as it is easy to become ungrounded at this time of Ascension.
Air Dragon Transmission – Stabilising Weather & Your Air Element Within: The Air Dragons wish to work on stabilising the weather patterning on Earth which is affected by humanities' thought-forms. They are excellent allies and guides to clear out your mental body of limited and erroneous thinking that is holding you back to becoming a full expression of your true soul self.
As always Alphedia Arara will be channeling Dragon light language though incantations and chants, playing the sacred instruments, the Tibetan singing bowls, crystal singing bowls, drums and percussion providing a fully immersed Dragon sound healing journey experience also.
---
Distance: Inner transformation – Violet Flame Dragon Workshop
UK £42 inc Vat; Rest of World £35
Includes your name and energy called into the sacred space at the start of the meditation and an MP3 recording of the meditation sent out after the event.
Please read the About Workshops page for more details.
Book Distance Option
---
Violet Flame Dragons Ascension Sphere Set
UK £36 plus carriage, Rest of World £30 plus carriage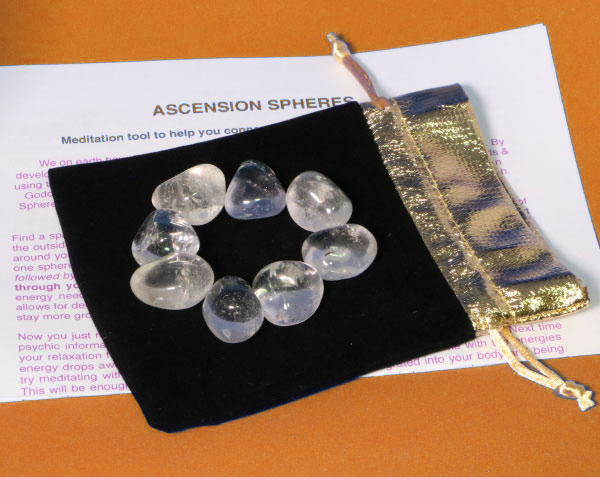 We on Earth have been given this meditation tool to assist in our own personal spiritual development and in working together with others, the raising of the collective consciousness. By using the Ascension Spheres people can access and attune to the energy of Archangels, Gods & Goddesses, Star Systems, Planets, Elementals, Rays and other higher energies. Ascension Spheres consist of 8 crystals or stones which contain a special energy portal, in a tin and satin pouch, with instruction sheet.
These are imbued with the essence and presence of the Violet Flame Dragons to enhance your growth and experience while engaged on the workshop, and during meditation.
Buy Violet Flame Dragon Ascension Spheres